New Products PART TWO: Firearms and More
With holstering products being the subject of the first part in this series, new firearms are carrying the load for the second portion of this review.
Sig Sauer Model P322
Right off, we have the very new Sig Sauer Model P322—a second major offering by Sig in the 22-caliber, semi-auto loading weapons system. This 22-caliber autoloader is built to fit the size and general mass of its big brother offered in 357 Sig and 9mm Luger Chamberlains. The gun is an outstanding example of a training weapon right alongside a service weapon in that the general heft and feel of the new P322 is close enough to the heavy calibers to make a solid, budget-priced training weapon.
Be advised that this handgun is not a remake of the Sig Mosquito. With some extensive tie-in development, this new weapon is a totally unique design of Sig Sauer. Being a poly gun for the most part and a single-action-only, internal hammer model, this gun will shoot just about anything offered in a long rifle cartridge. The mag capacity is 2 rounds with one in the pipe, giving some extensive staying power when the shooting starts.
The gun is optic ready, but the partridge-style sights on the gun are very good and will carry over for most light-caliber handgun work or training.
While the gun is close to its brothers in both weight and size when loaded, it is not anything like them save for general shape and bulk, being an auto-loading design pattern like many others.
Controls on this weapon are located on both sides as ambidextrous systems with a slide lock and safety latch. That safety is a novel idea nowadays, and I like it a whole lot. I don't shoot any autoloading handguns lacking a manual safety. Just call me old school for sure, but it was designed into a weapon for a darn good reason. As a cop, I saw too many internal safety weapons discharged into lockers, squads and even hit a bad guy, blowing up the TV set in his arms thanks to pure luck. As a training officer, my police department sent me to a weapons school touting the use of handguns that lacked safeties. I failed the class—end of story.
This weapon is 17.1 ounces dry weight, and measures 7 inches in length, with 5.5-inch height. The weapon is 3/4-pound lighter than its look-alike P320 Sig. Want to suppress the gun? It is set up for just such a modification directly from the factory.
In the past, I have not favored poly guns, but in this case, I will make an exception. The carry is great for hunting or general carry concealed. The function is very favorable, and I give the weapon a five out of five stars rating. This is a nice gun, and it will glean a far better reputation than the old Mosquito did. Price $400.00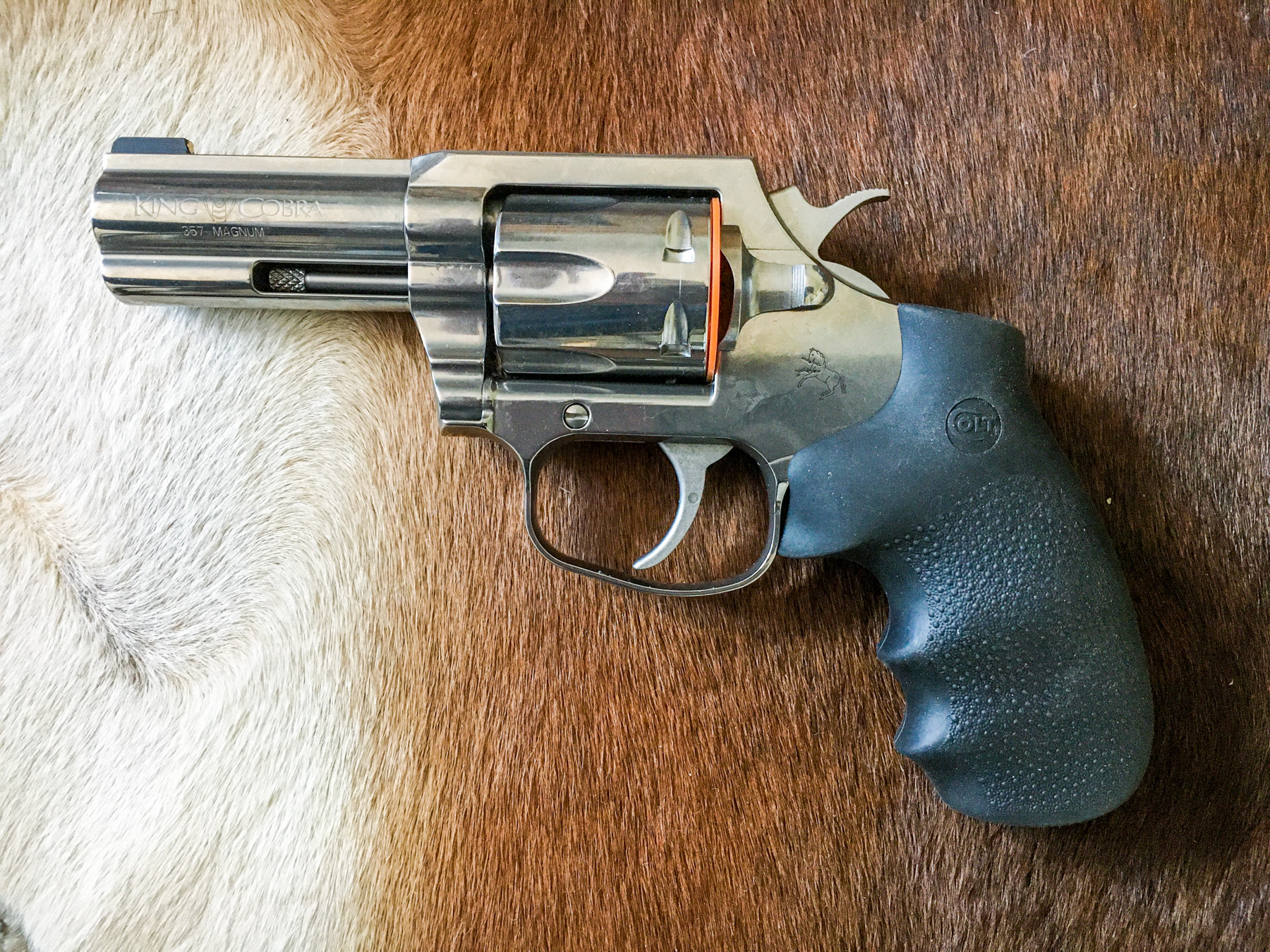 TriStar Model TT Sporting
In terms of new arrivals for testing, the folks at TriStar were willing to cut loose the 30-inch barrel and ported model of their sporting clays and field-applied 12-gauge for testing by Ballistics Research & Development. Built on a mono-block barrel matched design and a box lock action, this new shotgun carries very nice Turkish walnut fitted very nicely to the metal on the gun. The tag by is match closely to the wood edges, and the metal itself is finished off with care. Barrel bluing is high grade and indicates some extensive hand polishing during metal prep. Being an old gun builder of covered military Springfields back in the day, I can say that I have polished and blued my share of actions and barrels over the years. This metal work is darn good.
This is a big shotgun that weighs in a 7 3/4 pounds. The trigger system is a single selective system, and the selector is mounted on top of the safety. Now, I have seen some very-high-dollar shotguns have troubles in this area, as a high price is not a fit for a problem. This safety is smooth and lacks slop, and the selection process is positive, to say the least. In short, the safety does its job.
Checkering on the fore end and pistol grip is clean, ample and functional. The porting number is a-ten count on each pipe and on each side of the muzzle that aids in performance and covers a wide variety of different loads. Chokes used are the Benelli competition extended tubes and number a set of five. The full range, from full through cylinder, is covered here for clays shooting purposes. But rest assured that these nicely made, plated tubes are not bargain-basement specials. Coupled with my eleven tube sets of Benelli offering as built by TruLock for advanced testing, I can assure you that, while my days on the target clays course are getting behind me at this age, my performance against fat mallards cupping into decoys has not at all been altered. I took this gun out onto the old pot hole in late fall and turned her loose on green heads.
Set up with auto ejectors and extractors designed to lift an unfired shotshell, the gun is out-of-the-box ready for clay work on a Sporting Clays course. Using it as a trap gun with its 30-inch tube makes for a flexible application in a full-size 12-bore clays/field gun.
Are you enjoying this post?
You can be among the first to get the latest info on where to go, what to use and how to use it!
I used the gun for pattern work covering the new 13/4 Federal Shorty's 12-gauge loads illustrated in this review, and also put her through her paces on clays using my informal spring thrower setup on our club range. Loads selected were general in nature, and I ran a series of 23 rounds for "the bucket" test, which is a pile of odds and ends in shotshell loads leftovers from past ballistics testing. I use "the bucket" as a base for general performance covering a wide range of different shotshell loads. In this case, the TruStar passed with flying colors and a warm barrel. Using the Benelli and Trulock chokes, I owned the paper target pattern board, and the whole event only drove me to wish it were fall already.
With its soft-brushed bright receiver and fore-end fittings, clean, well-manufactured and chrome-lined barrel, as well as a bit of heft for those heavy duck loads, or a lot of clay target fodder, I tend to think this is a darn workable entry gun. It is classy, and priced between $800.00 and $1000, depending on where you buy it. Also, if any issue with the gun should arise, it is covered by an American-based company in Kansas City, Missouri.
In the event you want a testimonial, here in my gun vault sits a side-by-side Tristar, given to me on a duck shoot 32 years ago, that is still sending the mail like it was day one. When I dusted off my two-day limit of ducks lacking a single missed bird, the company decided that my name was on that shotgun. Also be advised that the old side-by-side has never missed a beat or left me hanging out in the cold.
Marlin 45-70
In the world of rifles, if you're a shooter and not living under a rock, you most likely know that Ruger has purchased the Marlin Firearms company. With that, the new Marlin 45-70 has emerged and taken the heavy lever gun work by storm. I own the rifle and can't say enough good about it. Well, Marlin/Ruger announced the offering of a second rifle in 45-70, and this time it is a short model of the same lever rifle but set up as a trapper model. Short, fast-handling and using iron sights, this is a stainless steel pack gun for trappers and others hunting or fishing in dangerous areas. It will be a while before this is standard equipment on store gun racks, but it is coming, and a welcome addition to the lever-action rifle market.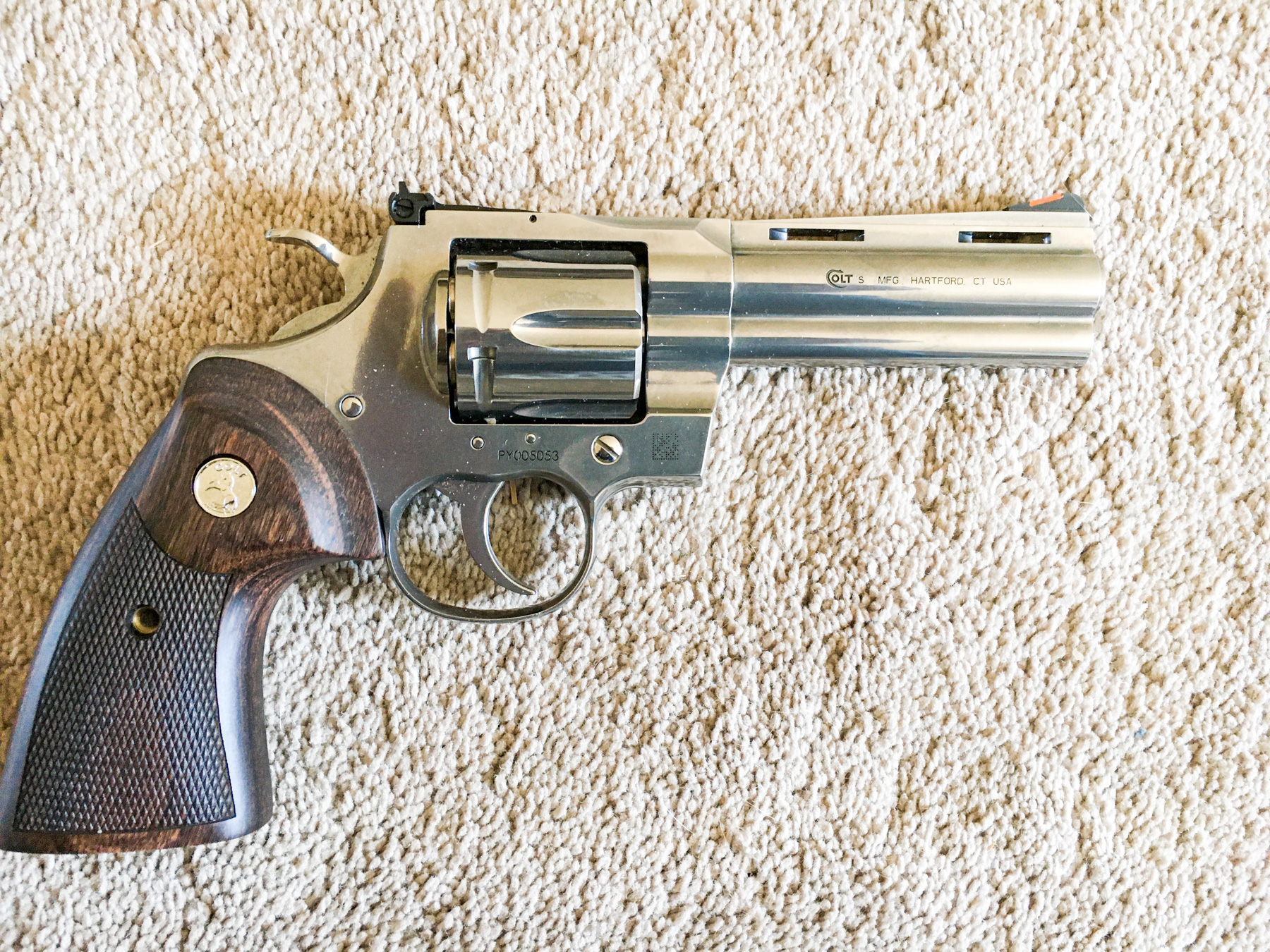 Colt King Cobra
In handguns and the wheel gun market, Colt as now owned by CZ is offering the new Colt King Cobra in a 10-shot, 22 LR variant. The gun will be a copy of the 357 Model, but carry partridge target sights and, yes, chambered in 22 long rifle. Currently, I own most of the offerings by CZ in Colts, and I can say without question that this is one fine, well-made product.
If you can find a dealer that will put you on a list for the gun, go for it. These are going to be very hard to get for some time, but take it from me, it can be done. The folks at Scheels, the big box store, took care of me in this area. It took time, but they came through whereas others stalled out early in the game. These guns are in such demand in each of the different types Colt/CZ is making that, even as a gun writer, I was stonewalled to a dead stop, and just got put in line with everyone else. It is a first in my 66 years in the business.
If you're wondering if this is a real Colt company as presented through CZ, rest assured that these are Colts in the Python, Anaconda and King Cobra. I also believe that we could well see the Diamondback reintroduced as well down the line. In short, "snake guns" have returned in spades.
Sauer SL 5
As a final offering in this review, I want to turn to the brand-new Sauer SL 5. This German-built, 12-gauge autoloader in both a field and turkey model is a standalone winner. Sent for testing in the turkey gun design, meaning a short barrel, pistol grip stock but the standard Benelli style recoil action, the gun went through no less than eight weeks of long-range, special-load testing, turkey hunting to the tune of a scored trifecta (three birds). And it recorded the best pattern at 70 yards on a head neck gobbler target I have ever seen.
Mounting TruGlo's heads-up HUD display 3 MOA sighting, the shotgun, while shooting TSS Federal 3-inch magnum loads in 7 to 9 shot size and a 2-ounce payload, drilled a hit count of 53 hits on the head/neck turkey target. I am here to tell you that shooting 2 1/4-ounce, 10-gauge, size 4 to 6 lead shot years ago at 40 yards only produced a yield or kill count of 40 pellets.
Chokes used were TruLock .650 Benelli-designed tubes, and when matched to even a 2 3/4-inch Backridge Ammunition TSS with 1 ounce of #7 shot, the SL5 still shot a 16-pellet vital hit count at 70 yards. This same load in the field harvested a 67-yard gobbler with one shot stone dead in its tracks.
This new recoil-operated (no gas system) shotgun retains a chrome-lined barrel, black-chrome-coated bolt of the Benelli design (Super Black Eagle) and a cameo poly stock that is waterproof and scratch resistant. Sling sets are installed for standard or military single point and topped off with oversized controls for use with gloves in cold weather. This is a gun designed right from the muzzle to the butt stock as a pure turkey gun that addresses the hard-nosed gobbler hunter.
You can be among the first to get the latest info on where to go, what to use and how to use it!
---

Writing on outdoor subjects for over 40 years, L.P. Brezny has written four books on shotgun and rifle (ballistics and performance). He's an expert at smoothbore, and high-power, ultra-long-range shooting. He's a specialist, producing reviews covering general products used in the outdoors industry.
All author posts
---