Coloring Contest
Calling all creative kids! Kids 3-8 can participate in the MidWest Outdoors coloring contest by printing out the drawing, coloring it in, and sending it to MidWest Outdoors. MidWest Outdoors Shakespeare Coloring Contest,
111 Shore Drive, Burr Ridge, IL 60527. Cool prizes like rod-and-reel combos are at stake, but drawing is its own reward for creative kids.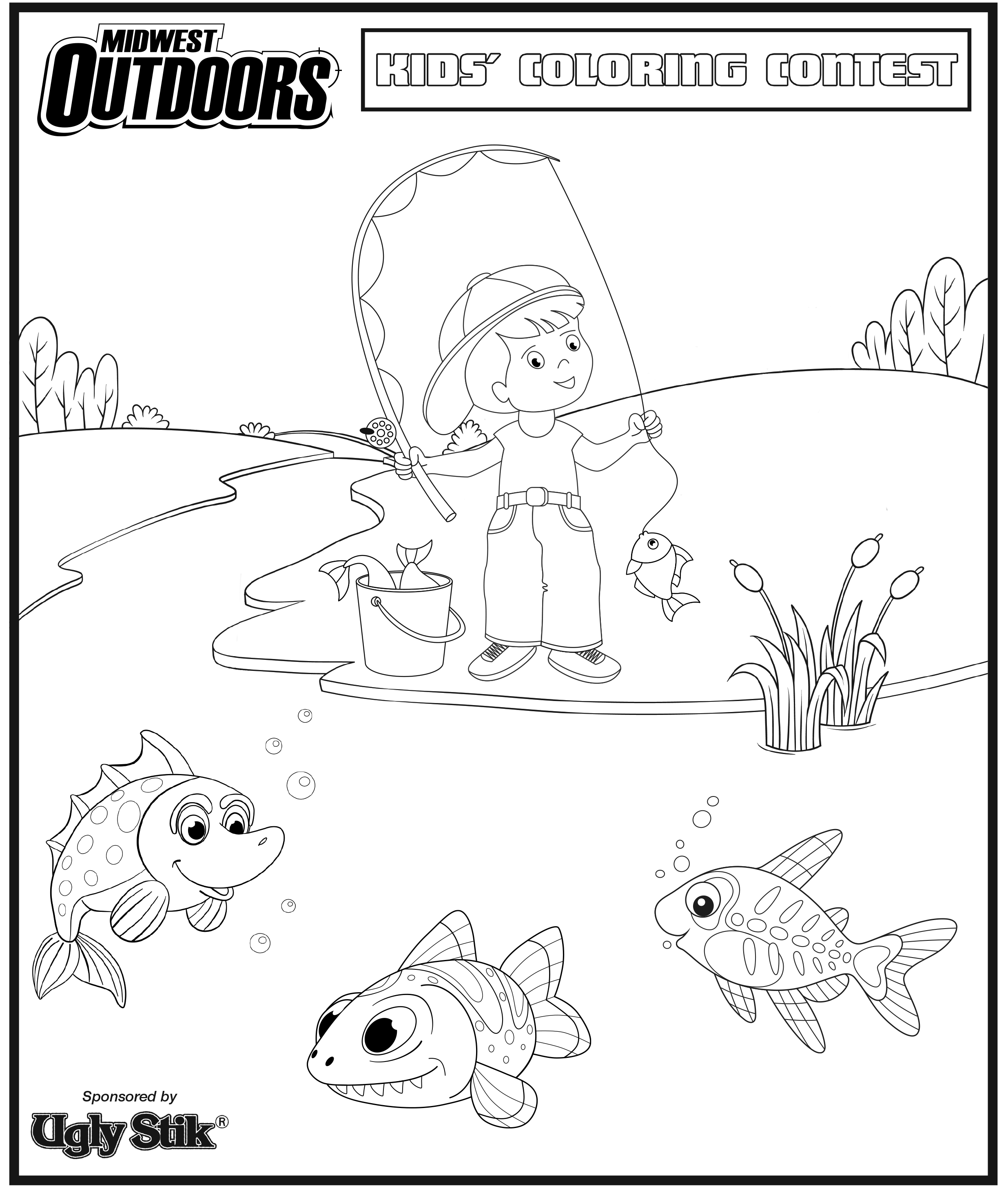 Enter Today… and YOU COULD WIN One of These Great Combos!
Ugly Stik, the leader in kids' fishing kits and combos and a brand that young adults and others have grown up with, and MidWest Outdoors invite your child to participate in the Kids' Coloring Contest! Kids ages 3-8 can color in the picture above, and mail the entire page to MidWest Outdoors by March 31, 2021, for a chance to win valuable Ugly Stik kids' combos. Please do not cut down the page. Ugly Stik offers a full line of kids' combos including but not limited to popular characters such as Marvel's Black Panther and Spider-Man, Disney's Frozen, and Mattel's Barbie, as well as the Ugly Stik Junior combo.
Mail to: MidWest Outdoors Shakespeare Coloring Contest, 111 Shore Drive, Burr Ridge, IL 60527
Coloring Contest Prizes