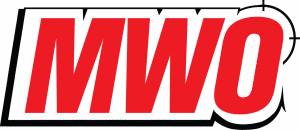 MidWest Outdoors magazine and TV show are dedicated to helping you enjoy the outdoors! Fishermen and hunters turn to MWO for information on where to go, what to use, how to use it and for features that add to their general success and enjoyment of the Great Outdoors.
With the digital age, MWO has more ways than ever to deliver high-quality information to you, including this website, our social media pages on Facebook, Twitter, Instagram, YouTube and Pinterest; and an e-newsletter and podcast (an online radio program), which both come out about twice a month.
Whether it's the TV show, magazine, newsletter or podcast, each of the entire family of MWO products has exclusive content not found anywhere else. We hope you give all of the MWO products a try, and provide us with your feedback so that we can continue to deliver the kind of information that will best help you enjoy the outdoors!