Northwest Ontario Spring Bear Hunting
by Alyssa Lloyd
The Ultimate Predator Hunt

Since the return of the spring bear hunt, Ontario's bear numbers have continued to flourish. With an estimated 75,000 to 100,000 bears in Ontario, it is one of the most densely populated areas in North America, with most of that concentrated population found in Northwest Ontario.
A Northwest Ontario bear's staple diet is berries, supplied in abundance by the boreal forest and Canadian Shield. This is different than in southern climates, where bears survive on deciduous tree nuts and acorns.
Despite what seems like meager fare, some harvested Northwest Ontario bears have weighed more than 500 pounds.
In Northwest Ontario, the typical technique used to hunt bears is with bait. You may also speak with certain outfitters about spotting and stalking opportunities, but this is mostly done in the spring before the foliage takes hold.
During both the spring and fall hunt, bears are focused heavily on foraging––during spring, after coming out of hibernation, and, in fall, before going back into hibernation.
BOW HUNTING & MUZZLE LOADERS
If you're an avid bow hunter or muzzle loader, there is a specialized season specifically for bow hunting and muzzle loaders on the Aulneau Peninsula in Sunset Country, right on Lake of the Woods.
Keep in mind if you are bow hunting, bows must have a draw weight of 49 pounds or 22 kilograms on all longbows, recurves and compounds. Crossbows must have a draw weight of 119 pounds or 54 kilograms, and a draw length of 12 inches (300mm) or more.
When taking a shot at a bear, consider how confident you feel with yourself, your skills and your chances. An injured animal is a dead animal in these parts, so be sure you're taking a clean and ethical approach to dispatching these animals. Also be very wary when your shot has made contact with a bear, as they are much more resilient than you may think.
When it comes to transporting a dispatched animal, bears are much like moose––heavy! You'll be thankful you hired a guide to assist you with the preparations and processing. Most Northwest Ontario guides are skilled when it comes to skinning pelts, so you'll likely have an added memory to bring home with you.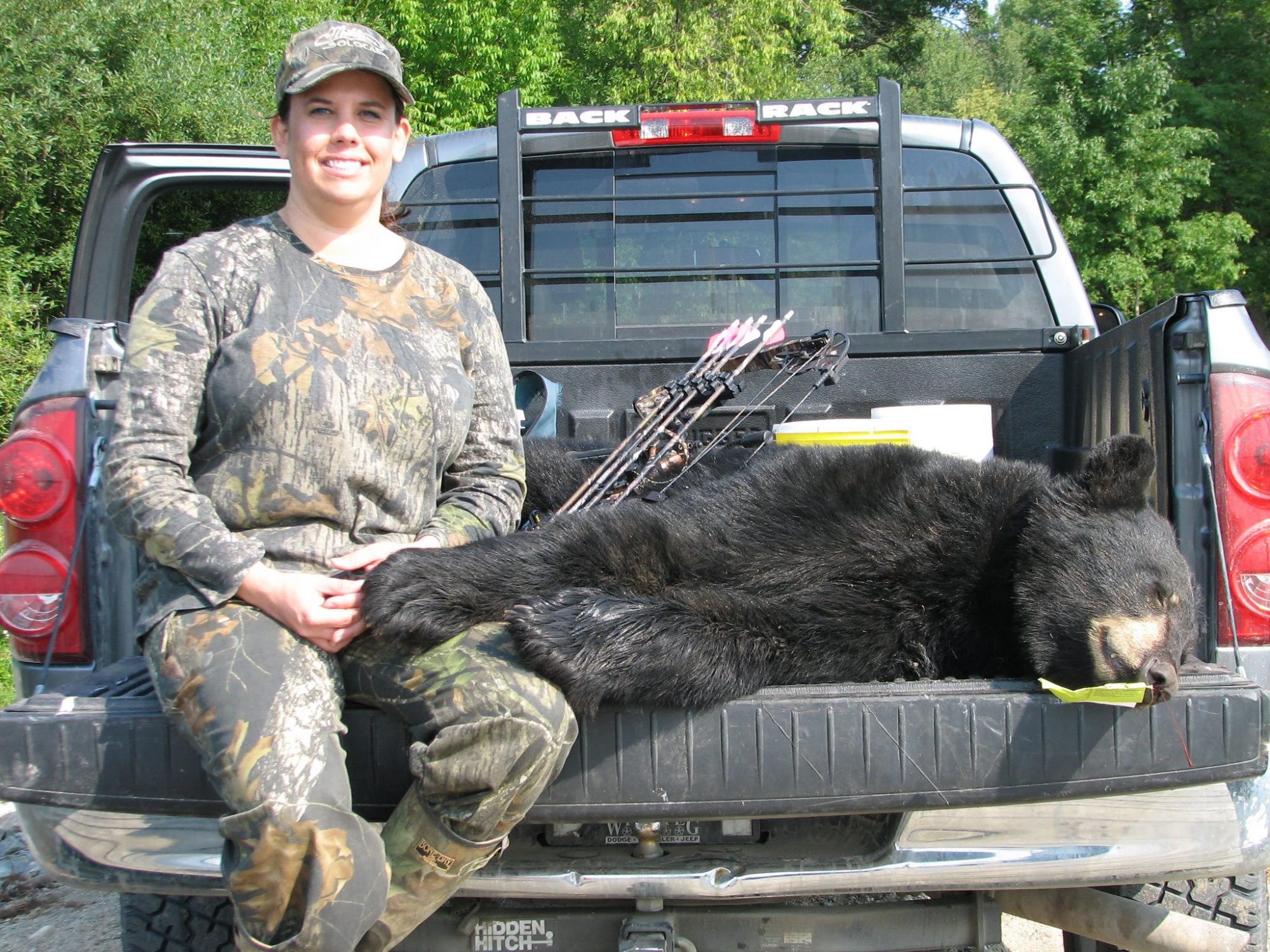 You can take your pick of a spring or fall bear hunt, or, with the proper licenses, you may participate in both. The province of Ontario is subdivided into 95 wildlife management units (WMUs).  While bear hunting is open to both residents and non-residents in all 95 Ontario WMUs, we recommend Sunset Country and Superior Country, as they boast a nearly 100 percent success rate through guides.
You may also combine a fall bear hunt with grouse hunting and fishing. In spring and fall, you may combine it with fishing.
When hunting in Northwest Ontario, all non-residents need to be outfitted with a lodge or guide service. Most guide services allow you to decide how independent you want to be, but you still need to purchase your tags and hunting license validation certificate.
So how do you decide which camp in Sunset Country or Superior Country will provide you with the bear-hunting trip of a lifetime? First and foremost, visit Sunset Country's website and Superior Country's Website to find information on lodges.
Using that information, ask yourself a few questions. How big will my group be? How far do I want to travel? Do I want to do a fly-in bear hunt? Do I want to hunt semi-guided, fully guided or independently? How long will I be gone, and do I want to hunt with, gun, bow or muzzle-loader?
To be absolutely sure you're covering all of the bases, we recommend you familiarize yourself with Ontario Hunting Regulations offered by the Ministry of Natural Resources, and contact your future guide for more information.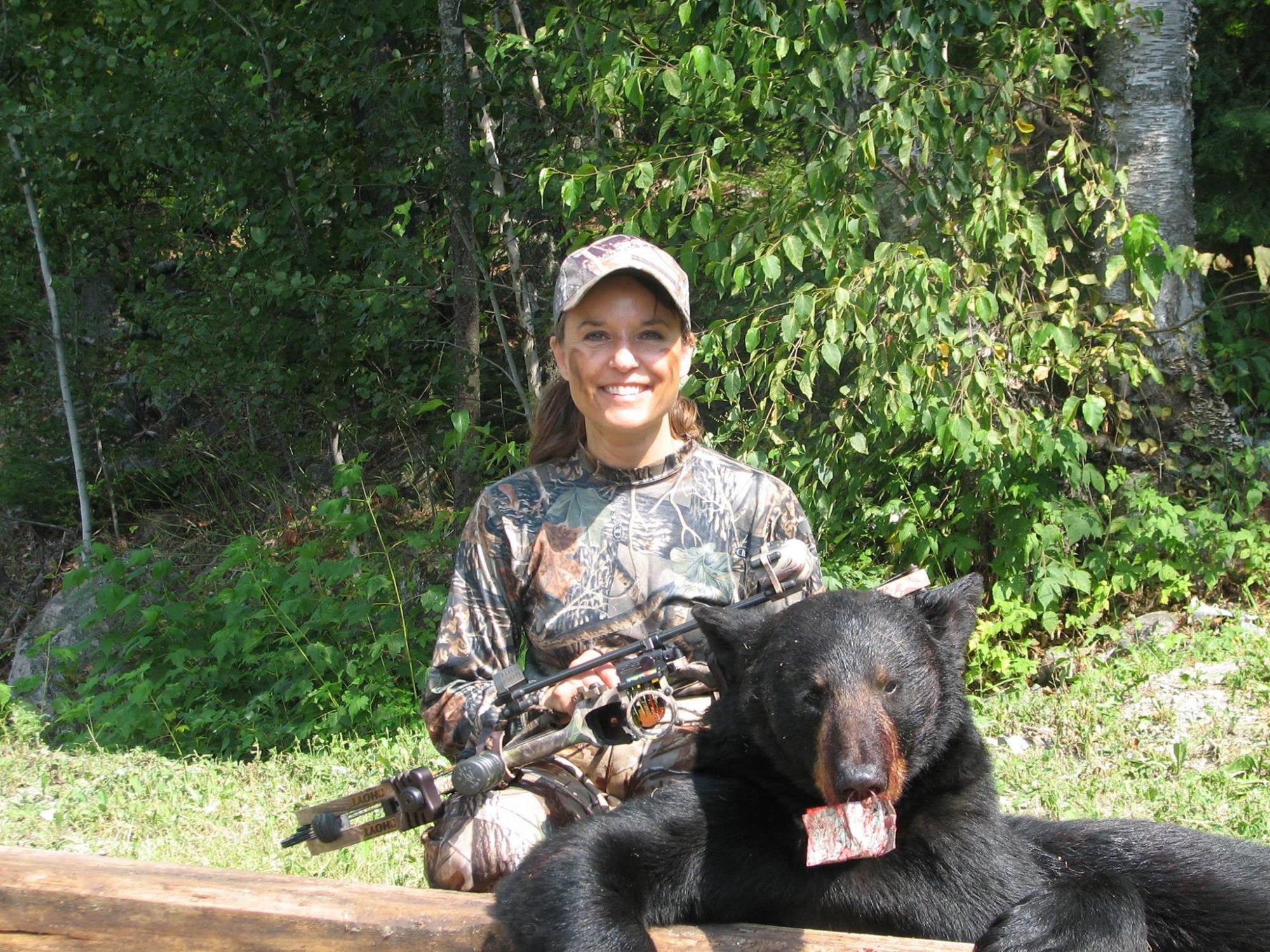 You may find additional information at: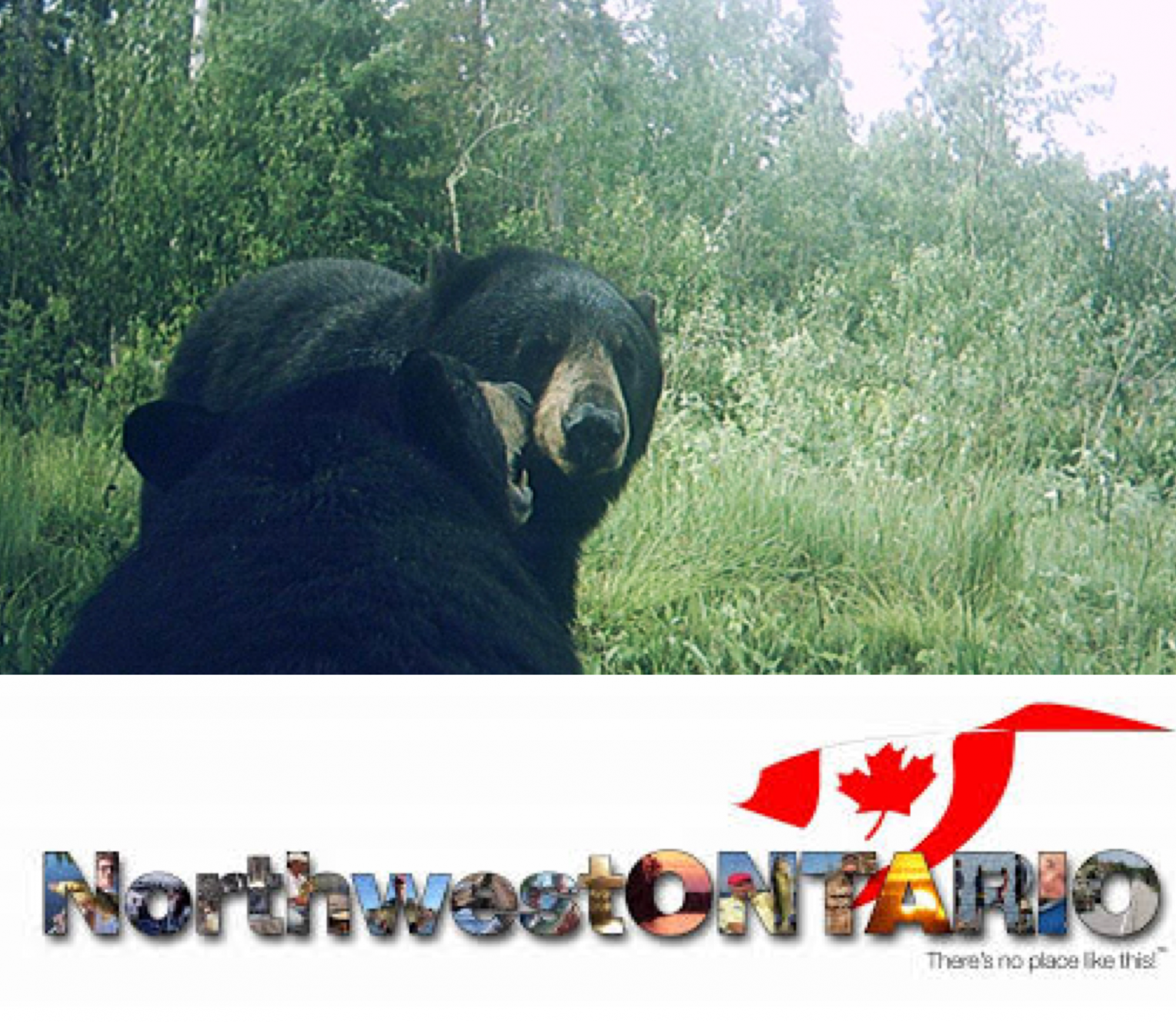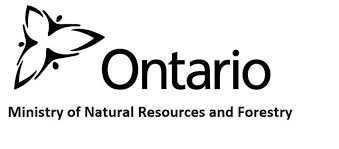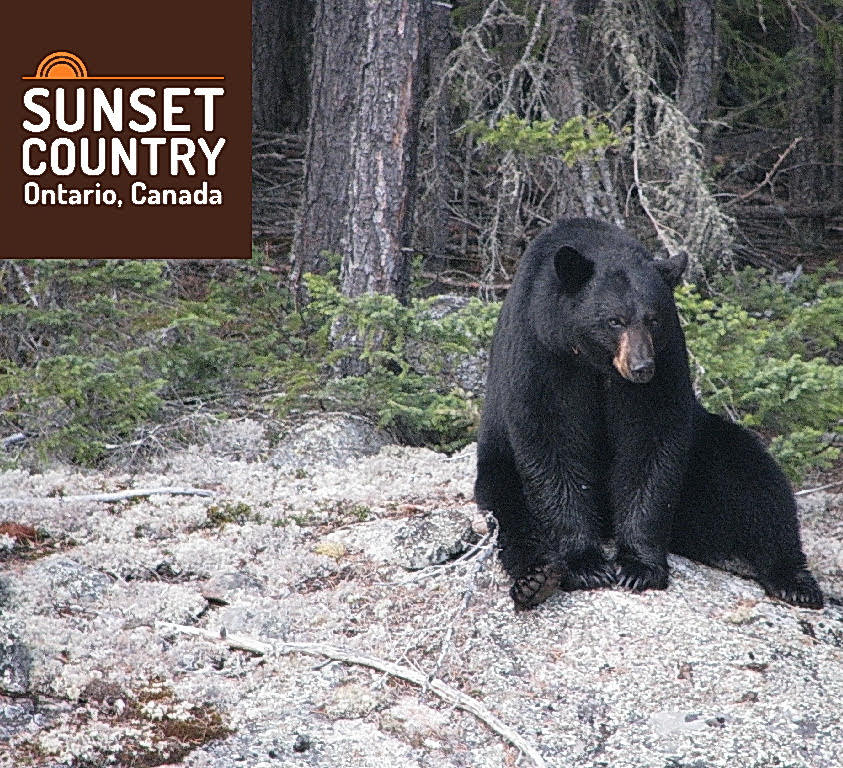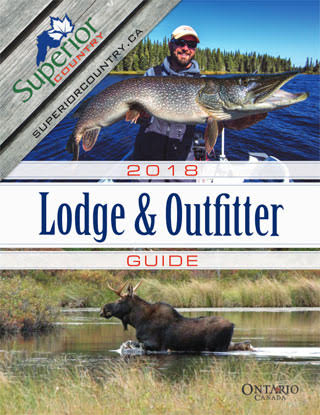 You can be among the first to get the latest info on where to go, what to use and how to use it!