Houseboating and More in Crane Lake
Venturing up to northern Minnesota each summer for a houseboat vacation with family and friends has developed into something of a tradition for me. Being lured to Voyageur's National Park to explore new adventures and revisit old favorites while framed by a backdrop of shimmering water and towering pines is now done on an annual basis.
Every year, we travel with MidWest Outdoors TV crews to Crane Lake, located four hours north of the Twin Cities in northeastern Minnesota. We film multi-species fishing opportunities on this chain of lakes that partly comprises a border with our Ontario neighbors to the north. We're always delighted by the variety of fishing and wildlife, the spectacular scenery and overall backdrop of exploring Voyageur's National Park.
Crane Lake truly is a multi-species gem. This region is steeped in fishing history and Minnesota tradition, therefore making walleyes the premier species and the main attraction for angling action. Large specimens (primarily spring and fall) and good numbers of walleyes draw people to fish this region. The walleye's close cousin, the sauger, adds to anglers' creels. While saugers typically run smaller in average size than walleyes, they're just as tasty in the frying pan.
Big northern pike prowl these waters, and in recent years some huge muskellunge have been caught as well. This trophy species has been introduced "accidentally" via the Vermilion River—a 40-mile conduit that runs north out of popular Lake Vermilion, a well-known muskie haven. And while you wouldn't expect the fish to survive the boiling rapids of the Chute and the Gorge at the inlet to Crane Lake, apparently they do navigate whitewater conditions and indeed thrive in the Crane Lake Chain.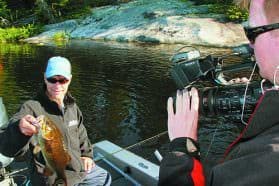 Other species to target include yellow perch, huge crappies (an underfished gem), lake sturgeon and even (via portage to adjacent lakes) lake trout. It's safe to say you have options when visiting Crane Lake.
However, if it's world-class fishing action you seek, then look no further than the smallmouth bass for which Crane Lake is becoming famous. It's no exaggeration to say the quality of the bronzebacks here improves year after year, probably in large part to the strong catch-and-release ethic that drives our passion for the sport these days. And while some giant largemouths lay in the weeds in some of the shallower back bays and river channels that interconnect this vast system of flowages, the majority of the underwater habitat is prime smallmouth bass territory.
Carved from the glaciers that once enveloped the land, these Minnesota/Canada boundary waters feature exposed granite shorelines (some of the oldest formations) and plenty of hard-bottom habitat that makes for ideal smallmouth bass-spawning substrate. The key is to avoid sheer cliff faces and areas of "slab" granite, which you often can identify by eyeballing the shorelines. Instead, focus your angling efforts on areas where gravel and rubble dominate the lake bottom. Areas of smooth rock and sharp cliffs often extend beneath the waterline, and for the most part, should be avoided. However, don't be fooled because occasionally you'll find hot spots that don't appear "good-looking" from above the waterline. A mix of gravel and boulder substrate is ideal, whether along a straight stretch of shoreline, on the outer edges of a back bay (avoid venturing too far into mud-bottom backwaters that won't hold smallmouth bass) or a tapering main lake point comprised of rubble and boulders. If casting along shorelines and gradually nudging along with a trolling motor is your idea of a great day on the water, you'll find 10 lifetimes of "good-looking" spots to explore on Crane.
Our annual houseboat vacation with family and friends usually coincides with the peak of the spring bass bite. In mid-June, we can land on either side of the spawn. And in large, interconnected waterways such as the Crane Lake Chain, you can find fish in various stages of the spawning cycle. This adds variety to the fishing experience, rather than finding fish in only one pattern system-wide, and having just one successful presentation to rely on.
Water temperature is a key indicator to fish location, and is often in tandem with overall weather conditions, such as periods of sunny, stable weather (which pull bass shallow) and cloudy and/or inclement cold front days that push bass deep—so adjust your tactics accordingly.
We'll arrive at Crane Lake rigged with a complete arsenal of bass tackle: light jig heads and worms/tubes/craws/plastics for pitching to finicky feeders, inline spinners and "straight-retrieve" crankbaits for days when bass show a preference for a steady-swimming presentation, the full gamut of shallow-diving, fat-bodied crankbaits and jerkbaits (we've been leaning on Rapala Scatter Rap Cranks/Crank Deeps and Shadow Raps recently), and a strong lineup of topwater lures.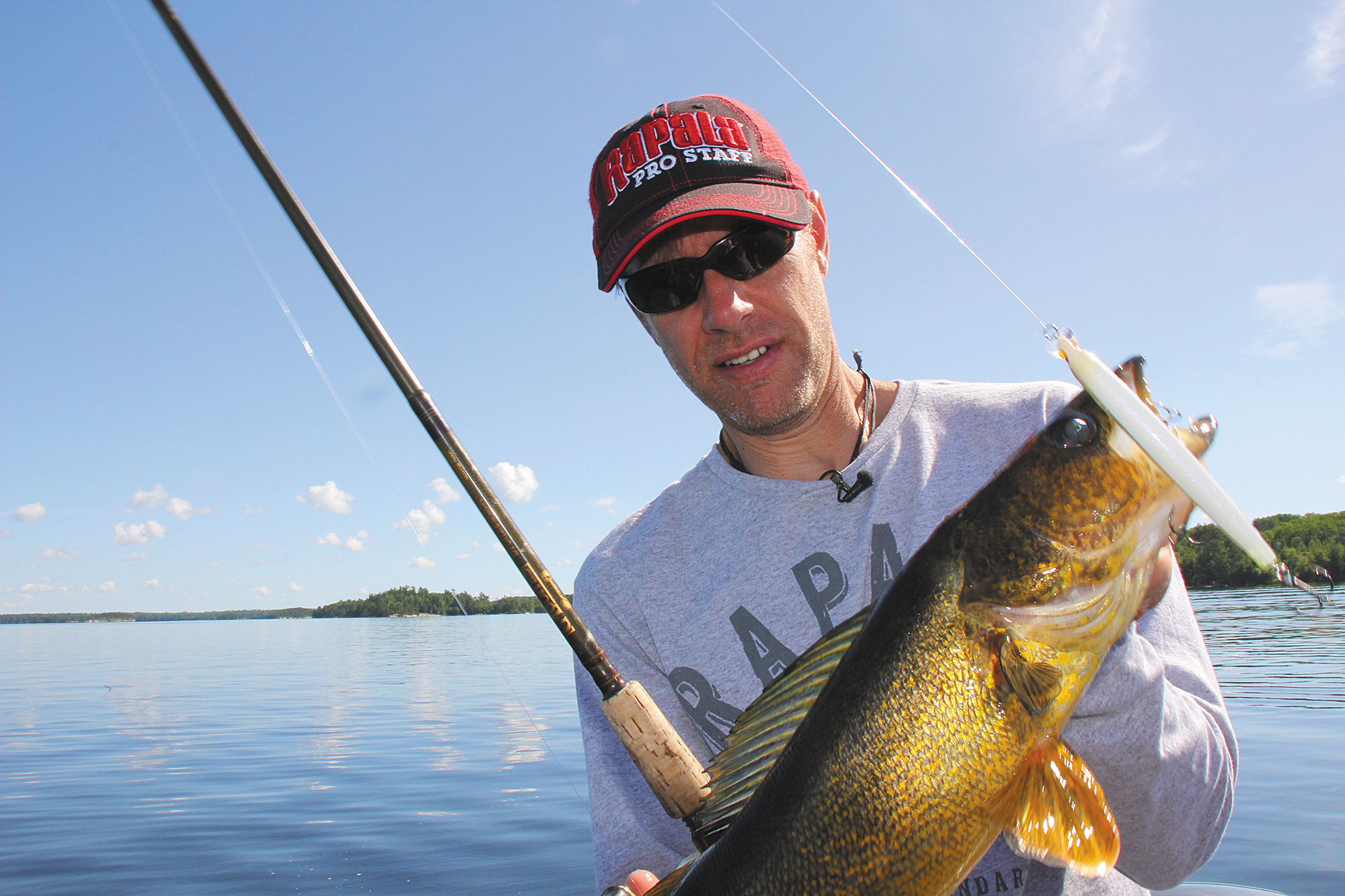 Every year, we hope to time our houseboat vacation to a period of sunny, reasonably calm days, when the topwater bass bite is in a frenzy. For my money, it's hard to beat the action, fun and excitement of a hot surface bite. Without exaggerating, we've had days of 40 to 50 bass per person more than we can count!
Crane Lake serves as "the end of the road" for traveling by vehicle, and the embarkation point for most of the lodges and outfitters here via other modes of transportation. Whether you choose to explore Voyageur's National Park with your own boat, or by booking guided fishing trips (based out of a resort or marina), depart by floatplane to more remote destinations and land-locked waterways.
Book a trip with a canoe outfitter that gears you up and drops you deep in the Park, or "do-it-yourself" with a self-made adventure—Crane Lake boasts the complete range of experiences to fit any preference or budget. For years, we've quoted on MidWest Outdoors TV that, "Crane Lake is the place where you can do everything."
Jim and Gretchen Janssen and their family have owned Voyagaire Lodge and Houseboats for 15 years, and along with their staff, work hard to ensure you'll get the most from your northern Minnesota houseboat vacation.
The main bodies of water accessible by boat are Crane, Sand Point and Namakan lakes. You can choose to fish exclusively on the U.S. side of the border (with neighboring Ontario), or obtain the proper licensing to fish and explore on both sides of the lakes. Both Canadian and U.S. Customs' offices are based here. Navigation is easy, with channels and hazard areas marked with buoys. We choose the Lakemaster "Woods/Rainy" GPS map chip that features 1-foot contours of the lakes throughout this system. In addition to the main lake areas that can be navigated by any watercraft (there are no motor restrictions in these western reaches of the Boundary Waters), numerous portage lakes, narrow river arms, and back bays provide countless options for fishing, hiking, sightseeing and exploring.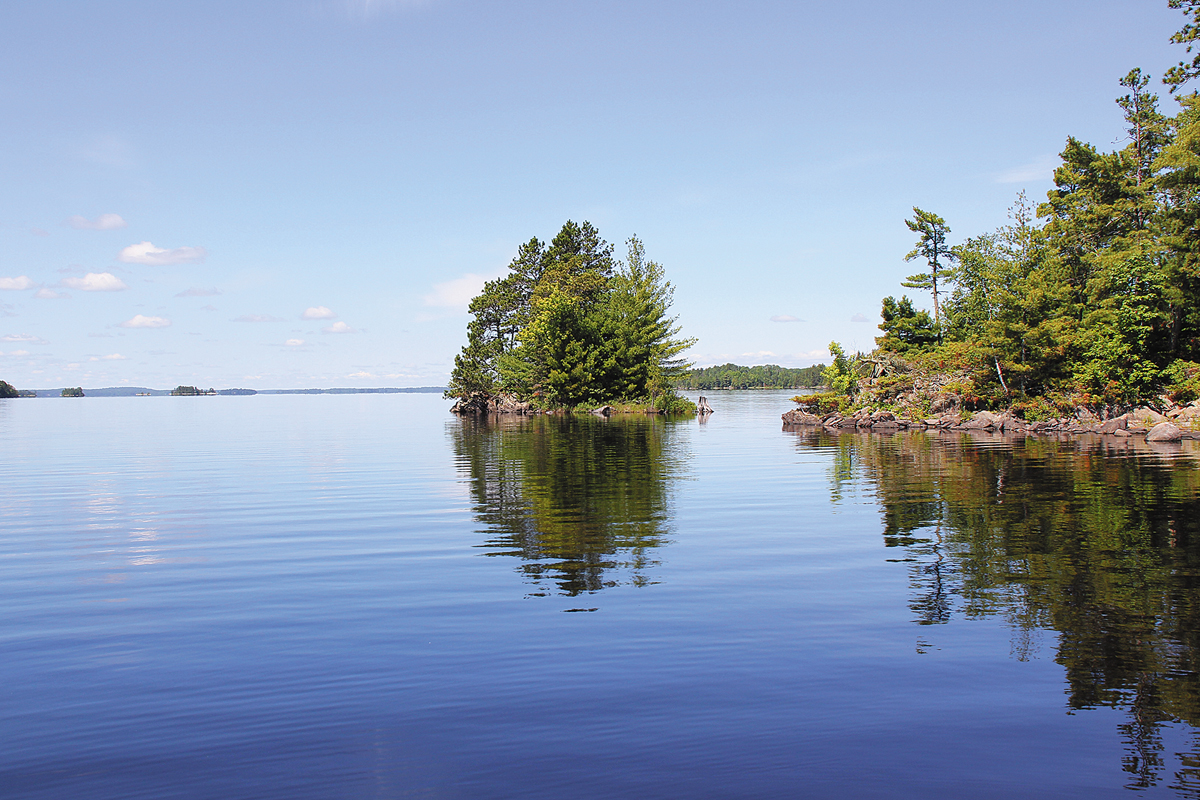 We enjoy taking a Voyagaire houseboat about 13 to 18 miles up the lake to moor our "cabin on the water" deep in Voyageur's National Park. And our houseboat serves as a base of operations for the week. 2016 marks my 23rd year of houseboat adventures in Crane Lake. From a quiet, sandy bay where the kids swim and play, where we build bonfires and roast S'mores at night, and, where we "unplug" for a few days, we can quickly explore the best fishing opportunities at our leisure. On some days, we'll put in long hours crisscrossing the waterways to fish hot spots new and old; on other days, the pace is more relaxed and we venture out on short jaunts before returning to our houseboat to grill, swim and relax.
If houseboating is on your list for this coming summer, you won't be disappointed with a trip in Crane Lake.
For more information…
Watch exciting action on Crane Lake Now! https://www.youtube.com/watch?v=bHD973LAV58
You can also find out more about all of the operations based in Crane Lake by visiting online at visitcranelake.com.
You can also call them at 800-362-7405. For more information about Voyagaire Lodge & Houseboats, visit houseboatvacations.com.  Or, you can reach them by phone at 800-882-6287.
You can be among the first to get the latest info on where to go, what to use and how to use it!