Questions Answered Regarding Illinois DNR Closures
Last Sunday afternoon the Illinois DNR began reporting state park closures related to the COVID-19 virus. Dale Bowman, outdoor columnist for the Chicago Sun-Times, was able to get some perspective. 
Illinois residents and outdoor enthusiasts saw their favorite outdoor recreation areas shut down by the IDNR, due to the COVID-19 crisis, on March 15. Dale Bowman wanted to gather some additional information on the topic. Below is a summary of his Q&A with the Illinois Department of Natural Resources.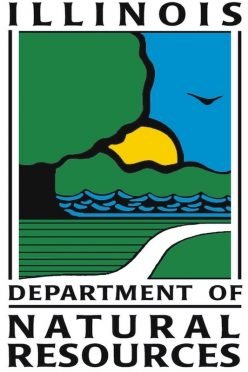 Who made the call?
IDNR is working closely with the Illinois Department of Public Health and the Governor's Office to monitor the situation. This decision was made out of an abundance of caution. We felt it was a necessary step in helping to stem the progression of COVID-19, as well as protect the health of our visitors and staff.
Was the possibility considered of leaving the sites physically open for such uses as people hiking and fishing?
We considered all options, but social distancing and staying confined to one's home are absolutely necessary to slowing the progression of COVID-19. 
What does the closure mean for camping/cabin reservations?
All campgrounds at state sites closed. No new reservations will be made until state sites are opened again.
Will turkey hunting be closed in state sites?
Unfortunately, we don't have a timeline as to when our state facilities will be opened and available to the public. Any event or activity that takes place at our state parks, fish and wildlife areas, recreational areas and historic sites is canceled.
To read the full article in the Chicago Sun-Times please visit: https://chicago.suntimes.com/2020/3/17/21183286/illinois-dnr-closures-perspective-explanations-questions-answered
To become a MidWest Outdoors Insider click here!
You can be among the first to get the latest info on where to go, what to use and how to use it!
---
We believe being outdoors is good. With more than 1,000 articles each year, MidWest Outdoors magazine is all about sharing outdoor experiences with you—where to go, what to use and how to use it… whether you're close to home or on that trip of a lifetime.
All author posts
---