Two Brand-New Hunting Rifles in 45-70 Government Part 2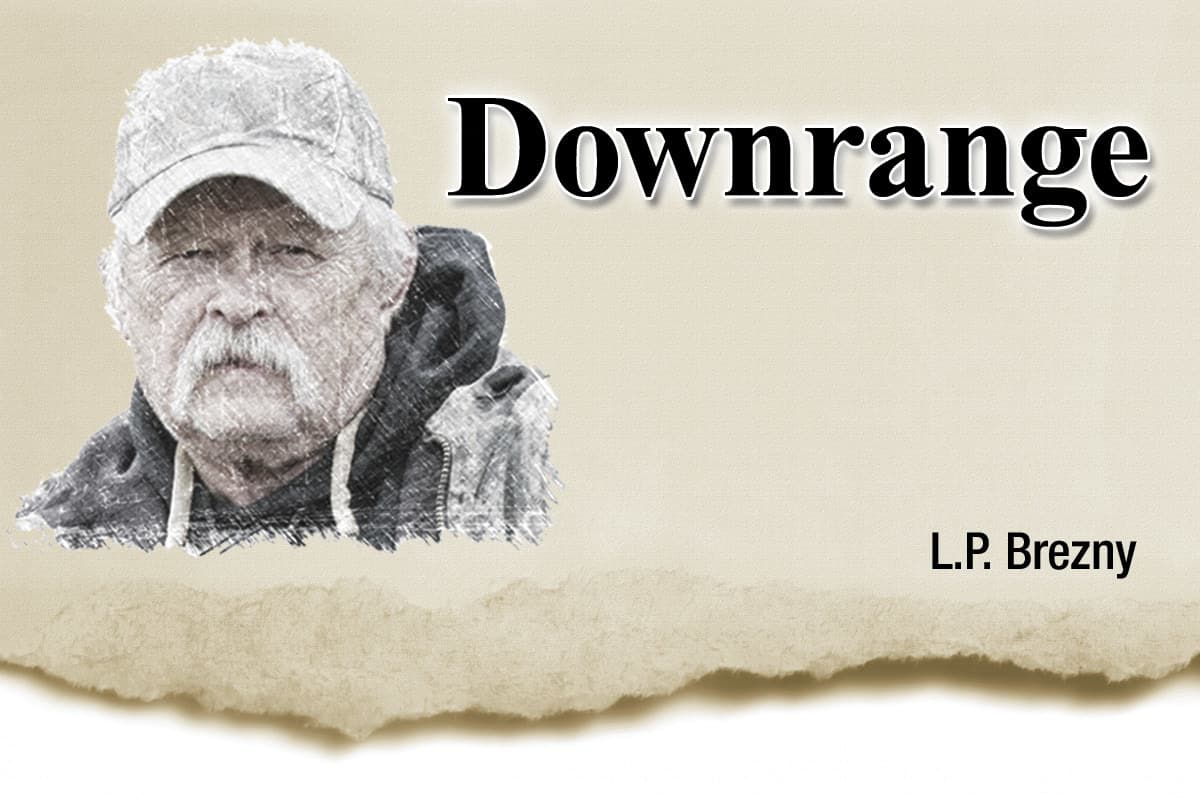 With the 45-70 Model 1895 by Marlin now commanding a major part of the lever rifle 45-70 market, still another new entry has surfaced that for the most part directs the shooters attention to a more traditional rifle design with a historical perspective. I am referring to the new Uberti Model 1886 Sporting 26-inch octagon long-barrel, buffalo lever-action rifle.
For a very long time, getting into a good lever rifle chambered in 45-70, and still staying with the traditional design of the old classic buffalo rifle presented a bit of a problem. With the market awash in high wall, low wall, and basically Sharps or Springfield trapdoor style rifle designs, getting into a heavy-hitting, lever-action rifle based on the old school-style rifle was a bit of a challenge. Uberti, the company associated with offering some very classic rifle designs based on the rifles of the American West and African big game history, has come forward with their introduction into the big-bore, lever-rifle department by offering up the new Model 1886 Sporting Rifle.
The rifle has been long awaited, largely due to the situation across the world with C-19 calling the shots, and in general slower production due to scarcity in materials and parts. However, after a wait of almost a year, the UPS truck dropped off a long box containing the ever-elusive Uberti Model 1886 Sporting Rifle in 45-70 Government.
In general, we don't see lever-action rifles built today chambered in heavy game cartridges like the 45-70 Government. I believe the primary reason for this has been the element of old-school-action design taking on the additional stresses associated with the larger cartridges. That stated, there is some confusion here in that, during my travels around my state of South Dakota, I run into the lever rifles in models like the Winchester 1873 design, and others of an even earlier vintage chambered all the way up to 50 caliber, with a few crossing that line into even larger-bore designs that were buffalo rifles of the time. While these old school lever-action rifles could hold up in terms of sending massive chunks of lead downrange behind 100 grains or more of black power, the modern lever-action rifle, being the once very popular Savage Model 99's and Winchester Model 88's chambered in 300 Savage, 308 Winchester, or 243 Winchester, fell away into disfavor among shooters.
Also of major note, the outstanding Browning BLR in 243 and 308 are among several cartridge calibers that today are just about the last of the Mohicans in the bottle neck, lever-action hunting rifle, center-fire market. Save for Marlin, Henry, Winchester and Uberti, the market selection in the 45-70 Government lever gun department specifically is slim to say the least.
Why, then, did Uberti make the move to introduce this heavy-hitting Model 1886 into their product line? I believe it is because there is a trend build around classic rifle designs that is gaining in market share among both collectors and hunters, and even in the very hot craze in long-range shooting as well.
Sure, you can buy into a black gun bore design today that can match the ballistics of the 45-70 downrange, but that leaves you with a black gun made of plastics, alloys and set up for a whole different world in shooting sports. My point is this: You can't beat classic in the hands of a rifleman who appreciates quality. Sometimes, just handing fine steel blued deep, with case hardening applied to the receiver surface and additional steel parts, then capped off with some outstanding walnut in a straight grain to fight recoil, is the only way to fly. To this point, the new Uberti 45-70 Hunting rifle is a flat-out work of gun building art.
Mounting a 26-inch barrel using the traditional octagon style, the rifle retains a heft of a darn-heavy buffalo rifle, muzzle heavy, but an outstanding shoulder-pointing quality and balance that we don't see today in the modern plastic guns. Even at its weight, the rifle swings like a fine bird gun, and keeping the traditional buckhorn sight on target even when moving is not an issue at all. As a buffalo rifle, it is a slam dunk based on the experience I have had with hunting the Dakota buff in real time. Hunting them in Dakota blizzard conditions at close range makes this buckhorn style (classic) sight system spot-on target.
Also, turning away by a few thousand miles and hunting water buff in Australia brings to the forefront another likely target, whereas the 458 Winchester got that call down under some years ago. I would love to field the 1886 45-70 in the deep outback for a week and see just how the Uberti offering in the John Browning-designed old girl would perform. Hogs, big male gray 'roo, buff and red stag would fit the bill nicely.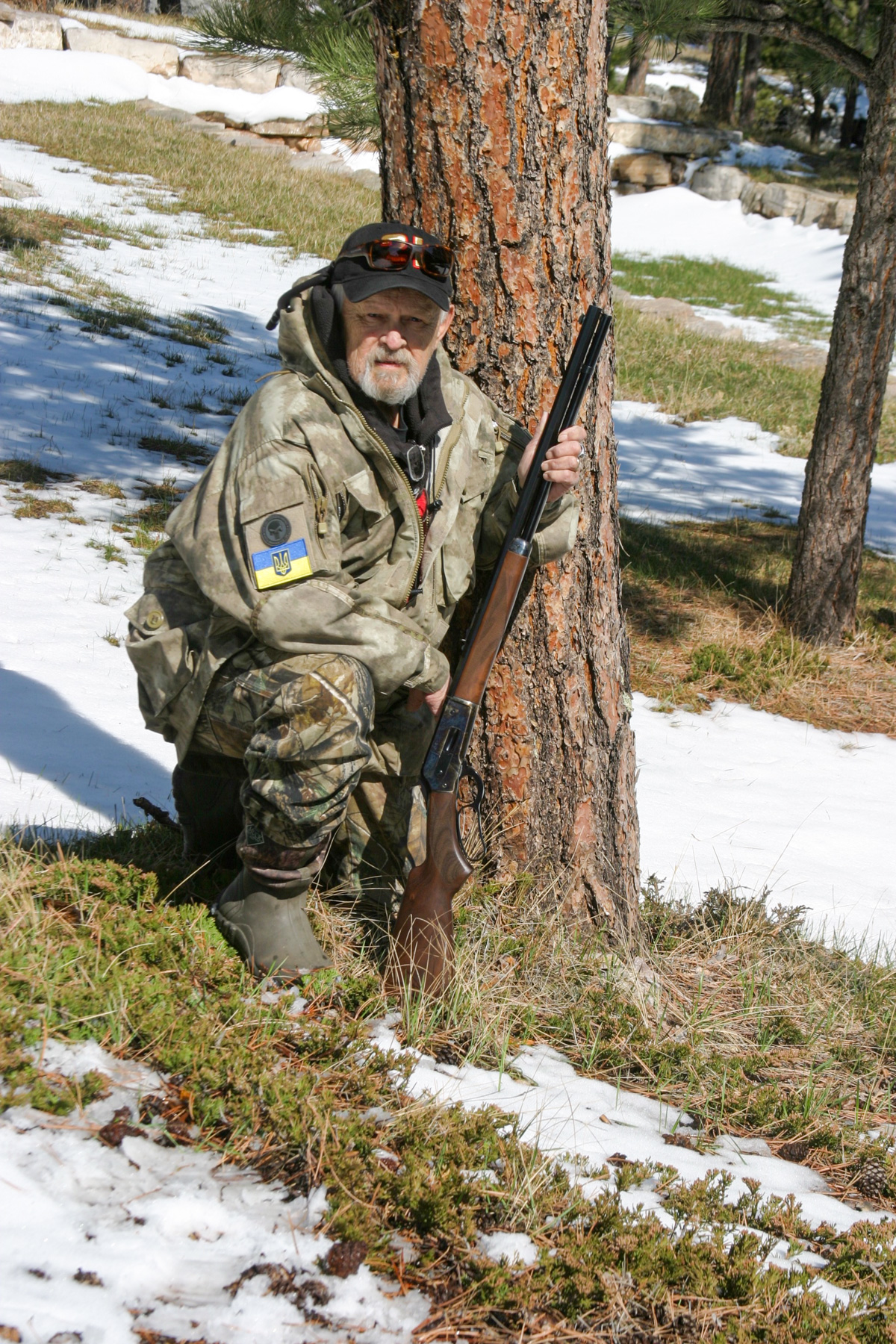 Marlin versus Uberti
In a comparison between the new Ruger-built Marlin, of which I have both currently on the downrange bench for live-fire testing, much of what I see regarding any comparison is apples and oranges: We are looking at a major difference in both field requirements of each rifle, and the use of much different manufacturing materials. Whereas the Marlin retains an all-stainless-steel receiver and barrel, the Uberti retains very nicely finished blued steel and case hardening; so right off, there is a major difference in the two rifles.
While the Uberti is mostly hand-built and fitted by way of the old-world craftsmanship, the Marlin is built by addressing CNC and even more-advanced laser techniques used in modern metal machine and production methods. Here again, the net performance and assembled quality is in the eye of the beholder, being that both rifles are outstanding examples of manufacturing techniques.
Are you enjoying this post?
You can be among the first to get the latest info on where to go, what to use and how to use it!
Basic elements in design
The Uberti can house 8+1 in her long magazine that extends to the end of the 26-inch barrel, while the Marlin retains a 7+1 cartridge capacity. That's not much in the magazine department, but obvious when you bring the two rifles to point on target.
The Marlin is a short overall length rifle and close to carbine specification, versus the long-range plains design associated with the Uberti. Depending on actual field use, both rifle retains a bit different needs requirements, with sighting make a front end difference between the two rifles.
As indicated above, the major difference in the two rifles is sighting systems, and therefore we are talking about range extension and group shooting accuracy. Being that the Marlin as redesigned by Ruger retains a full Weaver-style scope mounting rail, versus the Uberti making use of the buckhorn rear sight and post front sight, the obvious difference is glaring right at the potential buyer. The Uberti rifle has as a kit that comes with the rifle, using two extended tag screws that allow the installation of a tang sight which will move up the accuracy and range extension of the hunting rifle. The Uberti is very much old school with modern steel being applied to its construction. It is like driving a 1940 Ford with a three-speed floor shift. You do what is necessary to get the job done with the tools at hand.
Hunters, trappers, lawmen and Indian scouts were very proficient with the Winchester Model 1886 in several cartridge offerings all the way out to the 50-110 as an upper-limit power range. Those were the days of Kentucky windage adjustments—a system I was raised with as a nine-year-old kid hunting deer for my first time with that 25-35 mentioned at the onset of this article. We had no ranging, glass-sighting system. Also, we had no computer-based ballistics, but we did have an inner sense as to just what that bullet was going to do past 200 or so yards. Group shooting the two rifles back-to-back give way to about an inch in group size loss, with the buckhorn iron sights against a modern scope sight as mounted on the Marlin. I am not going to belabor the point here regarding comparative data dealing with accuracy between the two rifles. This is again apples and oranges in terms of scopes versus iron sights.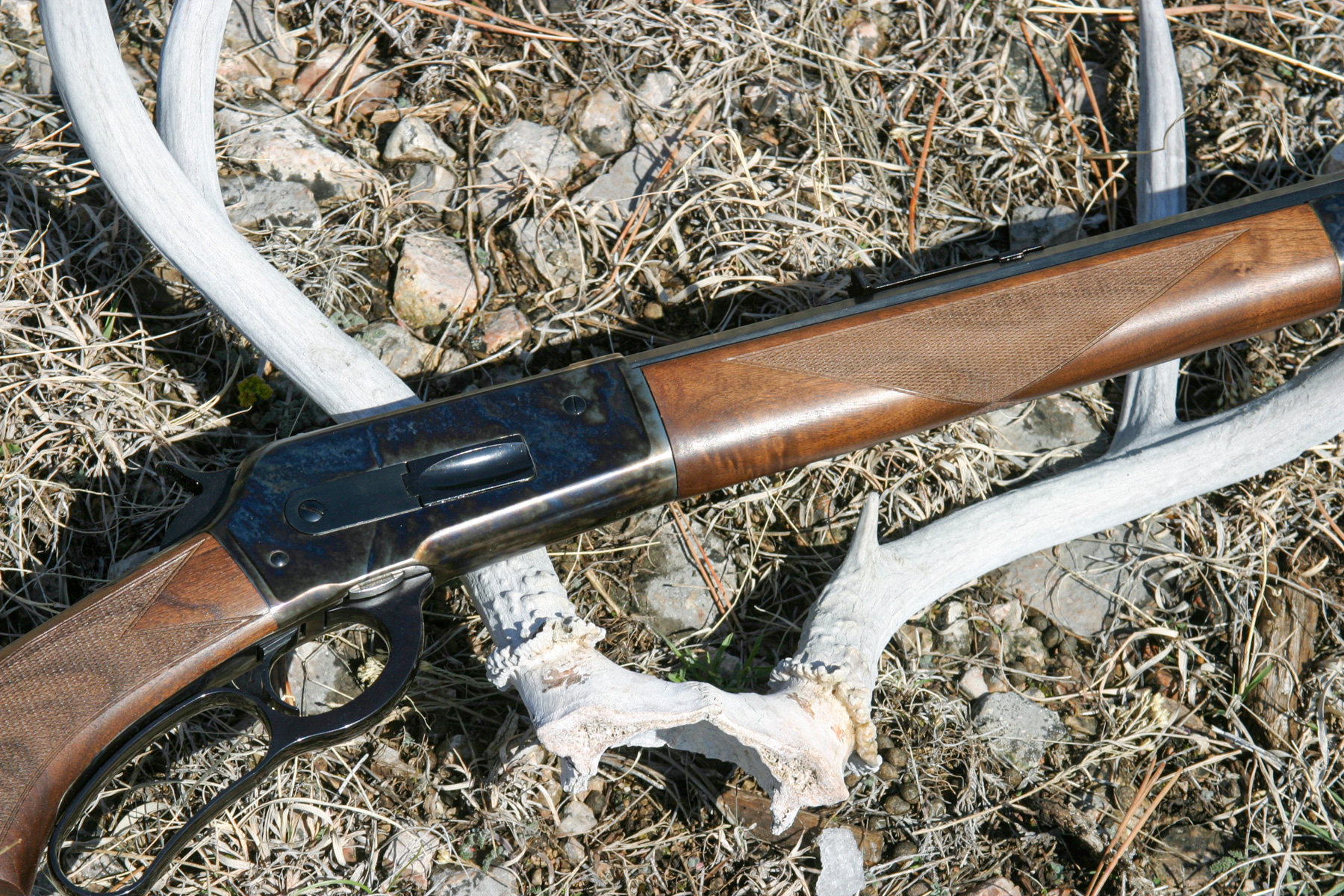 In the carry weight department, the Uberti takes the lead. This rifle comes in dry at 9.1 pounds, and that is the carry weight of an M-1 Garand 30-06 service rifle of old. However, the Ruger/Marlin with the added rail and scope makes up some difference here as both rifles point well and are balanced for real-time shooting.
Action function regarding the Uberti is something else again. This Swiss watch by example is as smooth a function as I have seen in a lever-action rifle—simply the very best by my observation. Trigger weight is a dead-on as set at a no-creep 3 pounds, and action movement retains no wobble or slop whatsoever.
Not that this puts the Marlin in any kind of bad light, but what the rifles sell for is well over 100 percent apart from each other, and something has to make up for the higher dollar figure associated with the Uberti rifle. Currently, the new Ruger/Marlins are drawing much more than market price all over the country. But rest assured, this new Uberti 45-70 is not taking a backseat to anything and will be well received regarding big-gun sales auction house pricing during the coming year.
It is my opinion that the Uberti, unlike the Marlin, will have more of a collector value versus a pure hunting rifle's workload afield. Sure, taking a buffalo or elk with her would be a bit more than interesting, but again, when a rifle moves to this price range on the market, you have to think twice about where and how you're going to use the 1886 45-70, being it is a classic work of art.
    Thanks to the following for product support: Ruger/Marlin firearms, Hornady Ammunition, Federal Cartridge, Scheels Sporting Goods, Backridge Ammunition, A/T Targets, and Uberti Firearms
    Writing on outdoor subjects for over 40 years, L.P. Brezny has written four books on shotgun and rifle (ballistics and performance). He's an expert at smoothbore, and high-power, ultra-long-range shooting. He's a specialist, producing reviews covering general products used in the outdoors industry.
You can be among the first to get the latest info on where to go, what to use and how to use it!
---

Writing on outdoor subjects for over 40 years, L.P. Brezny has written four books on shotgun and rifle (ballistics and performance). He's an expert at smoothbore, and high-power, ultra-long-range shooting. He's a specialist, producing reviews covering general products used in the outdoors industry.
All author posts
---