The outdoors world has a variety of awards and activities, but among the most recognizable is Garry Mason's Legends of the Outdoors National Hall of Fame event held every August in Nashville.
While myself and other hunting and fishing professionals feel we don't require awards or recognition for sharing and teaching what we love doing, it is still an honor to have been inducted into the Class of 2013. And on Aug. 26 aboard the General Jackson Showboat, several will be able to experience the same feeling.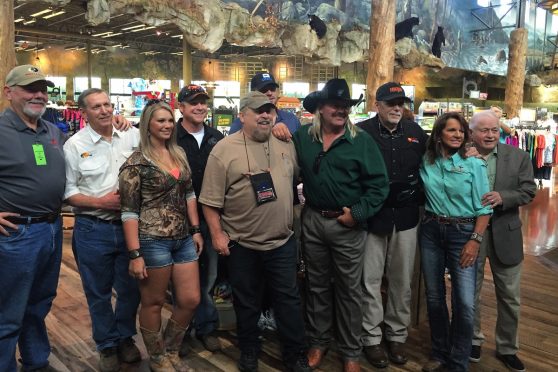 Founded by Garry Mason in 2002, Legends of the Outdoors National Hall of Fame was established to recognize outdoors sportsmen and sportswomen who, through countless hours of hard work, have played an integral part in setting the standards and guidelines for the rest to follow.
Without question, this is my favorite industry event of the year, and I have a great time visiting with my longtime outdoors family and friends. The event is always filled with music, good food and speeches as many famous personalities are inducted. And these outdoors legends are easily accessible to the public.
The ceremony begins with a meet and greet at Nashville's Bass Pro Shops. Immediately afterward, an interface with the public will take place on the river for the annual "Ride with the Legends" as the General Jackson departs for the dinner and show river cruise.
The guest speaker this year will be Jimmy Sites, contributor to the The Sportsmen's Bible, who is an outdoors advocate and host of Spiritual Outdoor Adventures.
Are you enjoying this post?
You can be among the first to get the latest info on where to go, what to use and how to use it!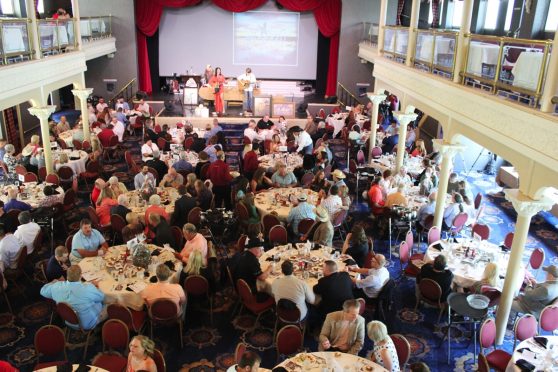 During the 2016 meet and greet I interviewed several legends for my KFNS 590 radio show and podcast, including W.R. Sauey. W.R. was inducted for his story of old-fashioned American ingenuity, perseverance and principled business practices.
Some of my favorite 2016 inductees included National Wild Turkey Federation CEO George Thornton, Mark and Terry Drury, Fred Bear (posthumous), known as "The Father of Modern Bowhunting," Colorado Buck and Lucy Mize. I'm really looking forward to the 2017 Legends event and seeing those recognized who have shown their devotion toward hunting and fishing.
The Class of 2017 inductees are as follows: Dave Precht, editor of Bassmaster Magazine; Morris Sheehan, president, American Bass Anglers; Lisa Snuggs, SEOPA executive director; Walter Parrott, champion turkey caller; Guy Eaker Sr., professional angler; Jerry Antley, founder of Cedar Hill game calls; Bob Foulkrod, renowned sportsman and television personality; and Steve Price, outdoors writer and photographer.
For more information…
The event is open to the public. Individual ticket prices are $100. Sponsorship information and individual ticket reservations may be obtained through the "Legends of the Outdoors" website at legendsoftheoutdoors.com or by calling 731-593-0171 or 731-693-7770.
You can be among the first to get the latest info on where to go, what to use and how to use it!
---
Ray Eye is an award-winning outdoor communications giant. Eye has a huge following with writing, radio, television and national seminars. This Missouri native is a Missouri Conservation Communicator of the Year, NWTF national Communicator of the Year and was inducted into the "Legends of the Outdoors" National Hall of Fame.
All author posts
---