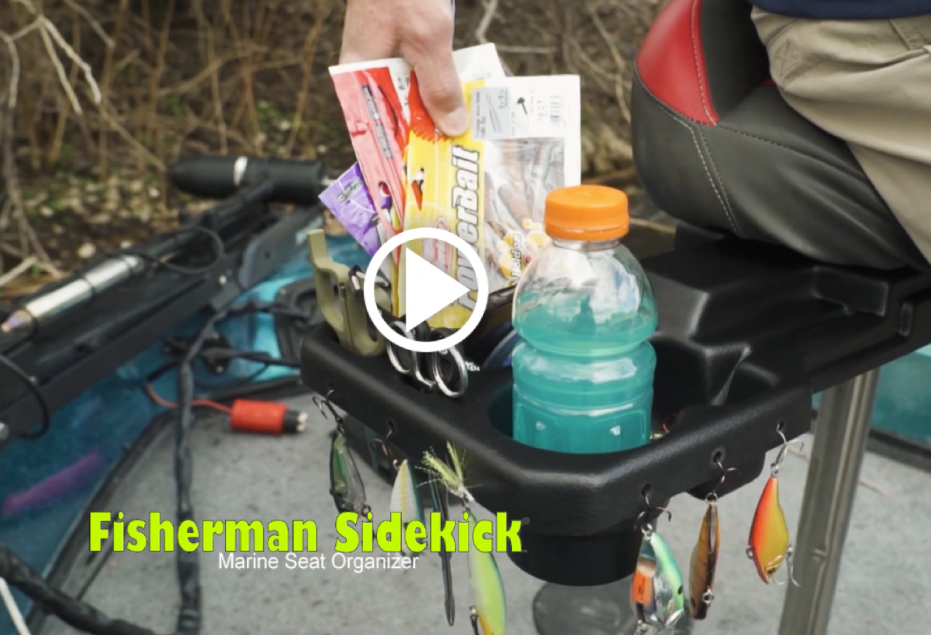 Keep your fishing essentials by your side with the Fisherman Sidekick Boat Seat Caddy. Design elements include a cup holder, deep pocket, multiple tool slots, and hook holes for hanging lures. The Fisherman Sidekick is made in the USA of durable ABS plastic that resists cracking and fading, and fits most four-bolt pedestal marine seats. The unit can easily be installed within five minutes on the seat left or right side, and mounts with the existing seat bolts or screws.
Available at: Cabela's, Bass Pro Shops, Blain's Farm & Fleet, Tackle Warehouse and Amazon.
You can be among the first to get the latest info on where to go, what to use and how to use it!
---
We believe being outdoors is good. With more than 1,000 articles each year, MidWest Outdoors magazine is all about sharing outdoor experiences with you—where to go, what to use and how to use it… whether you're close to home or on that trip of a lifetime.
All author posts
---