This is Where Chicagoland's Fisherman Like To Shop!
Welcome to The Anglers Outlet!  Whether you have been fishing your whole life, or are new to the sport, this is the place to be!  We have an inventory of over 20,000 different products and a staff that shares your passion for fishing!
Just a few of the services we provide:
-Fishing & Hunting Licenses – Illinois, Indiana and Wisconsin
-Rod and Reel Repair – fast & fair
-Line Winding – mono, fluorocarbon, braid
-Local Fishing Information
-Gift Certificates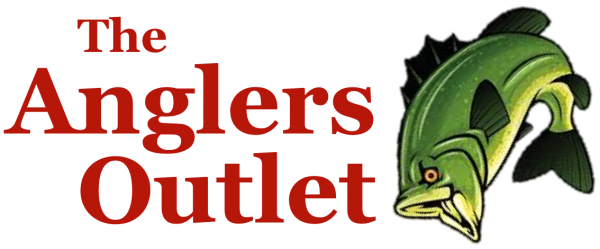 Phone:  708-331-5711
17036 Oak Park Ave
Tinley Park, IL
HOURS:
Monday – Closed
Tuesday-Friday 8AM-6PM
Saturday – 6AM-5PM
Sunday – 6AM-2PM
More about Anglers Outlet. Excerpt from "Tackle Dealers Declaration of Independents" MidWest Outdoors Magazine, March 2021.
Angler's Outlet has been in business 14 years and is one of the top independent fishing retail stores serving Chicagoland and Northwest Indiana. Owner Bob Shirley is a member of the Ed Shirley family. Before the Big Box phenomenon, Ed Shirley's Stores "owned" the Chicagoland fishing marketplace with five locations. Bob Shirley revolutionized independent tackle stores across Illinois and has also helped shape the tackle industry by making and distributing 'classic' tackle brands, such as American Luresmith, Yellow Bird, Doctor Spoons and more. These tried-and-true niche products catered to midwestern anglers and fulfilled the needs of multispecies fishermen. Brad Jackson, the main store operator, is a former Ed Shirley's manager and has been at Angler's Outlet since its inception in 2007. His fondest memory of working at Angler's Outlet? "It's about giving back." Specifically, Brad's greatest satisfaction comes from teaching children how to fish on the local forest preserve lakes. Giving back to the community and teaching new anglers the joy of fishing is what truly gratifies him.
With dozens of options when it comes to purchasing tackle, we asked Brad what separates Angler's Outlet from big box stores and online retailers? "A few things. We have built and become a hub for local fishing information––the sharing of fishing knowledge passed along from anglers, and products specific to meeting our anglers' needs." In today's world, every brick-and-mortar store needs to have their niche. Angler's Outlet's is having current local fishing information and top bass fishing tackle and gear. They also stock a wide selection of catfish tackle and, of course, top quality live bait. As we have suffered through this pandemic, it has been hard for Angler's Outlet to keep their shelves stocked with product, but they are determined to get their customers all they want and need to make their time on the water more enjoyable.
You can be among the first to get the latest info on where to go, what to use and how to use it!
---
We believe being outdoors is good. With more than 1,000 articles each year, MidWest Outdoors magazine is all about sharing outdoor experiences with you—where to go, what to use and how to use it… whether you're close to home or on that trip of a lifetime.
All author posts
---