Anglers International Resources
Angler's International Resources DBA FishinGurus.com has been proudly serving the Chicago land market since 2005. We carry a wide variety of fishing tackle, from the most basic hooks, fishing line and sinkers to the hard to find specialty items for Bass, Steelhead and Musky. Please feel free to contact us at 847-991-3200 if you have any questions, need some advice or are looking for a hard to find item.
– Live Bait
– Great Pike, Walleye, Trout, Carp, Catfish & Panfish Tackle Selection
– Rods, Reels & Accessories
– Knowledgeable, courteous staff of fisherman with many years of experience
We are a full line fishing tackle retailer and an online seller. Visit our website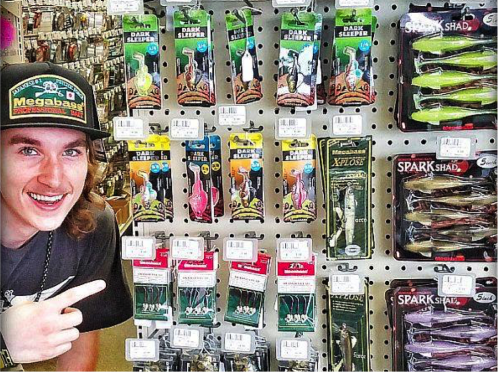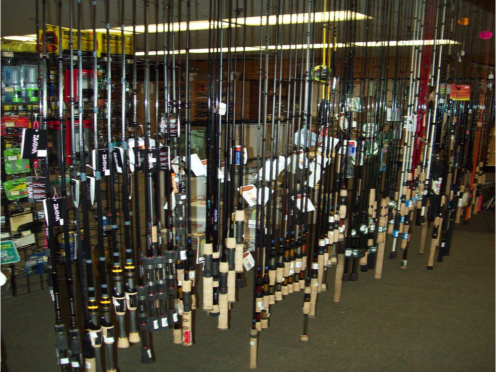 1272 E Dundee Rd
Palatine , Il , 60074
(847) 991-3200
Winter Hours
Monday – Wednesday: 7:00 AM – 6:00 PM
Thursday & Friday 7:00 AM – 7:00 PM
Saturday: 7:00 AM – 6:00 PM
Sunday: 7:00 AM – 5:00 PM
More about Anglers International Resources. Excerpt from "Tackle Dealers Declaration of Independents" MidWest Outdoors Magazine, March 2021.
What is cooler than being a kid in a candy shop? Being Casey Tucker, manager and head buyer at Angler's International Resources. Casey has been with Angler's International since its first year in 2007, and was previously an employee at Ed Shirley's, located in the same spot. Casey has been the manager and head buyer for the last 6 years. What is Casey's favorite thing about Angler's International? "Our selection and inventory of tackle, baits and equipment that you won't find in any other store. Along with your normal everyday items, we also carry a selection of higher priced items that you would only see online. But you can actually come into the store to feel and see what you're buying here." Casey's favorite part of his job? "Finding all the newest and hottest items in the industry and being able to show customers that [Angler's International] carries inventory that they get excited about." Fun Fact: Angler's International was the first retailer in the United States to stock the Molix brand. Casey loves finding brands that he feels will make his customers excited and happy. Another example is Googan Baits. When he first saw them, he knew Anger's International just had to carry the boutique brand. A few 'Googan Squad' members even shop at Angler's International when they are back in their Chicagoland hometown. When asked what makes Angler's International different, Casey answered immediately: "How hard our employees work, no doubt. Inventory control was difficult with Covid, but I worked three times harder than anyone else to make sure I had the inventory in stock that our customers wanted. On top of that, our staff just simply wants to help. We aren't here to sell you anything––we want to help you. The sales just come with that."
You can be among the first to get the latest info on where to go, what to use and how to use it!
---
We believe being outdoors is good. With more than 1,000 articles each year, MidWest Outdoors magazine is all about sharing outdoor experiences with you—where to go, what to use and how to use it… whether you're close to home or on that trip of a lifetime.
All author posts
---