Tazin's Trophy Lakers
Saskatchewan, Canada has been a premier fishing destination for me for many years now. With each trip, I always revel in its rugged beauty, along with the opportunity to fish its trophy species. After a couple-year hiatus from fishing Canada due to Covid, I eagerly jumped at the opportunity to spend a few days targeting the trophy lake trout of Tazin Lake last summer.
While trophy trout can be found throughout Saskatchewan, Tazin Lake seemingly has something special in its water. This northwestern Saskatchewan lake measures more than 40 miles long and 12 miles in width at it's widest point, and grows lakers in excess of 40 to 50 pounds—a Holy Grail for trout anglers.
Although no one should book a trip to Tazin, or anywhere else in Saskatchewan, and expect to catch a 50-pound laker, those devoted to the chase of monsters should definitely add a trip to Tazin as one of your "must visit" locations. The odds are in your favor to catch a personal best.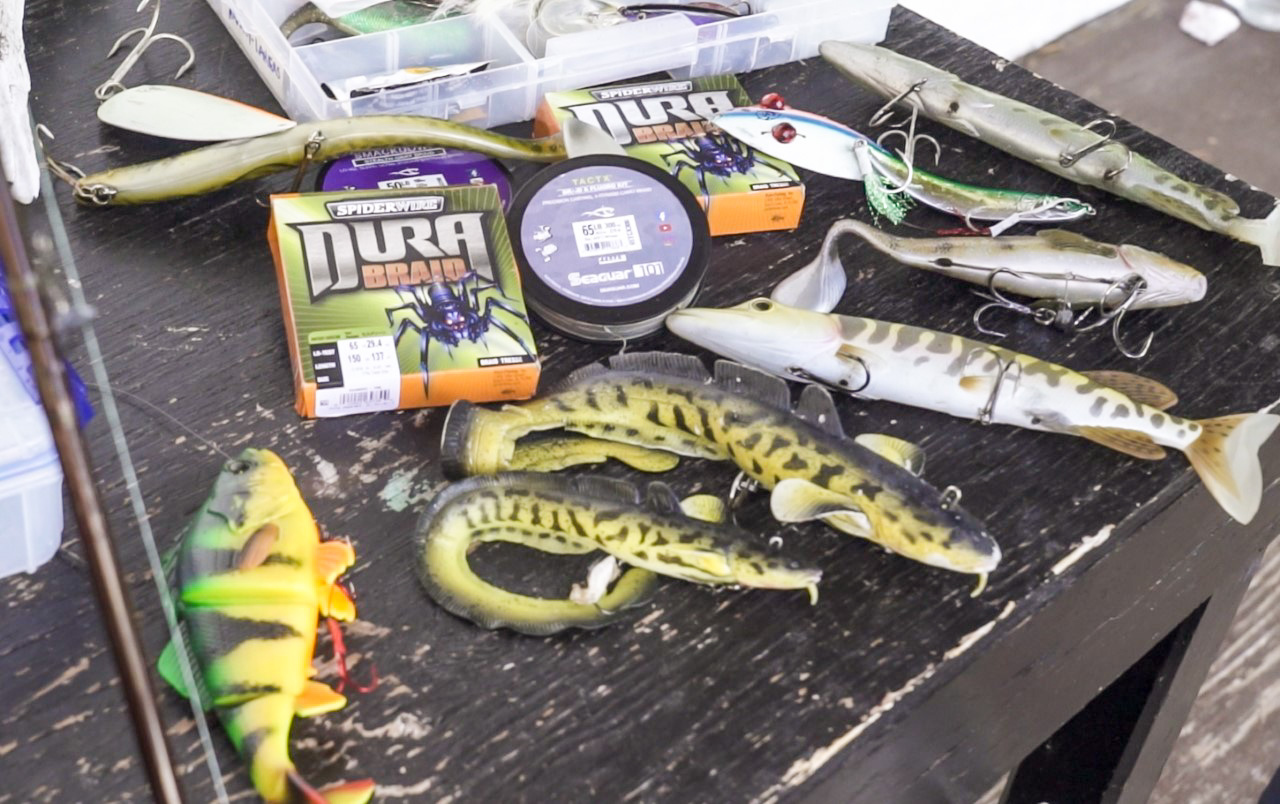 Tazin Lake is located in one of Saskatchewan's special management zones, which means that gillnetting is prohibited by law throughout the entire system. Furthermore, there has been no commercial netting on the lake for more than fifty years. This management practice is essential for those seeking a shot at a true world record class lake trout.
Lake trout prefer a colder water environment. Many of the Canadian Shield lakes throughout Saskatchewan, Manitoba and northern Ontario provide this deep cold-water habitat, with portions of lakes diving to depths of several hundred feet deep. Canadian Shield lakes provide ideal habitat for Lake trout throughout the fishing season.
During spring, as the ice on the lakes thaw, lakers roam the shallower reefs and shorelines along with many of the other fish species of Canada, looking for forage after a long winter. Once summer arrives and lake waters start to rise in temperatures, lakers move to the colder, deeper holes and remain there all summer. The pattern reverses again in late fall as water temps cool off again, bringing the lakers shallow again to spawn and feed for the upcoming winter.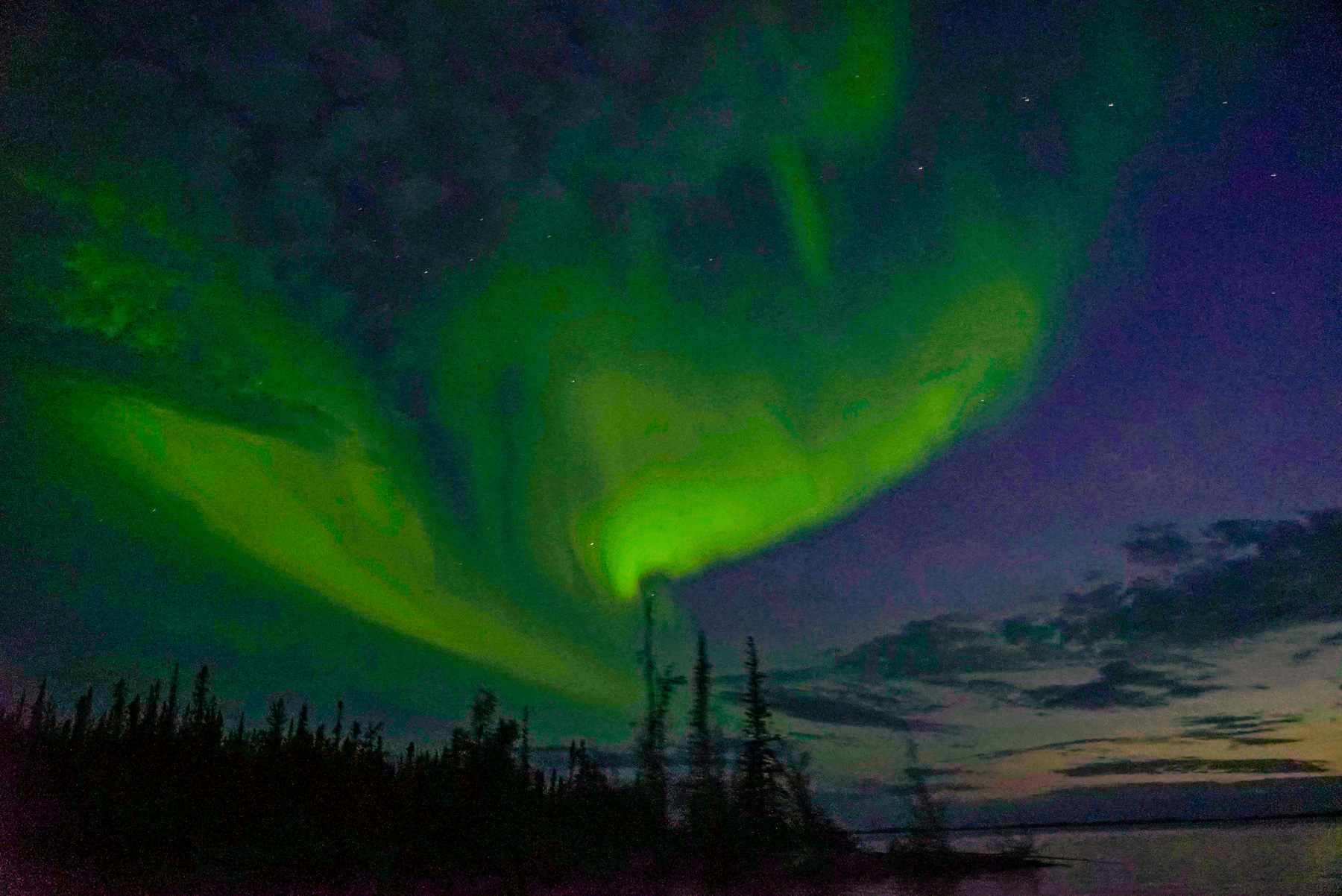 Lake trout congregate around reefs. Therefore, finding them is almost impossible without depth gauges and fish finders. They will suspend in open water and move to the reefs when feeding. How shallow they move depends primarily on water temperature. In spring and late fall, casting spoons and rattlebaits along rocky reefs, sandy flats, islands and lake inlets—particularly those with waterfalls—is an exciting way to catch them. To be able to cast a lure, only to have it slammed by a feisty laker, and then have it tug, twist and dive all the way back to the boat, is a treat for an angler.
Once summer arrives and the shoreline water temperatures warm, lakers move out to the deepest holes in the lake system, searching for colder water. Once again, finding these holes requires some knowledge about the particular lake that you are fishing, along with good electronics. Good summer spots are deep holes with access to shallower reefs and humps. Lakers will suspend over deeper holes and move back and forth working shallower reefs for forage.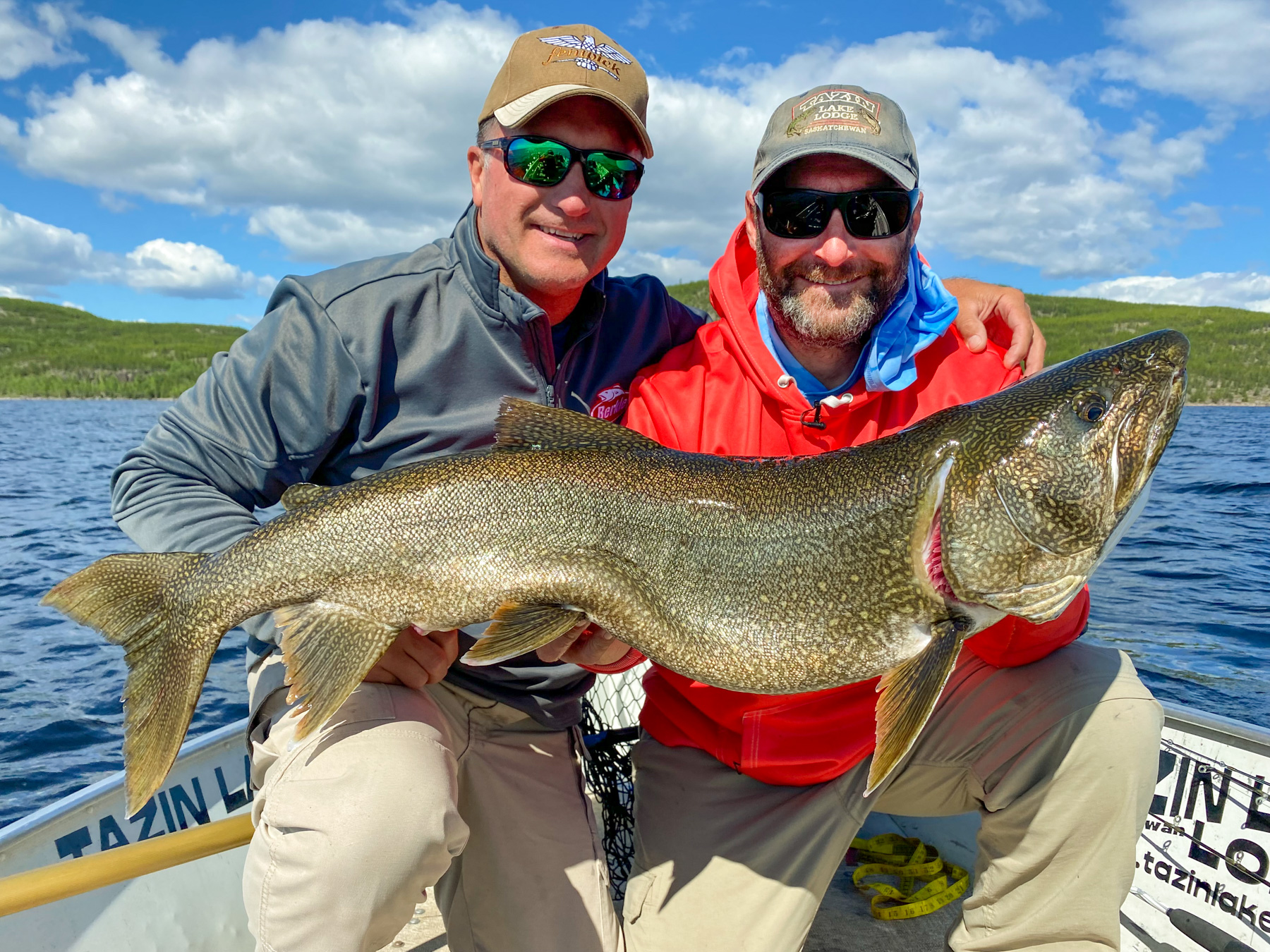 Are you enjoying this post?
You can be among the first to get the latest info on where to go, what to use and how to use it!
The summer season rig used at Tazin is a technique that Trevor Montgomery, Tazin Lake Lodge's owner, has dialed in and perfected over the years. To catch these giants, Trevor starts with a 7-foot, heavy rod like a Berkley Big Game rod. The Big Game rod allows for longlining with a strong backbone for deep-water hook sets. The rod is matched with an Abu Garcia line-counter reel. This is a huge benefit, as the line-counter allows you to make sure that you get and keep your bait in the general depth when marking fish. A good approximation we used was roughly letting out a little over double the line to the depth that you are fishing. For example, if you were in 80 feet of water, you let out about 170 feet of line, to keep your bait in close contact with the bottom and where the lakers were feeding.
Reels are spooled with 65- to 80-pound test Spiderwire braided line with an inline 6-ounce weight tied on the end. Off the other end of the inline weight, he adds approximately 10 to 12 feet of 80- to 100-pound fluorocarbon leader.
Over the years that Montgomery has fished for these Tazin predators, Trevor has learned that big-bodied baits lead to big Tazin trophies. Therefore, big, realistic-looking lures and creature-like baits from Savage Gear are among Trevor's favorites. He really enjoys the 3D and 4D line thru Trouts, Burbot RibbonTails, and Pike lures in 10-, 12- and 16-inch lengths.
As mentioned, trout will suspend in open water and move to the reefs when feeding. They will move in and out along the reefs at varying depths, depending on water temperature and forage. We found arcs on our Lowrance from 120 feet all the way up to 50 feet of water during our mid-July week timeframe.
Trevor's technique is to troll slowly around 1 to 2 miles per hour, letting the lure drop to the depth that you are marking fish on your electronics. We trolled reefs in depths of 120 to 50 feet just off the main lake basin where the depth bottomed out close to 500 feet. Huge marks on the electronics spanned anywhere between the 120- and 50-foot depths.
A zig-zagging motion not only helped vary the lure speed, but it also helped us cover the widest range of water. Every inside turn would slow our troll and drop the lure a couple feet, while outside turns were meant to increase lure speed and raise the lure, allowing the greatest coverage of the water. Lakers will follow lures without striking, but sometimes going into a turn speeds up or slows down a lure, giving it enough of a change of action to make the fish strike.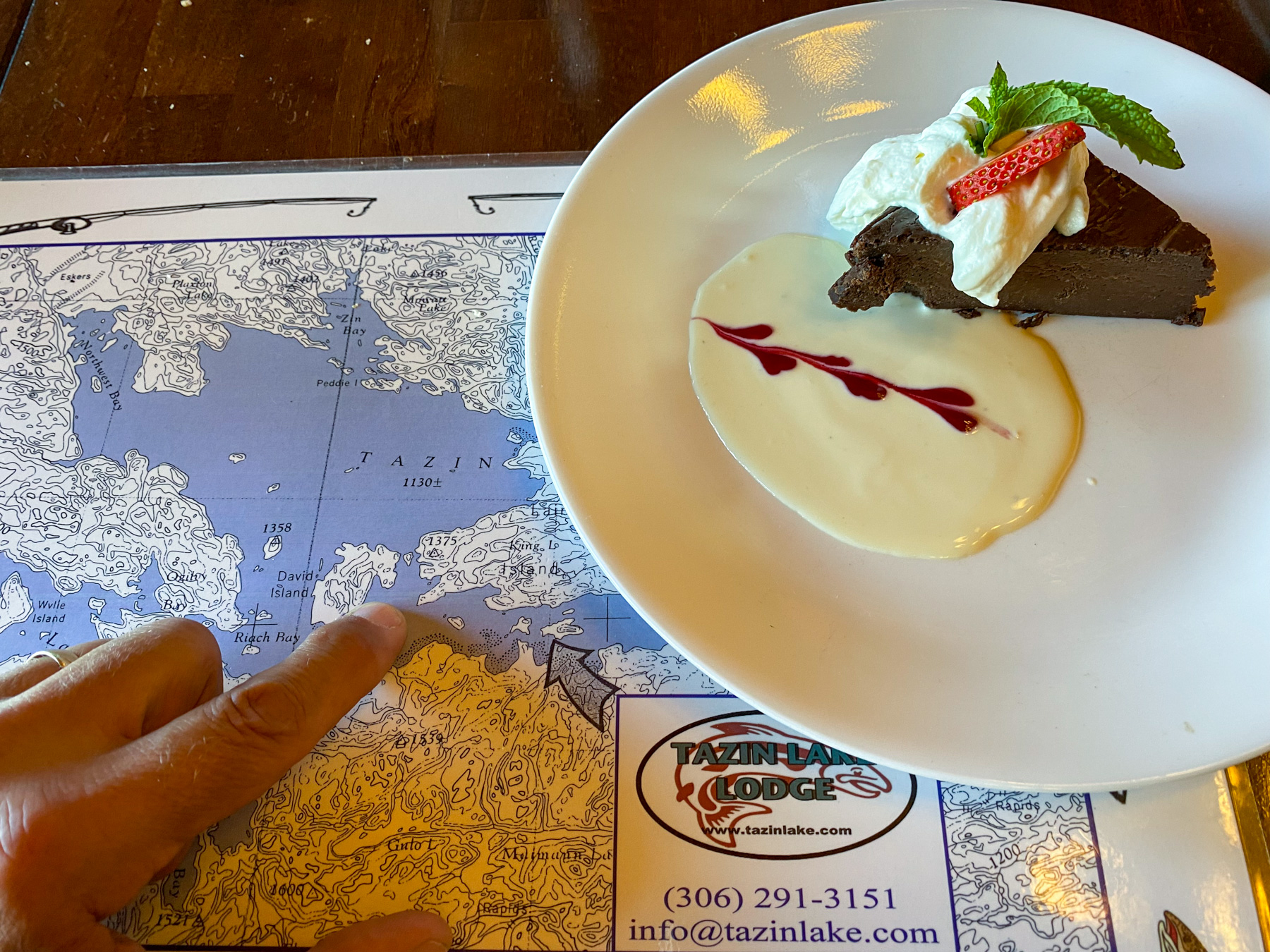 While trolling around the reefs, you are constantly reeling up and letting line out to various lengths to keep your lure in close contact with the bottom. Once you have the correct length of line out, you are constantly jigging the line to make sure you remain in contact with the bottom. Moving from varying depths, Trevor would yell out the depths so that we could either let more line out, or reel in fast as the reefs got shallower.
Although the Tazin monster eluded us, we did manage to catch a few over-20-pounders during our brief stay, and as an added bonus, we watched an unbelievable display of the northern lights for a few hours one evening.
Tazin Lake Lodge offers five days fishing adventures along with five-star meals, experienced guides, fishing gear and comfortable cabins that sleep two to six guests. Guests can expect hot showers, flush toilets, 24-hour electricity and terrific hospitality.
You can be among the first to get the latest info on where to go, what to use and how to use it!
---

Larry Ladowski is a regular host on MidWest Outdoors TV and has been writing for MidWest Outdoors magazine for more than 25 years. Ladowski enjoys any time on the water and in the field, no matter where it happens to be and no matter what species he is fishing or hunting.
All author posts
---