Summer Walleyes Come Bouncing In
Rediscovering the Outdoors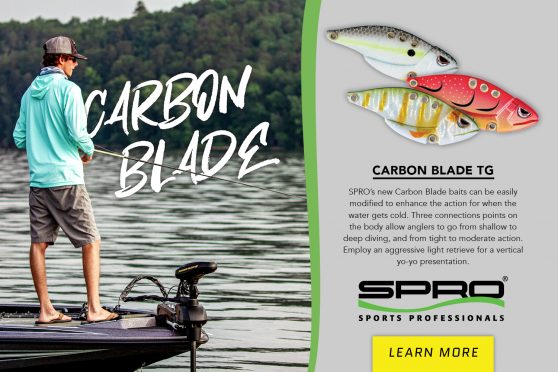 Fishing has always been a big part of my life, both personally and professionally. Everyone experiences changes in their lives. Virtually everyone has had to alter their way of doing things to include an active pandemic that is in the process of changing the world.
Change can sharpen some things and make other things disappear. Fishing can be a big part of the new normal for many people. There was a significant increase in fishing license sales this year in my home state of Minnesota, which showed more young people are embracing fishing in a way they haven't done before.
Many people are seeking outdoor natural places that are safe and can be enjoyed in solitude, away from the crowds that are present in so many aspects of our lives. Fishing checks all the boxes for many people, even though nothing in the world can escape change.
The natural world is in constant change, too. The best anglers try to learn to think like a fish, so they can anticipate where fish are likely to be located in different situations and under different conditions.
Patterns
Fishing is a series of patterns. Some fishing patterns occur daily. Fish have to deal with changes in the weather, while keeping constant track of their food sources. Fish are constantly reacting to their environment, so the more anglers can understand about fish, the easier fishing becomes.
Some fishing patterns are seasonal. Fish live nomadic lives, moving around their environment, utilizing different resources at different times of the year. Fish move from one situation to the next as the availability of food changes over time. Baitfish also respond to their own set of patterns.
By the time summer fishing patterns are established, the minnow spawn has finished, the major insect hatches are over and predator species are looking for the next best feeding opportunity in the lake.
Fish are looking for places that provide a plentiful food source along with comfort and safety. When you think about it, that's not much different than most people.
Early in the summer, walleyes are more spread out than at any other time of the year. There are usually several different feeding patterns happening at the same time in different locations in the lake.
Oxygen levels are still good in deep water, so some walleyes will be deep. The weed beds are fully developed, so some walleyes are in the weeds. There are baitfish suspended over the basin, some near structure and some not. There will be walleyes on the flats, some in moderate depths and others over the mud basin.
Oxygen levels don't start to drop until the thermocline sets up and stratifies the water column. Fish can be as shallow or as deep as they want to be in early summer, as long as they can find enough food to eat and oxygen levels are high enough to support the fish.
Walleyes are capable of feeding at different times of day. There can be low-light-feeding walleyes, walleyes that feed after dark and also walleyes that feed during the day.
Walleyes feeding at night or under low-light conditions usually live in lakes with clear water. Many times, the clearest lakes are also infested with zebra mussels.
Fortunately, there are lakes where walleyes feed during the day. These lakes often have stained or turbid water. Walleyes feeding on perch and crayfish also tend to feed during the day, because that's when their forage is most active.
Fish are cold-blooded. They move faster when the water is warm and slower when the water is cold. Summer fishing patterns begin to take hold about the same time surface water temperatures exceed 70 degrees.
Equipment
My G3 Humminbird Helix 12 (I have three of them in my Ranger 620) is my eyes for finding fish, structure and baitfish. I can see individual fish, schools of fish and tell the relative size and species of fish to a high degree of certainty.
Anglers wanting to learn how to read sonar and side imaging more efficiently can practice by having a friend verify things they are seeing on sonar by watching on an AquaVu HD7 camera.
Anglers fishing summer patterns usually need to cover more water to catch walleyes. I am always scouting while I am fishing, watching for fish on side imaging and sonar.
Anglers want to present their baits to as many walleyes as possible. Walleyes are more willing to chase baits when the water temperatures are warmer than 70 degrees. Spinner rigs are the perfect presentation to get a walleye's attention and get them to come to the bait from longer distances.
Spinners can be rigged many different ways. I start with micro spinners or Northland Butterfly Spinners that turn at slower speeds. I work my way up to different types and sizes of spinners as the season progresses.
When I use sinkers less than 1 ounce, I use a 7-foot medium St. Croix Legend Elite with an extra-fast tip for spinners. When I use Northland's Rock Bottom Sinkers between 1 and 2 1/2 ounces, I switch to a 7 1/2-foot St. Croix Eyecon Bottom Bouncer Rod with a line counter reel.
I can easily match a successful trolling pattern with my Minnkota Ulterra iPilot and use cruise control to maintain a consistent speed in wind or waves. It can also jog over a few feet and make another trolling pass to better cover a productive area.
Speed corking is another way to catch walleyes targeting individual walleyes or small groups of walleyes you see on sonar. I slowly drive through an area, looking for fish. When I see one, I quickly stop the boat and use a Northland Lite Bite Slip Bobber with a nice fat leech on a colored #2 or #4 Gamakatsu Aberdeen hook, and stick the bait right in the walleye's face.
The Frabill Magnum Bait Station keeps my bait alive and my Frabill Trophy Haul Net brings big walleyes into the boat, without injuring their fins and getting tangled.
Become a MidWest Outdoors Insider here!
You can be among the first to get the latest info on where to go, what to use and how to use it!
---

Outdoor communicator Brian "Bro" Brosdahl lives in northern Minnesota. He is a walleye guide in the Cass Lake, Leech Lake and Lake Winnibigoshish areas. He is sponsored by Northland Fishing Tackle, Frabill/Plano, Aqua-Vu, Humminbird/Minn Kota, St. Croix Rods, Ranger Boats, and Evinrude. Guide inquiries: brosguideservice.com. Follow on social media.
All author posts
---