Lake Poinsett, SD: Multi-Species Finshing
MidWest Outdoors fishing video on fishing Lake Poinsett, SD.
Learn jigging wisdom from Ted Takasaki while fishing Lake Poinsett!
Watch the MWO team fishing Lake Poinsett, South Dakota. Lake Poinsett offers plenty of multi-species angling opportunities. The lake is full of jumbo perch, slab crappies, and keeper walleyes. In this fishing show, you will learn how to finesse these fish with 1/16-ounce hair jigs tipped with minnows. Ted Takasaki fishes and reveals his minute jigging retrieves that provoke crappies, perch, and walleyes into biting. Also, learn how to fillet fish better with the SkinzIT Crew of Ted Takasaki, Perry Parks and Mike Tietjan. They will show you how to effectively clean fish in a short amount of time!
Learn more about Ted Takasaki.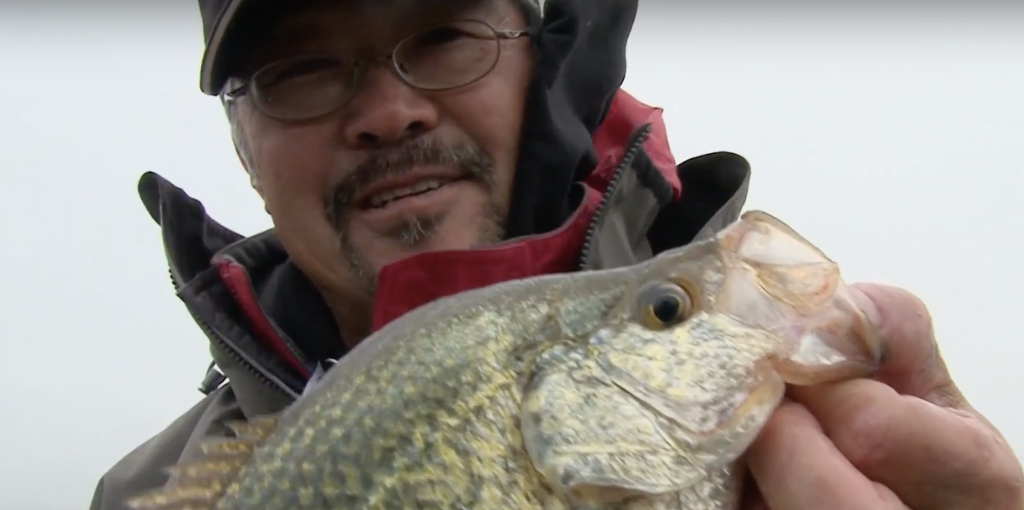 About the host: A Hall of Fame Legendary Angler, Ted Takasaki has been a part of the MidWest Outdoors fishing team for more than 25 years. He is one of the top competitors on the FLW Walleye Tour and dominated many of the past PWT events. Ted won the prestigious PWT Classic Championship in 1998 and the 1995 PWT Top Gun Angler Award. In 2002, he smashed the all time, one day PWT tournament record with limit of 5 walleyes that weighed 53.2 pounds! and  Ted has proven himself on bodies of water across the Midwest. Other accomplishments include 1st place in the South Dakota Governor's Cup (2012), and FLW Walleye Tour Championship Qualifier (2005 through 2011). Tune into this MWO exclusive podcast to learn about Takasaki's fishing career.
Are you enjoying this post?
You can be among the first to get the latest info on where to go, what to use and how to use it!
Also…
Read more about Ted in this MidWest Outdoors digital article by Dave Csanda.
You can be among the first to get the latest info on where to go, what to use and how to use it!