I worked 25 years in magazine circulation promotion, writing copy. I didn't design the pieces, but I wrote promotions and generally roughed out where I wanted graphics located in the brochures. Then I gave it to the designers to have at it.
At one point, during a round of company-wide direct mail campaigns, a fellow manager did a promo for one of his titles, and when he looked at the final brochure, he said, a bit disappointed, "Man, that just looks ugly."
Funny thing happened. The ugly piece beat his regular mail piece. And all the other test versions of the mailing, too.
For two days, he walked around the department, shaking his head and mumbling "Ugly sells. I don't believe it. Ugly sells." From then on, we had to find a nice way to tell our designers not to make the graphics look quite so pretty.
How does this relate to fishing, you might ask? Well, take a few minutes to look at the baits you currently toss. Some of them are so realistic you'd almost want to stick them in an aquarium to see if they would swim on their own.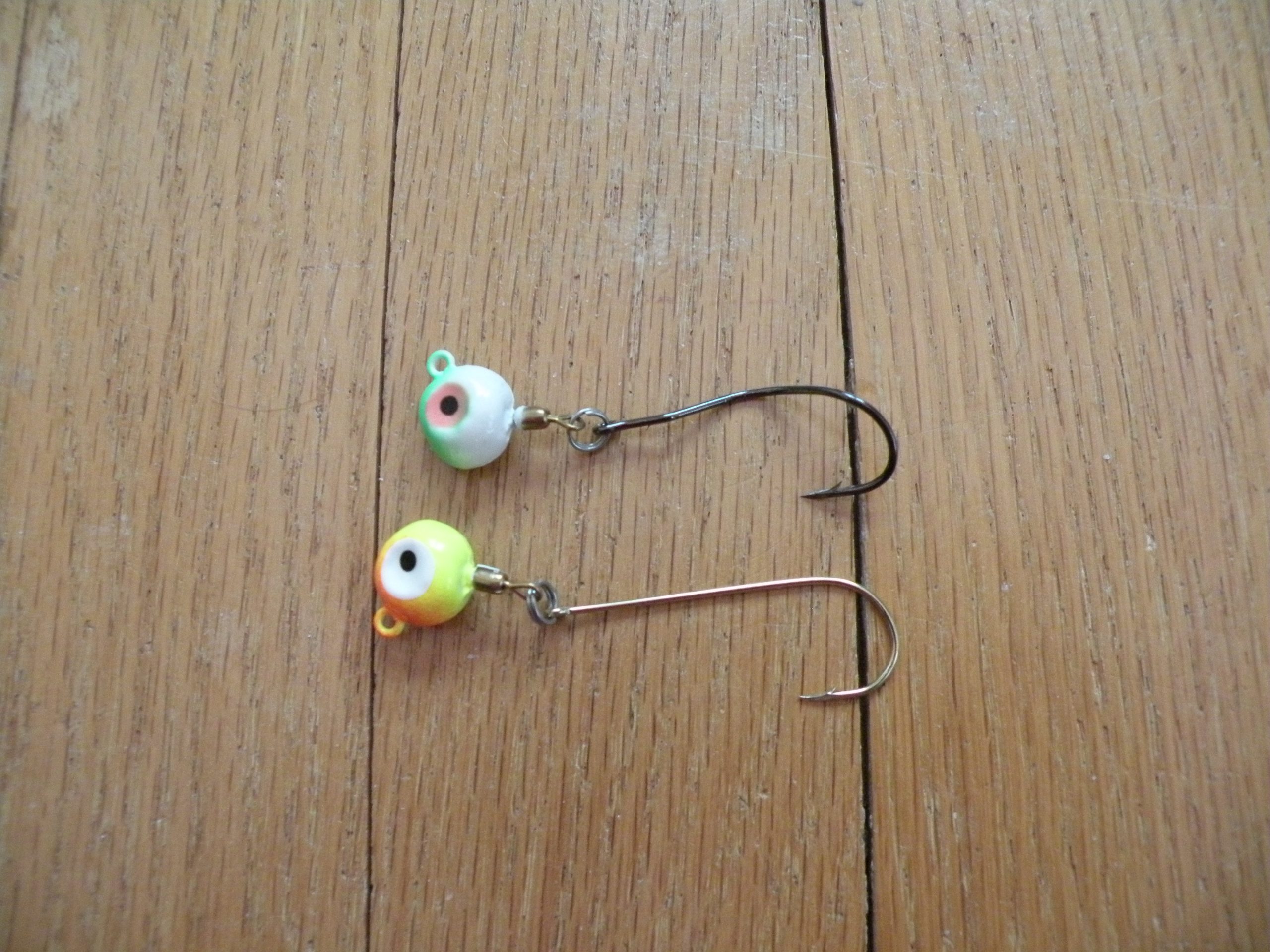 The point is, though, is what works, works. And when that happens, I just use the damn thing. In our sport, it doesn't have to look nice to catch fish.
Right now, I've got a couple of things I use that fit that bill. Not art. But they do catch fish.
Jigs are normally at the top of my list as far as artificials go. After that first fish on a jig years ago, I have become enthralled at both watching my line and interpreting the bottom I am fishing. I do use all lures that help me catch bass, but jigs and Texas-rigged plastics are my weapons of choice.
The two non-artistic baits I have added to my box over the last few years are the Jika Rig and the DanLure.
The Jika Rig you can actually make yourself. It's basically a hook and a weight attached to a split ring. Some people tie directly to the split ring. Others add a barrel swivel to the split ring as it can help minimize line twist.
Are you enjoying this post?
You can be among the first to get the latest info on where to go, what to use and how to use it!
From there, add your bait of choice to the hook to work the bottom. There are options with the Jika. Use an extra-wide-gap worm hook and rig it with a beaver-style soft-plastic trailer, a bug-type lure or a creature, rigged Texas-style. Work it around weed lines or rocky bottom. You can also use a basic worm hook. And you can vary the weight. A bass type sinker works fine.
If you want to fish it further into the weeds, consider an elongated weight like a heavier drop shot sinker. It works through the weeds easier. The elongated weight also works for punching through mats. The narrow weight penetrates easier. I've seen elongated weights up to three ounces, but usually don't go that heavy. The lighter elongated weights are also fine for rocks and weed lines. You'll have to select weights for the type of cover you fish most in your area. My beaver-style trailer of choice is the Berkley PowerBait Max Scent Creature Hawg. Berkley has similar-shaped plastics in the regular PowerBait line, too.
The DanLure is a swivel jig. It features an aspirin-shaped head, which makes it more stable in current. It also functions well along weed lines, and also on rock, where I like to slowly crawl it along the bottom.
DanLures are available with a few different hooks: an Eagle Claw Lazer Sharp hook on the basic bait, and the TroKar Re-Volve hook for other options. The TroKar has a bait-holding slice in the shank up by the eye to hold a soft plastic in place. That pretty much covers the fishermen that like live bait, as well as those more inclined to try baits like grubs or a finesse plastic trailer. Head sizes run from 1/16- to 1/2-ounce to cover shallow to deep.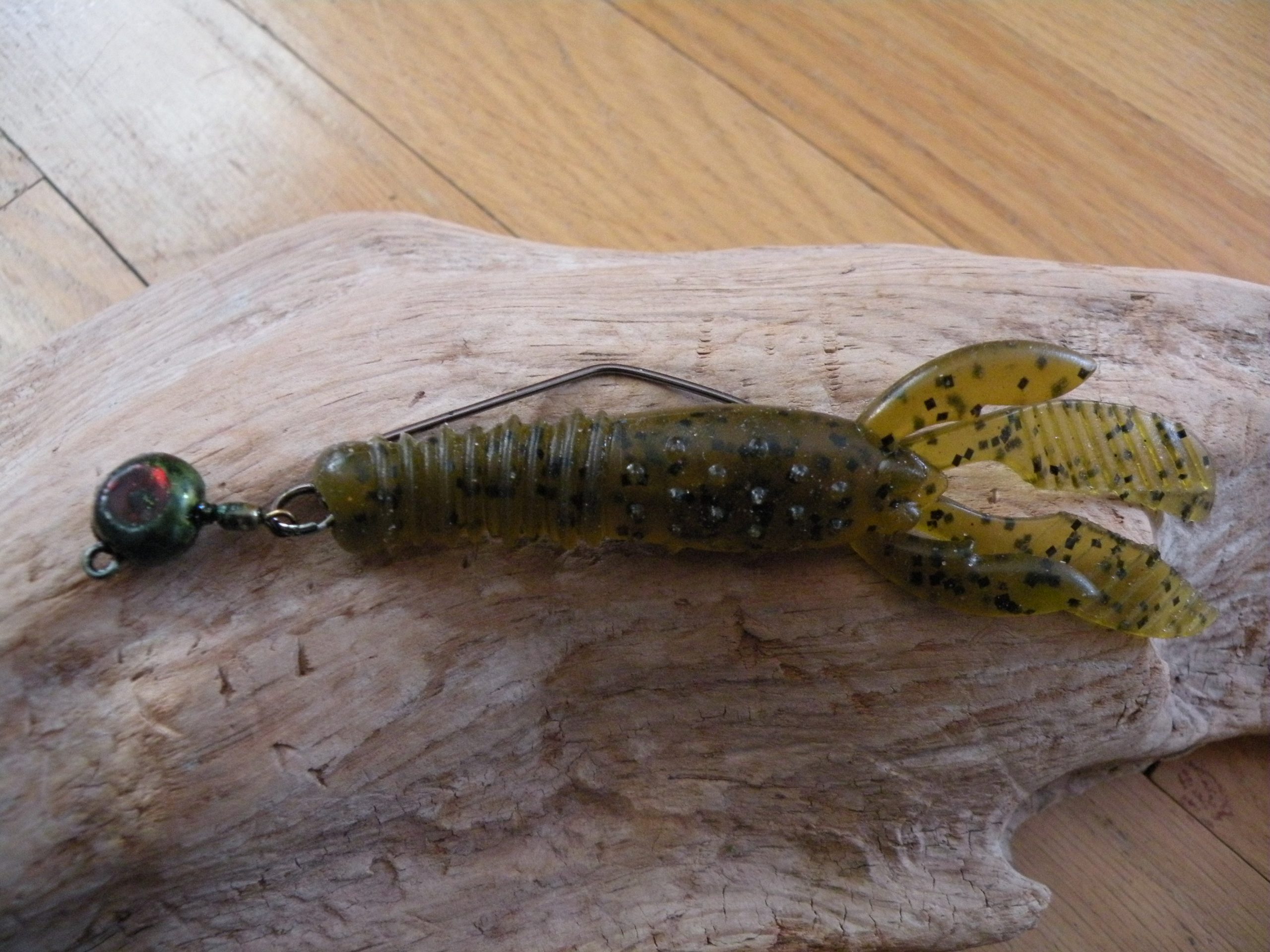 When I first bought some, I thought they might work for the bass in my area. The ones I got just had the gold Lazer Sharp hooks. One thing I did was to experiment with adding a larger hook, similar to what I used on the Jika Rigs. I went to a 3/0 wide gap Z-Bend hook on a larger split ring that attached to the swivel mechanism. It worked fine. I favor the beaver-style plastics which is why I went to a larger hook. Other plastic shapes are also worth a shot. It all depends on your preferred choices and species.
I have fished both baits for largemouths but have used the DanLure more in rivers due to the aspirin head shape. I have been running the heavier regular Swing Jigs that have become popular over the last several years for river smallmouths and will continue to do that. But the DanLures have worked fine in 1/4- and 3/8-ounce heads. However, I've also got some areas where the lighter 1/16- or 1/8-ounce heads will be the weight of choice. I will probably experiment with smaller Z-bend hooks as well as the larger ones on. The DanLures I have come five to a package. DanLure is located at 13458 County Rd 101, Wadena, MN 56482. Email is thedanlure@gmail.com.
I look at both of these lures as fishing tools. So, I'm not about to sit and stare at how realistic they look…because they don't. I'd much rather just keep them in the water, where they belong, and catch more fish.
You can be among the first to get the latest info on where to go, what to use and how to use it!
---

Tom Luba is a freelance outdoor writer living in New London, Wis. He has written about open water fishing for more than 35 years.
All author posts
---