St. Germain, Wisconsin — You've Arrived
How do you know you have arrived in St. Germain? Turns out everyone sees the big picture a little different, but the feeling is the same. It's how you feel connected to the big picture that matters.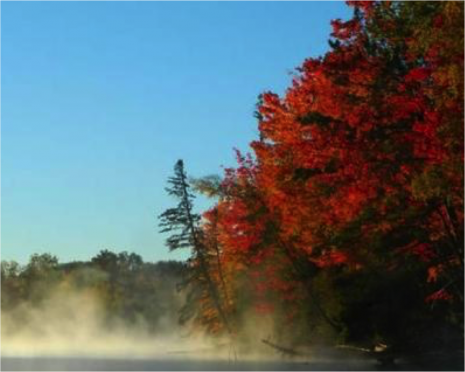 It might be the smell of the towering pines, or the majestic bald eagles that soar over both land and water. A romantic cabin or resort full of families unplugging to enjoy some much needed relaxation. Watching the stars fill the night sky as a roaring campfire crackles around you. You will see your picture in the most unique way, your way. Because some things can't be explained, only experienced. That's when you have arrived in St. Germain. Let us know when you have arrived.
The Catch of a Lifetime
You know you have arrived in St. Germain when you reach that one special spot, that special place you go to smooth out the ripples of the day. With lakes and rivers in abundance, St. Germain is an angler's dream.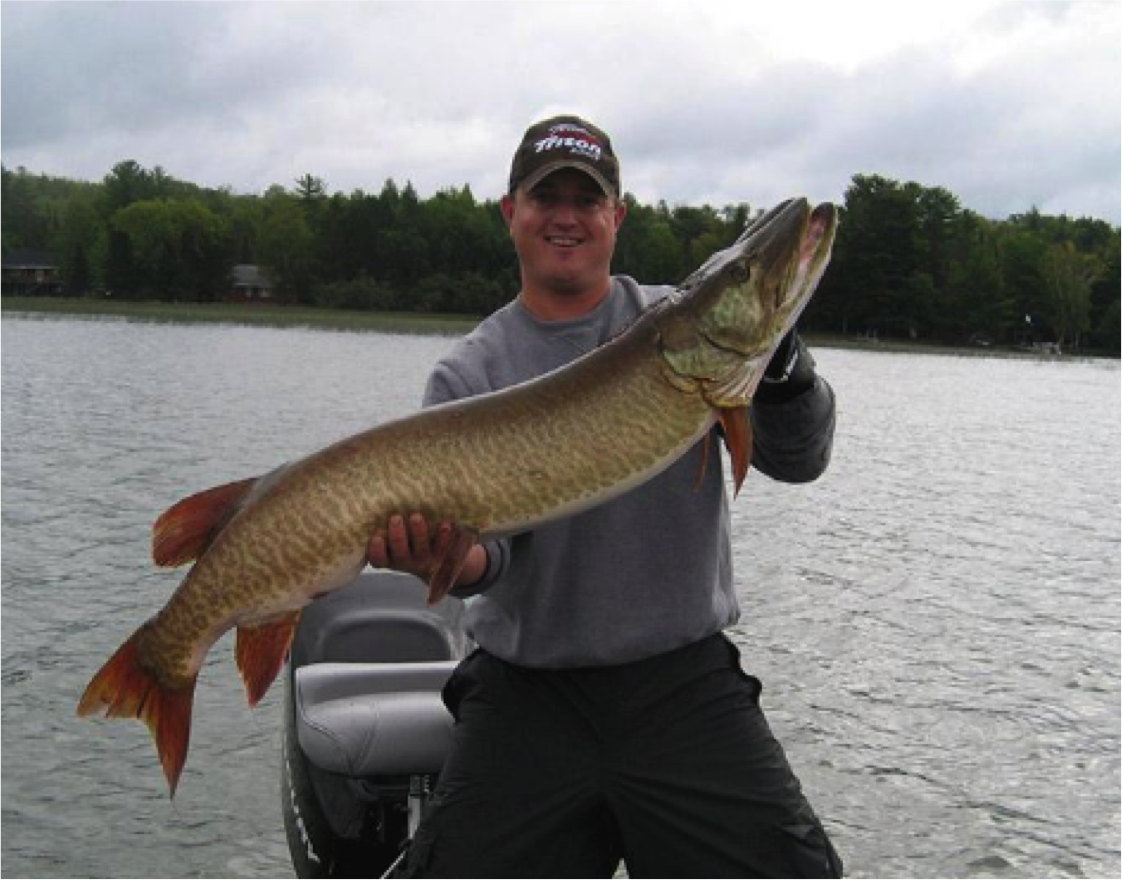 In a town distinguished by water, it's no wonder that heading out on the water is a popular thing to do. Whether enjoying time with family, friends or alone spending time in the boat can be just as rewarding as the fish you catch.
Families have been coming to St. Germain year after year. It's not unusual to see photos line the walls of resorts showing kids from youth to young adult to becoming parents of their own with fish they have caught each year.  Blue Gills to Muskies each one bigger than the last. You know you have arrived when your childhood memories are right before your eyes.
Lake Fishing Tips, Tricks and Techniques
Are you ready to get out on the lake and relax with friends and family? Or are you looking to reel in the catch of a lifetime? Either way, here are some tricks that you might find helpful.
Inlets and Outlets are your Friend: Like humans, fish like specific temperatures and will most likely hand around an area of a lake that they find comfortable. Places where water enters or drains from a lake will usually be cooler and favorable to fish. Bait fish like to hang around these areas, along with the big monster fish that prey on them.
Choose the Right Bait: You can never go wrong with natural freshwater baits such as worms, minnows and leeches. These are an inexpensive alternative when taking younger and novice anglers out for some pan fishing. For artificial lures, try a jig, they can catch just about anything you are looking for. If you are unsure what to use, contact one of the knowledgeable bait stores in St. Germain to help you select the right bait to reel in your catch of the day.
Temperatures on the Rise: The hotter the temperature rises the deeper you will have to go to find your catch. Fish like cooler temperatures and will head to the sanctuary of deeper water.  Early morning and evening the fish will come to more shallow water for food. So the old saying, "Early to Bed, Early to Rise" are words to live by in the dog days of summer.
Find Sunken Treasures:  Look for downed trees, branches and man-made fish habitats to find the fish that like to hide out where they feel safe. Weeds are another great place to find Largemouth Bass and northern pike.
The Answer for Blowing in the Wind:  On days when the wind is a little stronger than you would like, expect the bait fish to get pushed closer to shore to feed. Watch for drift lines and follow them, as they will more than likely lead you to bait fish, which in turn will lead you to your catch of a lifetime.  More on St. Germain Fishing and Available Fishing Guides Here!
The Sound of Silence
You know you have arrived in St. Germain when you can actually describe the sound of silence. We encourage you to enjoy the many beautiful ways to hear the sound of silence.
Biking
St. Germain is home to the Heart of Vilas County, a paved bike/hiking trail covering over 45 miles. This trail runs from St. Germain to Manitowish Waters.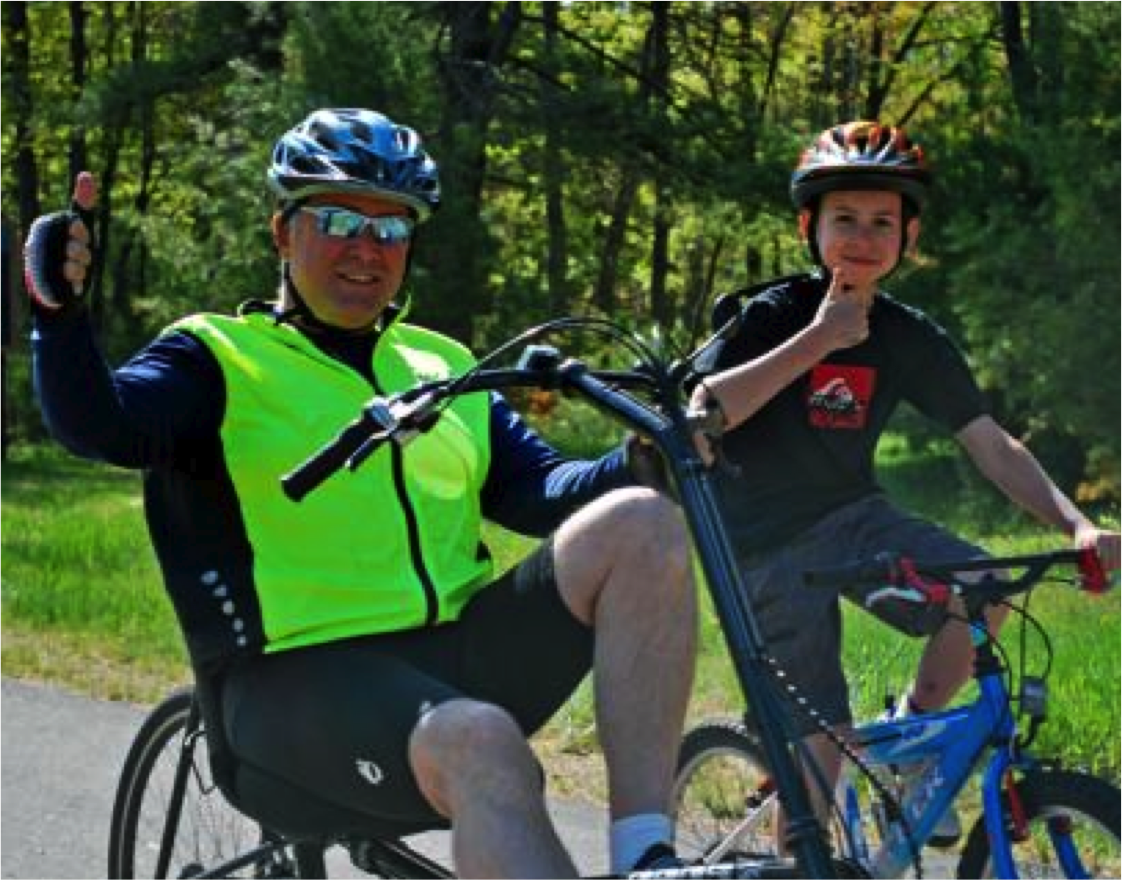 Along the way you will pedal, walk or run, over gently rolling hills, cross over babbling streams, picnic by crystal clear lakes, see wildlife and enjoy nature's beauty.  This is one of the premier biking trails in Northern Wisconsin and you will definitely not want to miss the opportunity to enjoy the trail.
Shannon Lake – One of St. Germain's secret spots, this is a fantastic spot to hop on two-wheels and ride the many different loops. End the ride by relaxing at the non-motorized lake with a picnic or jump in to feel refreshed and relaxed. Info & Trail Map
 St.Germain Fat Bike Trial. Biking is now available in the winter time here in St. Germain! This trail traverses the rolling hills amongst giant pines just north of the Community Park. It is open during the winter season only. The trail can be accessed behind the St. Germain Elementary School and also by parking near the Community Park Pavilion.  The trail is open to both fat biking and snowshoeing.
Hiking
If you prefer to hike on a path only for hikers, St. Germain has many other options available to enjoy the serenity of the woods.
Awassa Preserve and Hiking Trail –  This scenic trail system provides level, shaded trails that meander through a forest of mature oaks, maples and pines. The 230 acre Awassa Trails forest is owned by the Town of St. Germain and open to the public for hiking, cross country skiing and snowshoeing. Hiking loops range from 0.9 to 3.5 miles, and two loops are groomed for skiing and snowshoeing.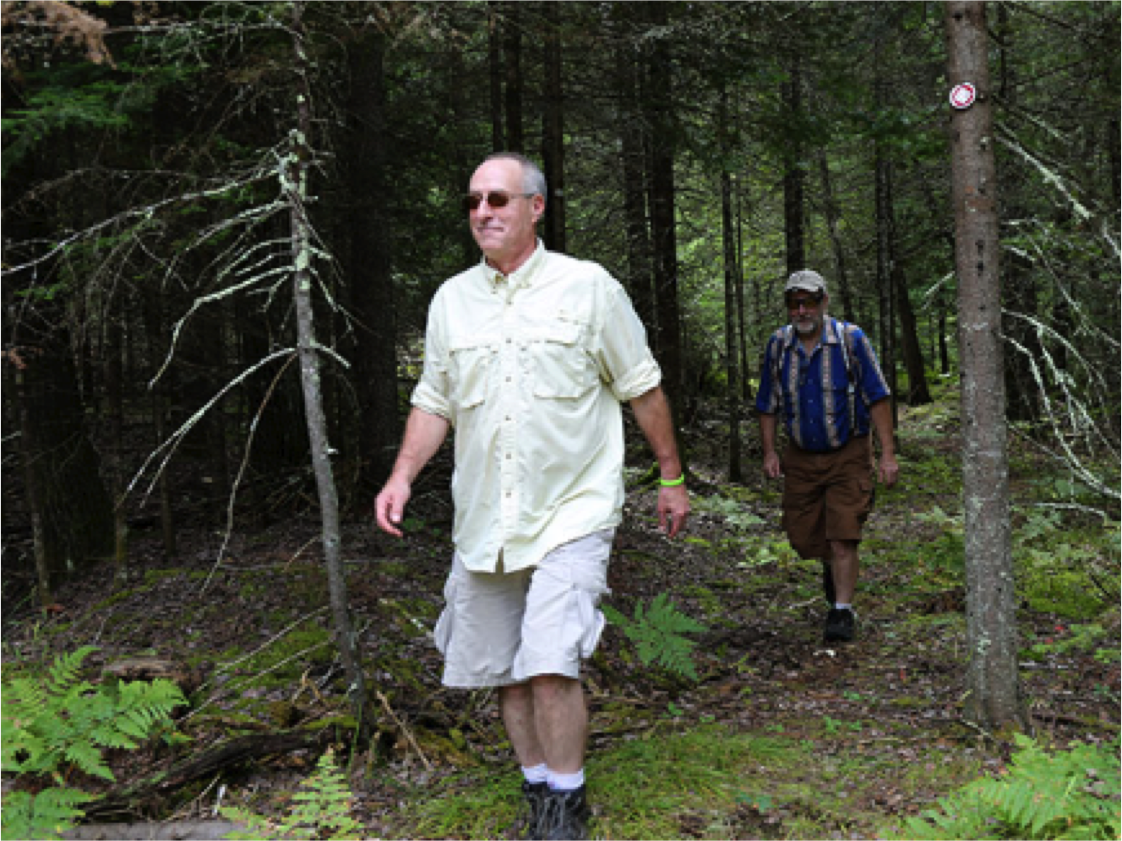 For a quiet woodland experience close to town, this is the perfect trail. You will be in awe at the natural beauty during every season. There are two parking areas for this trail. Your furry friend is welcome if they are on a leash. Info & Trail Map
Fern Ridge Trail – Are you looking for a great relaxing hiking trail? Then this is where you need to be. Take time to reflect in the peaceful ambiance of a secluded forest setting on the ¾ mile loop. Though this trail is shot, the many hills will give your legs a good workout! Park benches are provided along the trail for you to sit back and relax and enjoy the splendor of nature's work.  Bring your four-legged friend along to tire them out with you. Info & Trail Map
Shannon Lake – This sweet spot is great for hiking, snowshoeing or cross country skiing. Trails range from 2.3 to 7 miles long. It is not uncommon to see many different types of wildlife and birds as you enjoy the peaceful trails. Take a book and rest at the lake on a nearby park bench.  The peaceful sound of silence will let you know you have arrived.  More on Biking and Hiking St. Germain!
Paddle Power
Is there really anything better than being on the water in a kayak, canoe or testing your balance on a stand up paddle board?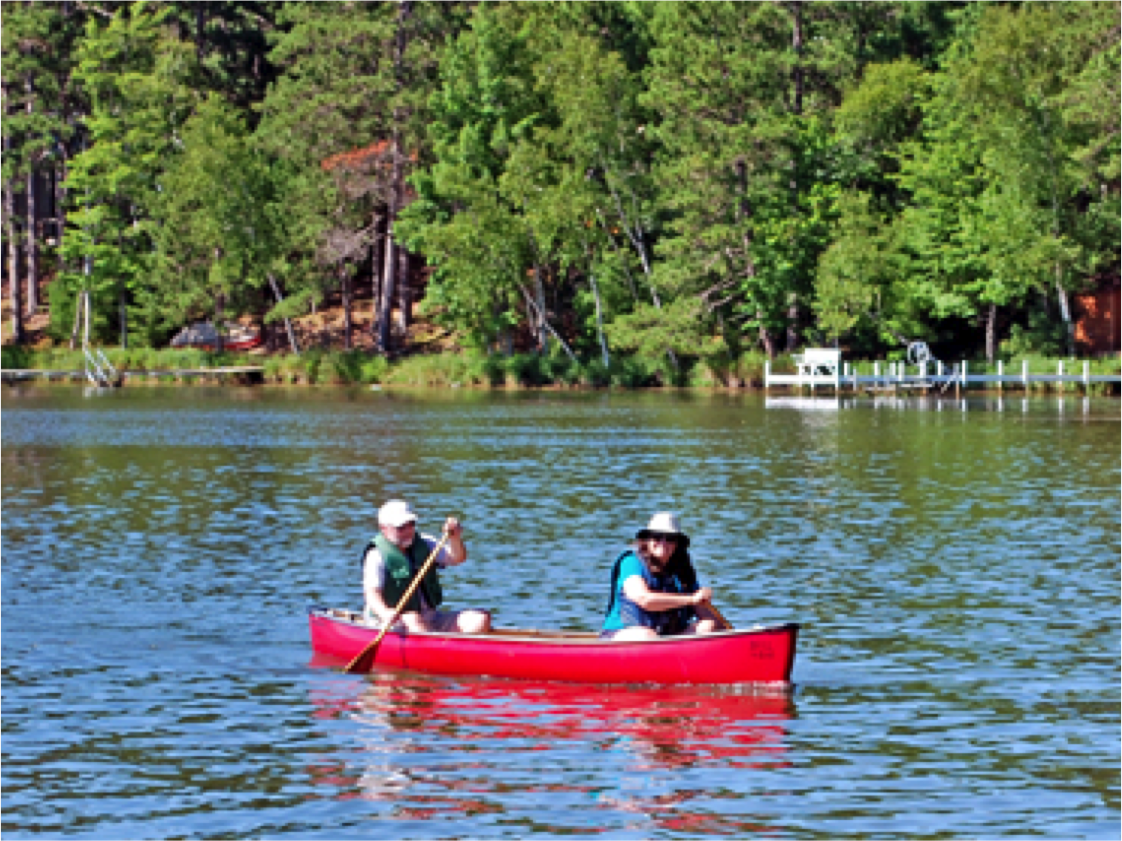 With so many different lakes, rivers and streams in St. Germain there is no doubt you will find a serene place to paddle through some of the clearest waters in the Northwoods.  The only interruptions you will have on your journey will be the abundant water wildlife you will encounter. Just don't forget to look up every once in a while to capture the majestic bald eagle that will sure to be keeping a watchful eye on the water.
Click Here for Paddle Guide, Maps & Rentals
Tee it up
St. Germain is home to a four and a half star golf course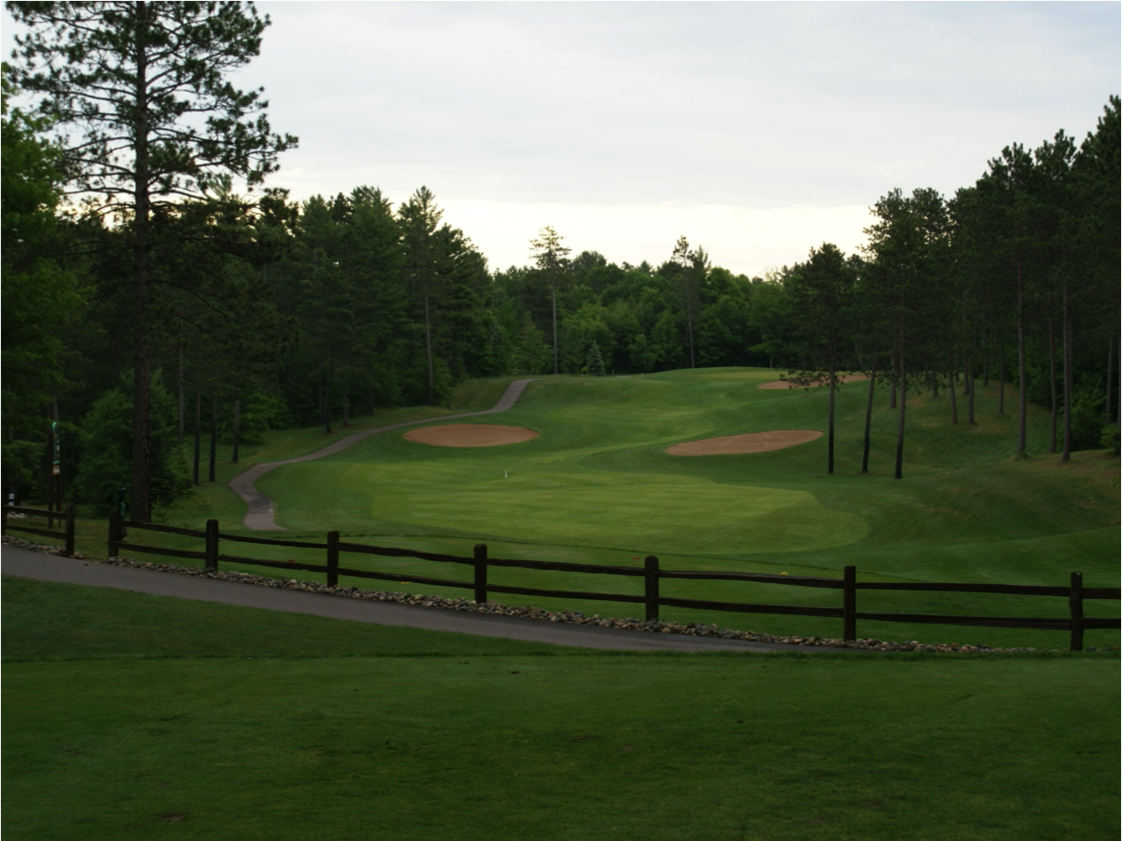 rated by Golf Digest.  This course will challenge the most skilled golfer while also letting those who just want to hit the ball around and have some fun with family and friends.  If your time is limited try one of our amazing par three courses or if you want something entirely different that includes windmills, waterfalls and a general store, St.Germain has two amazing mini-golf courses to test the skills of the most competitive golfer. You know when you have arrived when your putt makes the hole.
Hum to an Engine
ATV-UTV Recreation – After you have enjoyed the sound of silence, you just might find yourself looking for something a little more adventurous.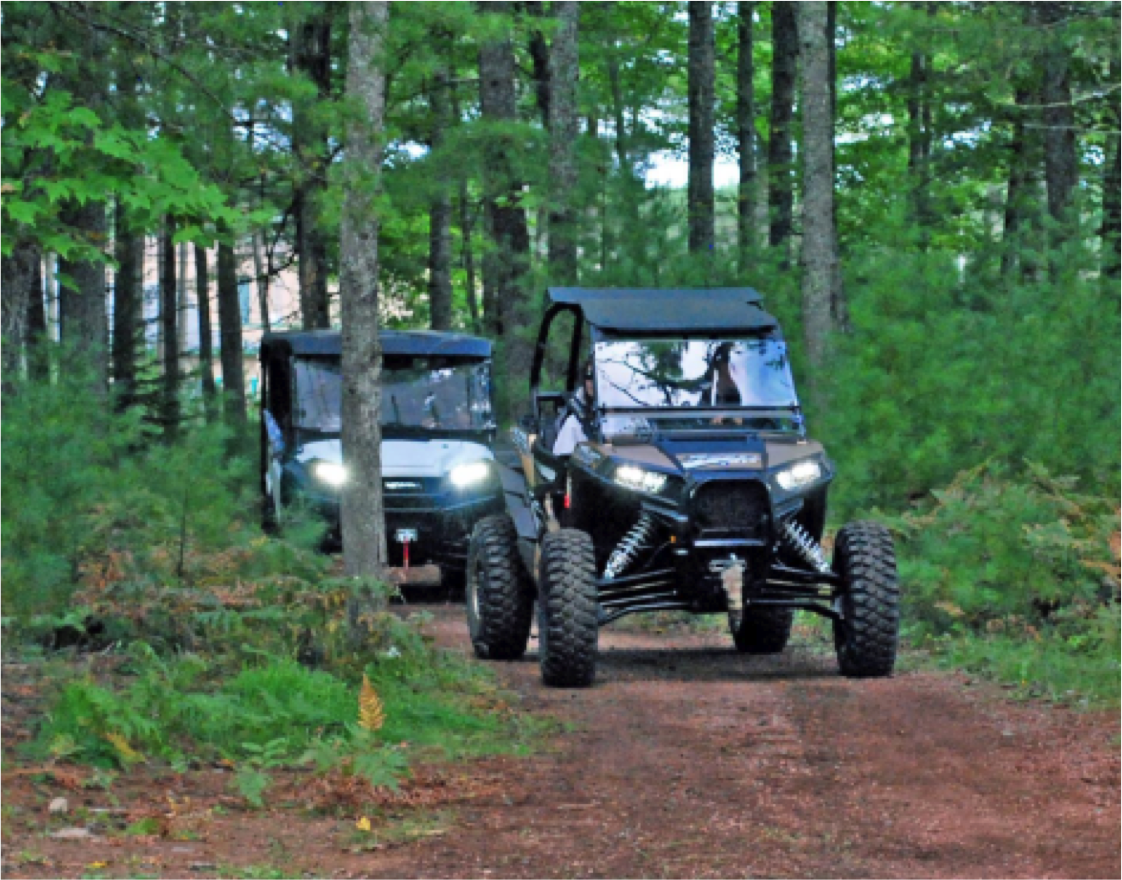 St. Germain is now open to ATV and UTV enthusiasts.  Ride the trails for miles throughout the connecting counties. The St. Germain ATV Club and the Lakeland ATV Club continue to work hard to keep these trails in the best riding conditions for you to enjoy.  Deep in the woods is one of the best ways to see wildlife. Trails are open from May to October.  ATV Trails
Boating – After you enjoy the scenery from the land make sure you also spend time on one of the many different bodies of water that surround St. Germain.   On a sunny day what can beat revving up the motor on a ski boat and slipping into a pair of ski boots?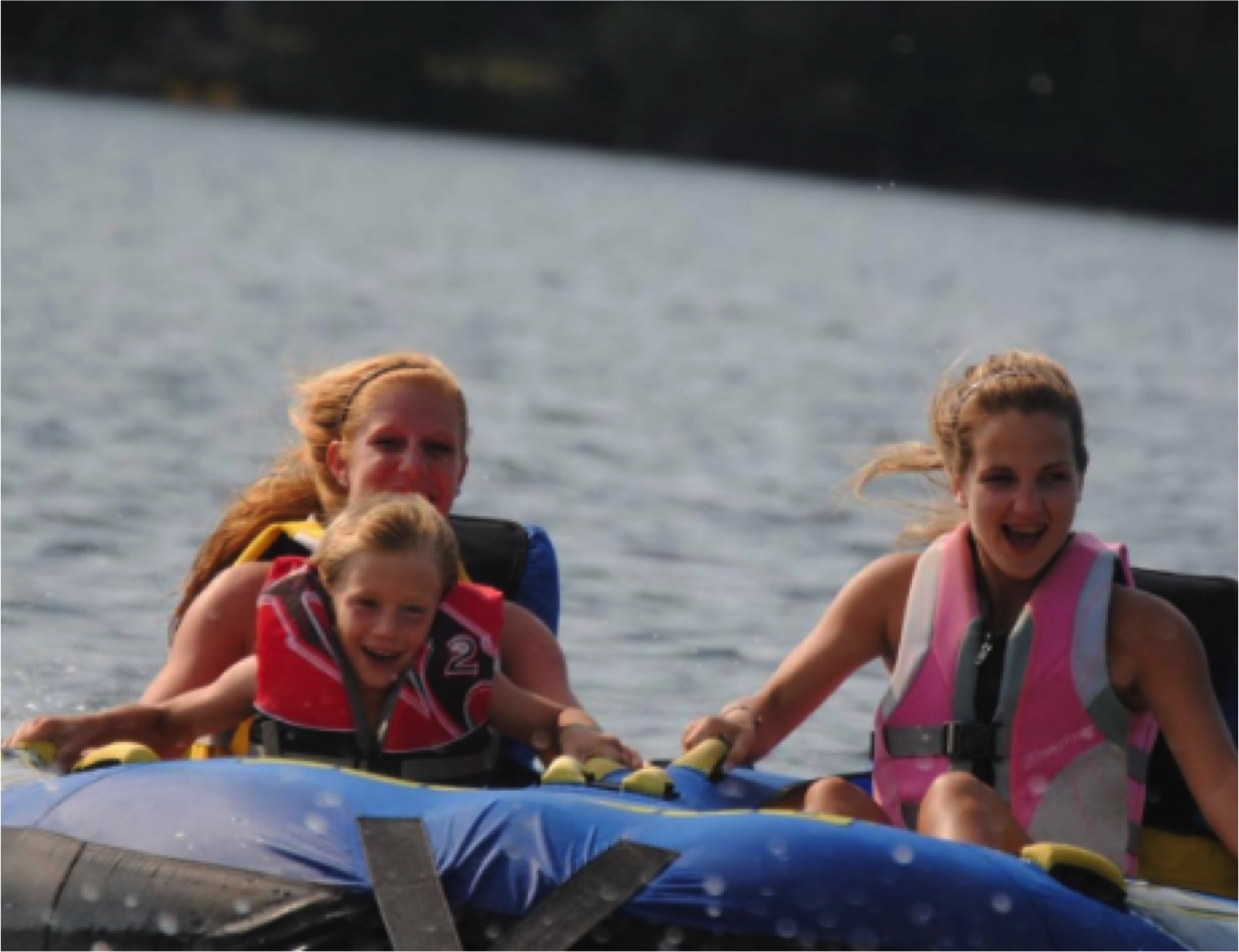 If you would prefer to take a slower ride along the lake what is better than a loading the family on a pontoon boat with a cooler of snacks and refreshments and setting out the day?  You know you have arrived when the water is your destination. Find A Lake
Sight-Seeing
While we know you most likely want to spend your time outside enjoying the lakes and many trails in St. Germain, we also know not every day may cooperate with your plans.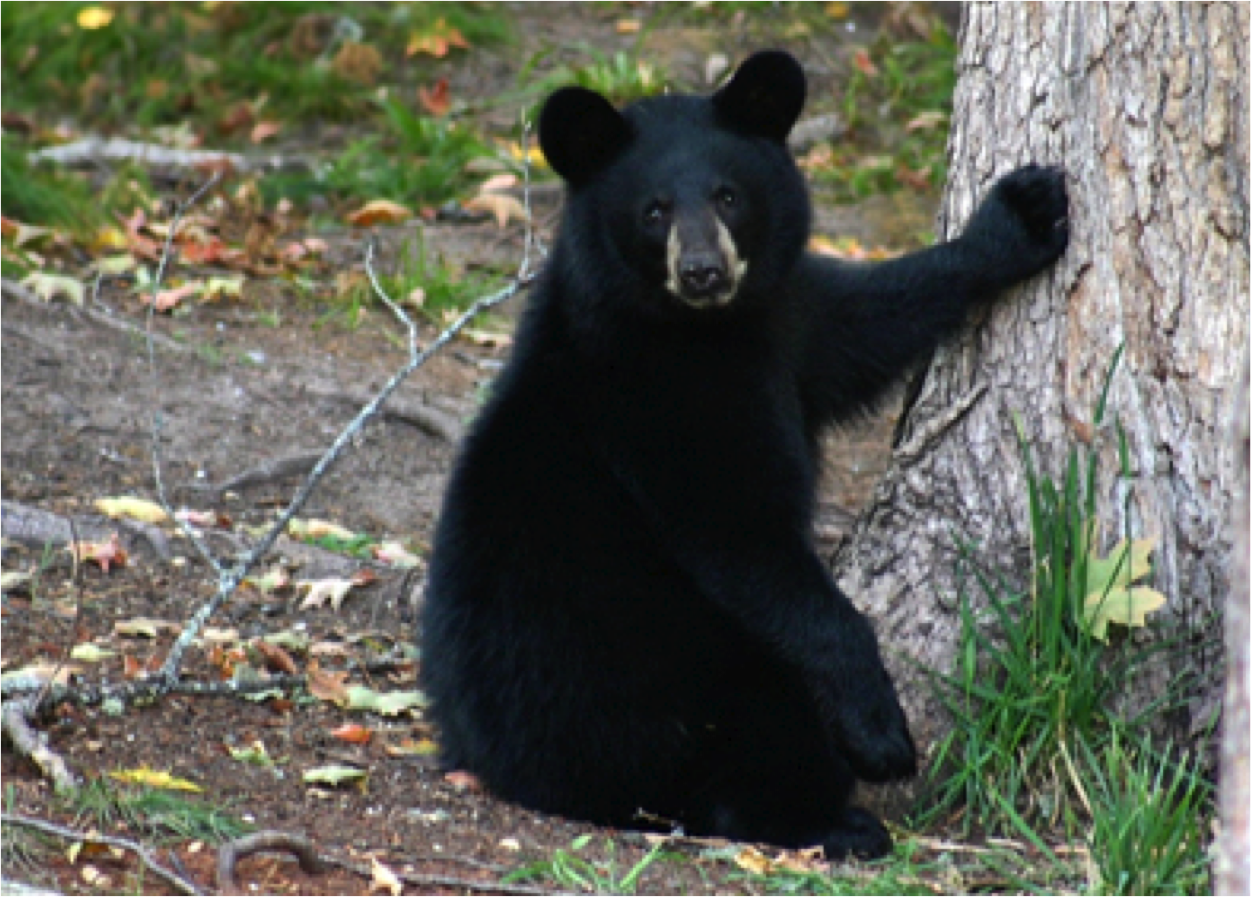 If this happens while you are in town, take the opportunity to explore the many scenic roads that meander through diverse landscapes, including lakes, streams, waterfalls, forests and charming small towns.  Stop by one of the many restaurants and chat with the locals and get even more inside secrets on where you can enjoy your time in St. Germain. You know you have arrived when the locals tell you their special spots.  Scenic Wildlife
Download the 2018 St. Germain Destination Guide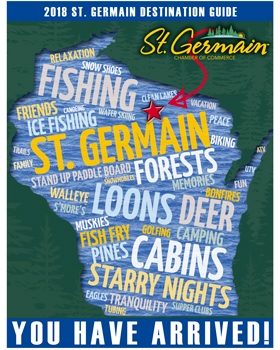 MAKE YOUR PLANS TODAY
Visit  www.St-Germain.com
You can be among the first to get the latest info on where to go, what to use and how to use it!