A MidWest Outdoors 50th Anniversary Legacy Feature: Voyagaire Lodge & Houseboats
Straddling the Minnesota/Ontario boundary waters in northeastern Minnesota, the community of Crane Lake serves as a gateway to the spectacular Northwoods beauty of Voyageur's National Park and the chain of connected waterways that weaves along the northern border. While multi-species fishing is a main draw, this region also offers boating, hiking, wildlife viewing, and much more. For over 50 years, Voyagaire Lodge & Houseboats has served travelers who want to enjoy a relaxing vacation in a remote and beautiful setting.
MidWest Outdoors interviewed Bill Congdon, as his family and he have been multi-generational owners of property and lodges in Crane Lake, and we talked to current owner Jim Janssen, who operates Voyagaire Lodge & Houseboats along with his wife Gretchen, their sons and staff.
MWO: Bill, how did a Minnesota legacy tourism business like Voyagaire get started?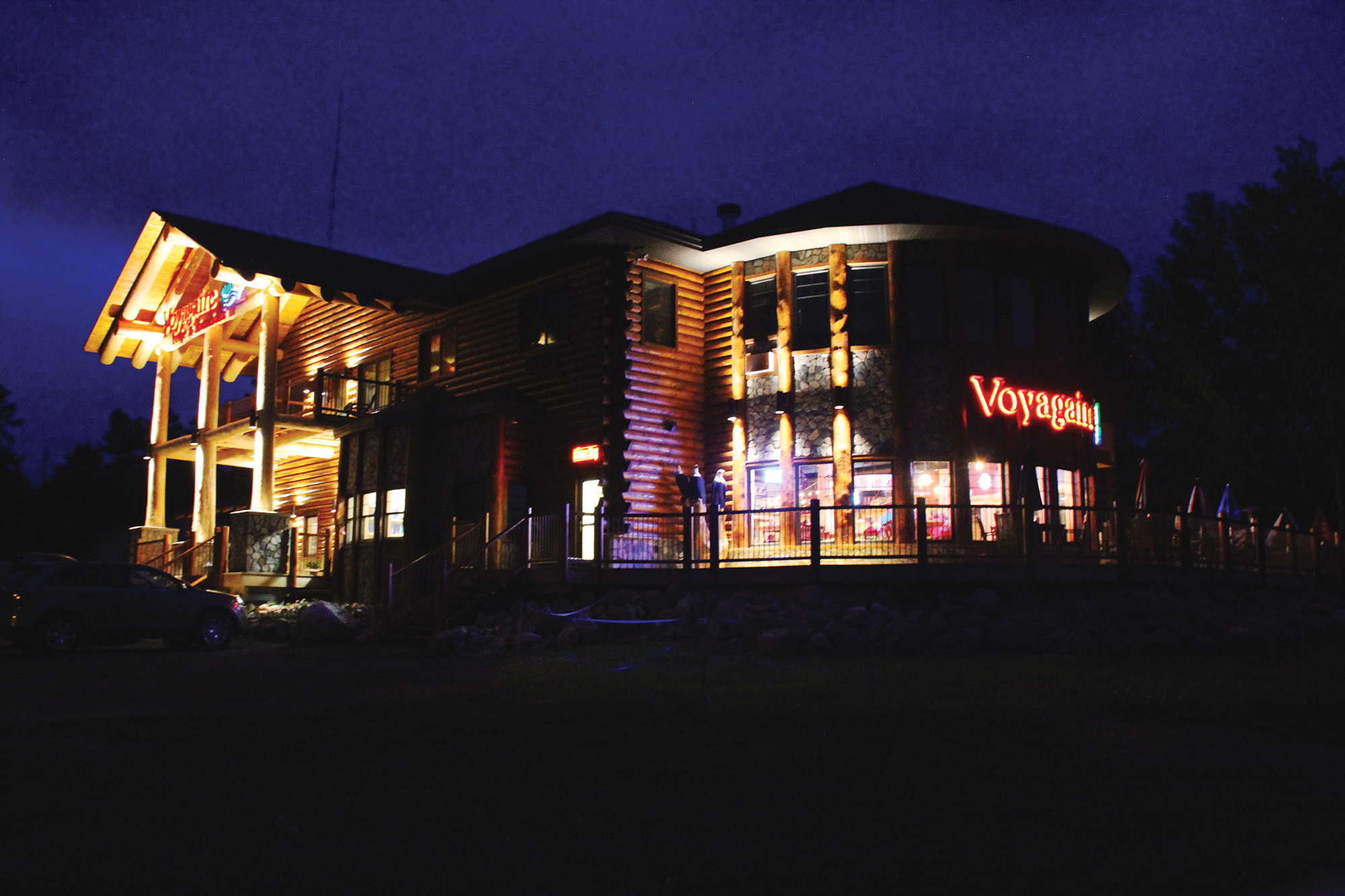 Bill Congdon: The first houseboat was a pontoon that my parents had. They would tow it up from the Twin Cities to Crane Lake, to the resort that my grandparents originally owned (Chase Lodge), and people started asking them, "Can I rent that from you?" My parents saw a business opportunity and invested in three tiny houseboats that they rented out from Chase. It was difficult to make a go of it. In the late '60s, early '70s, Crane Lake was a lot different. There were resorts and cabins all over the place because it wasn't a national park yet, so people had lots of options for places to stay. Eventually, my parents ended up leaving the resort for my brother John and me, and my wife Deena, to maintain.
MWO: Voyageur's National Park was established in 1975. What year did you take over the business?
Congdon: It was 1982. I was 22, John was 20 and Deena was just 18. It was more desirable to have a resort business once the region was established as a national park because as the private cabins and resorts started to disappear, park regulations prevented them from being replaced.
MWO: Was there a tipping point for the expansion of the business?
Congdon: During the 1980s, we ran the old lodge and rented houseboats to earn a summer living, but we all needed full-time jobs during winter to make ends meet. We had been slowly constructing a new lodge to replace the run-down original building. The tipping point happened when the snowmobile trail access was cut right through our property, and we opened the new property in 1987. Snowmobiling was huge, and the new lodge became a winter destination and we had year-round income. For a while, the houseboats actually became somewhat of an afterthought. The winter business was just that good.
MWO: Even today, the latest incarnation of Voyagaire Lodge & Houseboats is a significant hub for winter sports enthusiasts—and a major houseboat operation. How did you increase summer business?
Congdon: I was at the Chicago Sports Show and met a houseboat operator from Lake of the Ozarks who had beautiful Sunseeker boats—much nicer than what we had at the time. It got my wheels turning about adding more boats to our fleet. Eventually, I tracked down a Canadian banker who was invested in houseboat rentals but wanted to divest the business. This gentleman expressed concern that the fleet was "at an extremely remote location in the middle of nowhere." He lived in Toronto. I asked him where this remote location was. He said, "Have you ever heard of Kenora, Ontario?"
MWO: On Lake of the Woods—just a few hours' drive from Crane Lake.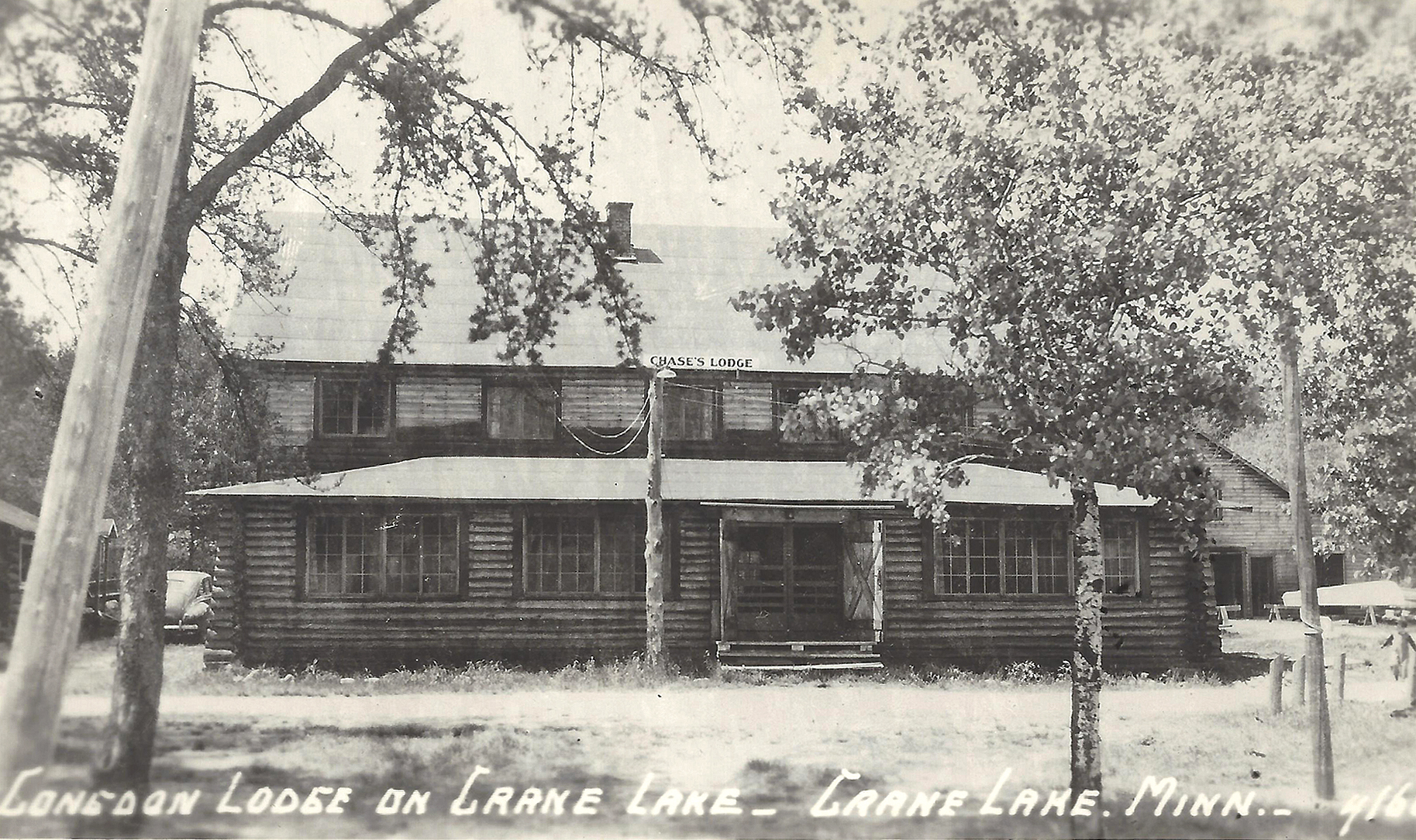 Congdon: Exactly! [laughing] I said, "Yeah, you're right. That is really hard to get to, but I'm still pretty interested!" It was a perfect opportunity. These houseboats were the Sport Cruiser models, and we built a custom trailer to haul six of them over from Lake of the Woods as fast as we could. Back in Crane Lake, we now had a fleet of 10 boats booked solid by guests wanting to experience Voyageur's National Park.
MWO: How did the business grow from there?
Congdon: One of the Kenora Sport Cruiser owners called me in 1991. Coincidentally, he also had invested in the Lake of the Ozarks business I'd seen at the Chicago Show with the Sunseeker boats. He let me know this operation was going out of business and he was having a fire sale on those beautiful Sunseekers. We did some juggling with our bank and started hauling houseboats in January and didn't stop until July. Thirty-five boats!
MWO: Jim, you and your wife Gretchen purchased the business from the Congdons in 2002. Pick up the story from there. How did you fall in love with northern Minnesota?
Jim Janssen: I'm from Indiana originally and Gretchen is from western New York, but we visited northern Minnesota during family vacations for many years. In 1994, we bought a lodge on Lake Kabetogama (near Crane Lake) that we ran until transitioning to Voyagaire. On "Kab," both Gretchen and I needed to maintain full-time jobs in addition to running that resort; we both wanted a full-time resort business. We've raised our three sons here while running Voyagaire Lodge & Houseboats.
MWO: The boys are involved with the business as well, right?
Janssen: The boys are very valued employees. Our twins study at UW-La Crosse and we have a sophomore in high school. They started working on the docks when they were just 5, pitching in wherever they could. They had a buddy who made $100 in tips the first summer he worked at the resort next door and they wanted to emulate that. We drew up a contract in crayon for them [laughs] stating they'd earn $100 a year each summer until age 16. Around age 10 or 11, they realized that wasn't such a good deal!
MWO: You've put your lifeblood back into the business for the past 16 years you've owned it.
Janssen: Well, the old lodge was great, but it had served its purpose. We demolished it and constructed an entirely new facility during the winter of 2012. It took 236 days, and the result is a 23,000-square-foot lodge with all the modern amenities. The bar is a centerpiece and seats 55 people; the dining room can seat 110 guests. We have 14 guest rooms upstairs including three suites with kitchenettes, and multi-room accommodations. A lot of houseboat vacationers these days are family groups.
MWO: Talk about upgrades to the fleet of houseboats in recent years.
Janssen: We have sleek and modern Three Buoys houseboats, plus we are always refurbishing older boats in the fleet with wholesale remodeling jobs. We completely rebuild from the hull up and install all-new cabinets, carpets and furniture. Above the waterline, a remodeled boat is "new." We have 34 boats in the fleet, ranging from 36 to 60 feet, with varying levels of amenities. The luxury boats have hot tubs on the roof. All the boats have hot and cold running water, refrigeration, gas grills, water slides, all the cookware and utensils, coffeemakers, microwaves and stoves.
MWO: What does a houseboat experience on Crane Lake offer prospective guests?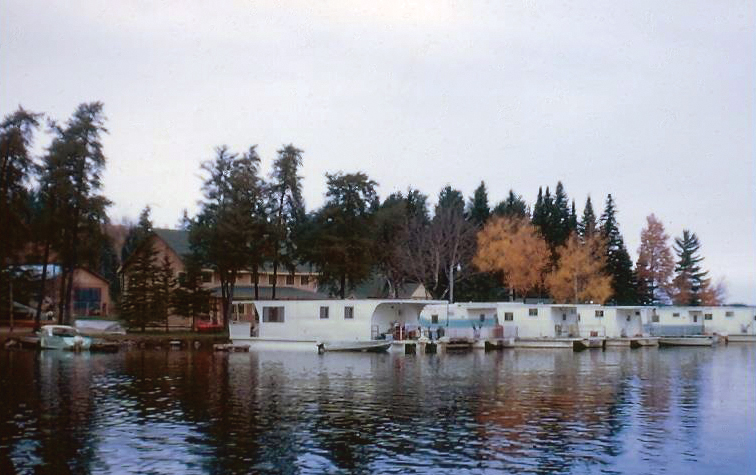 Janssen: One of the biggest advantages is enjoying the pristine wilderness of Voyageur's National Park. At night, there are no city lights nearby so it's just you and the stars. While the Crane Lake Chain is an interconnected waterway like a river system, the glaciers originally cut the topography. Because it's mostly undeveloped you always have that "remote" feeling when you're boating in the park. The chance to "unplug" with family is really big these days.
MWO: How's the fishing on the Crane Lake Chain these days?
Janssen: Since the slot limit on walleyes was instituted in the 1990s, fishing has improved every year. The system kicks out everything from eater-sized walleyes up to trophies. Our smallmouth bass fishery is outstanding. The lakes offer northern pike, crappies, largemouths, and even our muskie fishery is growing. With a houseboat, your cabin comes with you up the lake to explore the great fishing and spectacular scenery.
You can be among the first to get the latest info on where to go, what to use and how to use it!
---
We believe being outdoors is good. With more than 1,000 articles each year, MidWest Outdoors magazine is all about sharing outdoor experiences with you—where to go, what to use and how to use it… whether you're close to home or on that trip of a lifetime.
All author posts
---