MidWest Outdoors is all about Midwest fishing and Midwest hunting: where to go, what to use and how to use it! With thousands (yes, thousands!) of outdoor articles and video posts, MidWestOutdoors.com offers it all: fishing tips, hunting tips, marked fishing maps, nature notes, recipes, gear reviews, industry news, a calendar of events, vacation-planning ideas, seasonal patterns and trends, safety and instruction, contests, and much, much more. MidWest Outdoors is helping you enjoy the outdoors.
MidWest Outdoors TV is broadcast every week, 52 weeks a year, and is available on more than two dozen TV stations throughout the upper Midwest. The award-winning MWO TV has a variety of where-to, how-to information each and every week. Click here to check the stations and times in your area.
Six Fish Species at Slippery Winds Wilderness Resort in Ontario with Roger Cormier
Now in our 50th year, MidWest Outdoors magazine is published 12 times a year and has more than 100 monthly fishing articles, hunting articles and a whole lot more (subscribe here). You can also receive a free twice-a-month MWO e-newsletter that gives you up-to-date coverage on today's hottest tips, techniques and topics.
Spring Spinner Fishing for Crappies Fishermen are creatures of habit. Catching crappies for decades on a simple tube jig or […]
Like an old turntable and a scratchy record that keeps skipping back to the same music lyrics over and over […]
Spring bass fishing has always been challenging, engaging, and exciting for myself and guests in northern Wisconsin throughout the years. […]
On one of my first fishing outings last spring I located a massive school of pre-spawn largemouths and smallmouths holding […]
MidWest Outdoors podcasts offer in-depth interviews with the biggest names in fishing and hunting. These 30- to 60-minute interviews are great for downloading while on the road or anywhere you carry your mobile device. Also available on iTunes, Stitcher and iHeartRadio.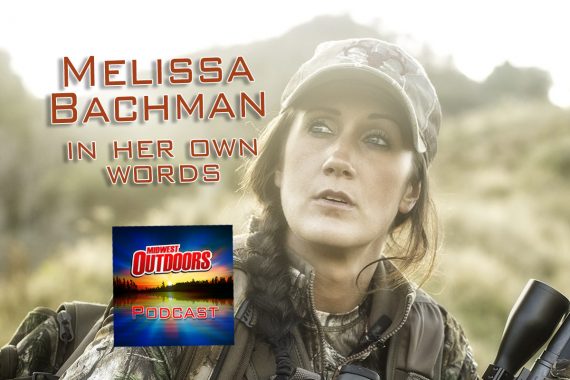 Download this episode Melissa Bachman is the first woman ever to appear on the cover of MidWest Outdoors magazine. Her […]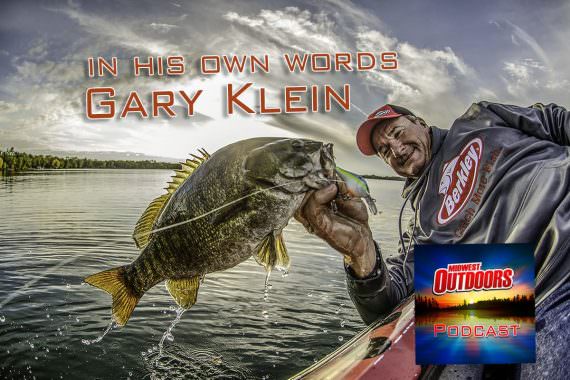 Download this episode Gary Klein Bass Pro: MWO Interview Gary in his own words In the early days of modern […]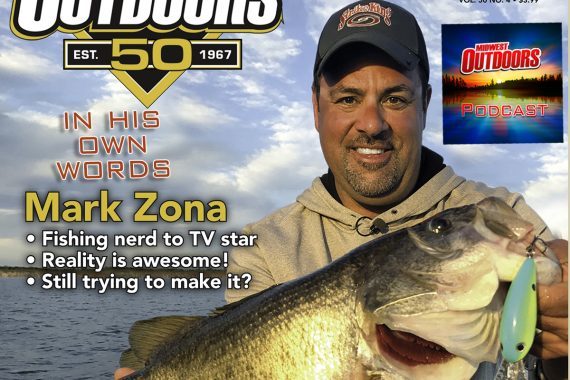 Interview with Mark Zona Bass Fishing Celebrity! Here comes the Slaunch himself, in his own words He's a funny guy, […]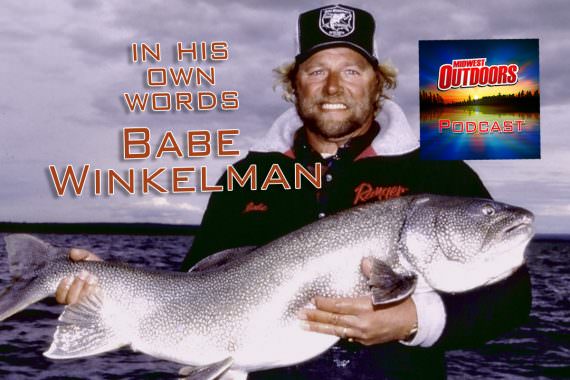 Download this episode On today's show, we wade waters and words as raw as any you're likely to come across. […]
Remington Bankruptcy News Remington Outdoor Company has announced in a press release that the firearms conglomerate has been exonerated from chapter 11 […]
Angling and boating enthusiasts should be pleased with U.S. Department of Interior Secretary Ryan Zinke's comments when he addressed the […]
Friday April 20th, 2018 at the Falls Ball room 15879 MN Hwy 27 Little Falls, Minnesota Doors Open 5:00 pm  […]
Ice fishing on the lake doing well. Reefs near Arnesen's and Long Point producing some nice keepers. Some big walleyes […]
IN THE CURRENT ISSUE OF MIDWEST OUTDOORS…
Each issue of MidWest Outdoors magazine contains more than 100 Midwest fishing articles and hunting articles from top Midwest fishing pros and hunting experts. Here are just a few of the highlights that you will find covered in the May issue:
An interview with Dick Grzywinski— Fish and game stand no chance
Put crappies in the pan
Tackle the trifecta: turkeys, morels, fish
Double-trouble rigging deadly on trout
Are you ready for survival fishing?
Crashing cranks catch tough-bite muskies
Find warm water for bass right now
Devils Lake marked lake map
Also… Joe Bucher on offshore cold water spinnerbaiting, Brian Brosdahl on jigging up early-season walleyes, Gary Parsons on new honey holes on old favorites, little lakes big rewards, float tubes for quietly catching more fish…and much, much more!
NEXT MONTH IN MIDWEST OUTDOORS MAGAZINE…
An interview with Dan Sura— The life and times, lures and lines of Dan Sura
Bro on tracking June walleyes
How to read lake maps
Details let you pattern crappies
Drop-shot tips for deep-water bass
Tackle up for tough summer catfish
Chippewa Flowage marked lake map
…don't miss it!