MidWest Outdoors is all about Midwest fishing and Midwest hunting: where to go, what to use and how to use it! With thousands (yes, thousands!) of outdoor articles and video posts, MidWestOutdoors.com offers it all: fishing tips, hunting tips, marked fishing maps, nature notes, recipes, gear reviews, industry news, a calendar of events, vacation-planning ideas, seasonal patterns and trends, safety and instruction, contests, and much, much more. MidWest Outdoors is helping you enjoy the outdoors.
MidWest Outdoors TV is broadcast every week, 52 weeks a year, and is available on more than two dozen TV stations throughout the upper Midwest. The award-winning MWO TV has a variety of where-to, how-to information each and every week. Click here to check the stations and times in your area.
Looking to the future at the 2017 Tomorrows Anglers Kids Fishing Tournament.
Now in our 50th year, MidWest Outdoors magazine is published 12 times a year and has more than 100 monthly fishing articles, hunting articles and a whole lot more (subscribe here). You can also receive a free twice-a-month MWO e-newsletter that gives you up-to-date coverage on today's hottest tips, techniques and topics.
Retrieve fundamentals for sinking walleye baits Sinking baits like jigs, swimbaits and blade baits are reliable walleye catchers and work […]
According to Bassmaster Magazine, Lake Mille Lacs is rated No. 1 in the nation for smallmouth bass. No better time […]
Spring Spinner Fishing for Crappies Fishermen are creatures of habit. Catching crappies for decades on a simple tube jig or […]
Like an old turntable and a scratchy record that keeps skipping back to the same music lyrics over and over […]
MidWest Outdoors podcasts offer in-depth interviews with the biggest names in fishing and hunting. These 30- to 60-minute interviews are great for downloading while on the road or anywhere you carry your mobile device. Also available on iTunes, Stitcher and iHeartRadio.
Download this episode Who doesn't want to fish for a living? Dan Sura did and is one of the rare […]
Download this episode Freshwater Fishing Hall of Fame Member: Dick Grzywinski 'the Griz' in his own words We love characters […]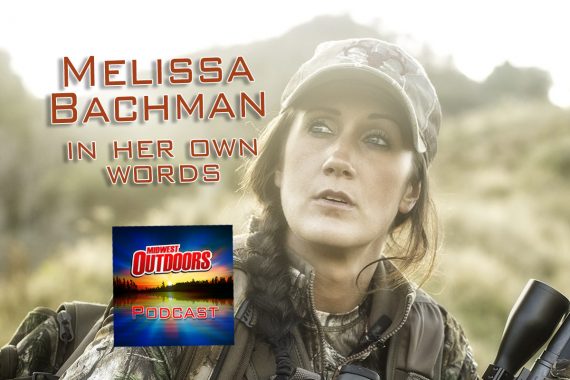 Download this episode Melissa Bachman is the first woman ever to appear on the cover of MidWest Outdoors magazine. Her […]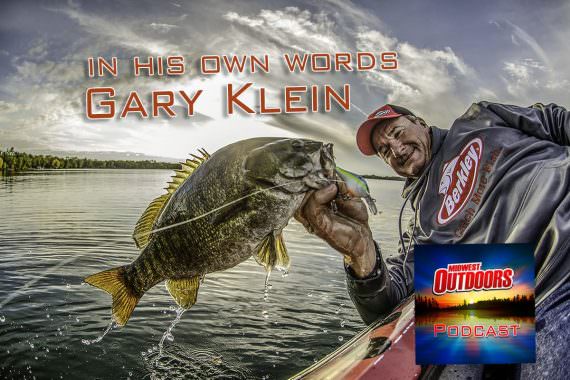 Download this episode Gary Klein Bass Pro: MWO Interview Gary in his own words In the early days of modern […]
The Big Bass Bonanza returns June 29-July 1 Arkansas guarantees $100,000 in prizes for fishermen who enter the state's largest […]
Angling and boating enthusiasts should be pleased with U.S. Department of Interior Secretary Ryan Zinke's comments when he addressed the […]
Friday April 20th, 2018 at the Falls Ball room 15879 MN Hwy 27 Little Falls, Minnesota Doors Open 5:00 pm  […]
Kenora ONTARIO Hunting and Fishing business for sale with large year-round home, $225,000 USD. Pictures available. Also booking for 2018 – […]
IN THE CURRENT ISSUE OF MIDWEST OUTDOORS…
Each issue of MidWest Outdoors magazine contains more than 100 Midwest fishing articles and hunting articles from top Midwest fishing pros and hunting experts. Here are just a few of the highlights that you will find covered in the July issue:
An interview with Jason Mitchell— Kid hooks himself on fishing, lands career
Slack-line slab baits for giant muskies
Fat, under-fished abyss smallies
Lighten up! Fun hooks kids on fishing
Rediscover the split-shot worm
Find summer crappies!
Lake of the Woods marked lake map
Also… Takasaki on spot-and-stalk smallmouths in the shallows, Joe Henry on Rainy River summer sturgeon, L.P. Brezny on best long range ARs, trolling patterns for midsummer weed walleyes, archery gear review …and much, much more!
NEXT MONTH IN MIDWEST OUTDOORS MAGAZINE…
An interview with Gary Gehrman— Is he the best angler you've never heard of?
Gapen teaches catfish on a fly
Magnum baits take big bass now
Exclusive: Mull's level-fall lure
Spoonplugging is alive an well (do you know what it is?)
Turtle-Flambeau Flowage marked lake map
…don't miss it!