MidWest Outdoors is all about Midwest fishing and Midwest hunting: where to go, what to use and how to use it! With thousands (yes, thousands!) of outdoor articles and video posts, MidWestOutdoors.com offers it all: fishing tips, hunting tips, marked fishing maps, nature notes, recipes, gear reviews, industry news, a calendar of events, vacation-planning ideas, seasonal patterns and trends, safety and instruction, contests, and much, much more. MidWest Outdoors is helping you enjoy the outdoors.
MidWest Outdoors TV is broadcast every week, 52 weeks a year, and is available on more than two dozen TV stations throughout the upper Midwest. The award-winning MWO TV has a variety of where-to, how-to information each and every week. Click here to check the stations and times in your area.
Multi Species Action from Slippery Winds Wilderness Lodge in Ontario with Roger Cormier
Wisconsin River Mixed Bag with Acme Tackle, Matt Bichanich, and Brett Jolly.
Bass Action with the Abu Garcia Crew of Larry Tankersley and Larry Ladowski on El Salto in Mexico.
Now in our 50th year, MidWest Outdoors magazine is published 12 times a year and has more than 100 monthly fishing articles, hunting articles and a whole lot more (subscribe here). You can also receive a free twice-a-month MWO e-newsletter that gives you up-to-date coverage on today's hottest tips, techniques and topics.
From his base in Hayward, Wis., fishing pro Pete Maina has been guiding people for muskies for almost three decades […]
MidWest Outdoors podcasts offer in-depth interviews with the biggest names in fishing and hunting. These 30- to 60-minute interviews are great for downloading while on the road or anywhere you carry your mobile device. Also available on iTunes, Stitcher and iHeartRadio.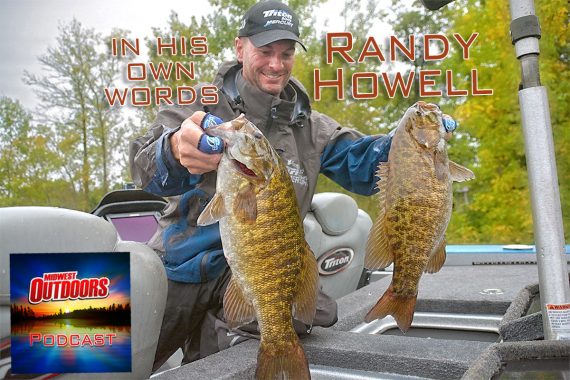 Randy Howell in his own words Randy Howell started as an 18-year-old budding professional fisherman, what must go through your […]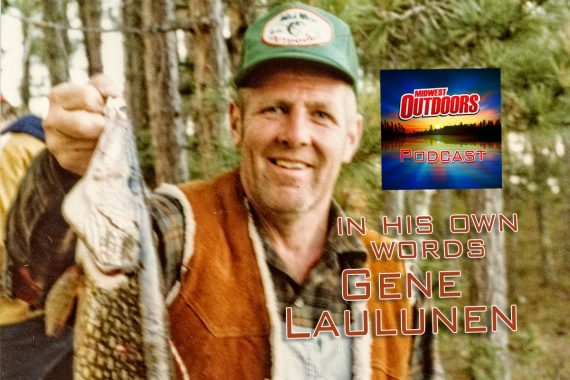 Download this episode Fifty years ago, no one would have guessed that a high school track coach and a first […]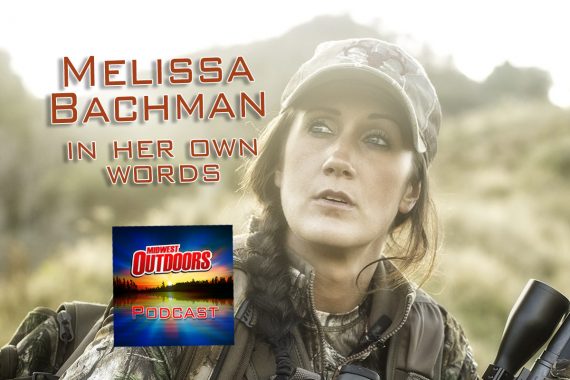 Download this episode Melissa Bachman is the first woman ever to appear on the cover of MidWest Outdoors magazine. Her […]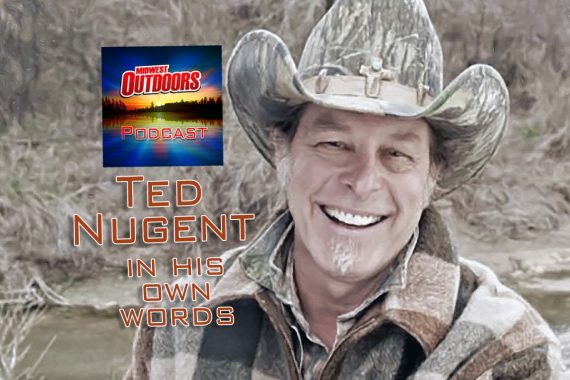 Download this episodeWhen it comes to preserving America's hunting tradition and the right for individuals to own firearms, nothing is […]
Friday April 20th, 2018 at the Falls Ball room 15879 MN Hwy 27 Little Falls, Minnesota Doors Open 5:00 pm  […]
Ice fishing on the lake doing well. Reefs near Arnesen's and Long Point producing some nice keepers. Some big walleyes […]
Kenora ONTARIO Hunting and Fishing business for sale with large year-round home, $225,000 USD. Pictures available. Also booking for 2018 – […]
Northern Michigan Executive Log Cabin/Hunting Property. 640 acres. 2 trout streams. Sauna, timber frame building, storage barn, root cellar, 5 food […]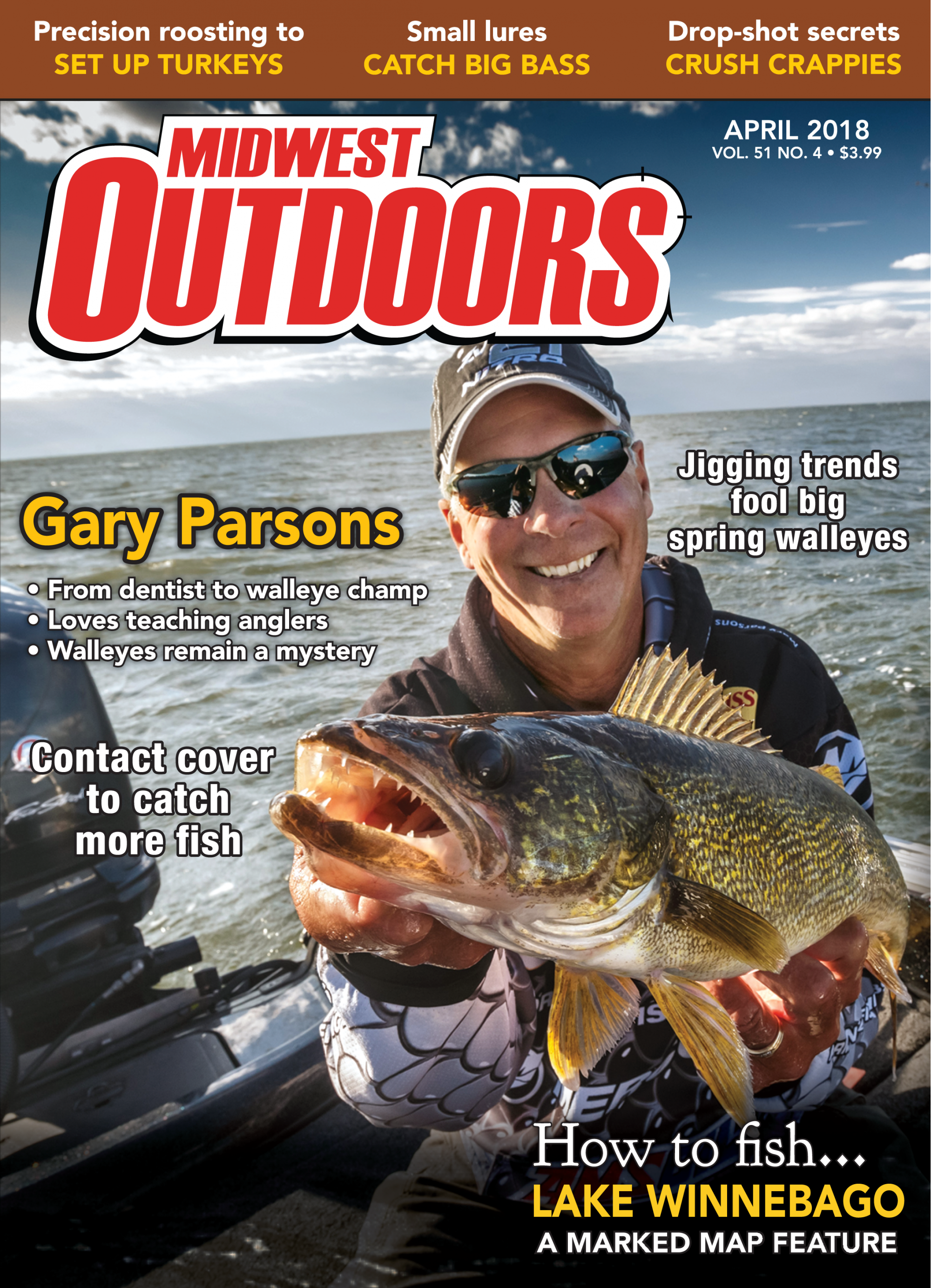 IN THE CURRENT ISSUE OF MIDWEST OUTDOORS…
Each issue of MidWest Outdoors magazine contains more than 100 Midwest fishing articles and hunting articles from top Midwest fishing pros and hunting experts. Here are just a few of the highlights that you will find covered in the April issue:
An interview with Gary Parsons— From dentist to walleye champ
Precision roosting to set up turkeys
Small lures catch big bass
Drop-shot secrets crush crappies
Jigging trends fool big spring walleyes
Contact cover to catch more fish
Lake Winnebago marked lake map
Also… Tim Mead on gamefish in the greens, Brad Durick on choosing the right catfish rod, Cory Yarmuth on spring walleyes on Lake Erie, an easy cure for spring fever, training wheels for new anglers…and much, much more!
NEXT MONTH IN MIDWEST OUTDOORS MAGAZINE…
An interview with Dick Grzywinski—Fish and game stand no chance
Put crappies in the pan
Tackle the trifecta: turkeys, morels, fish
Double-trouble rigging deadly on trout
Are you ready for survival fishing?
Crashing cranks catch tough-bite muskies
Find warm water for bass right now
Devils Lake marked lake map
…don't miss it!