Saskatchewan Resort For Sale
In 1986, Harold & Maryanne Breault began work on what would eventually become a lifetime achievement. Today, Canoe Lake West Resort, located at Canoe Lake, SK, is a developed and ongoing project, now available for sale via online auction at www.McDougallAuction.com until July 19.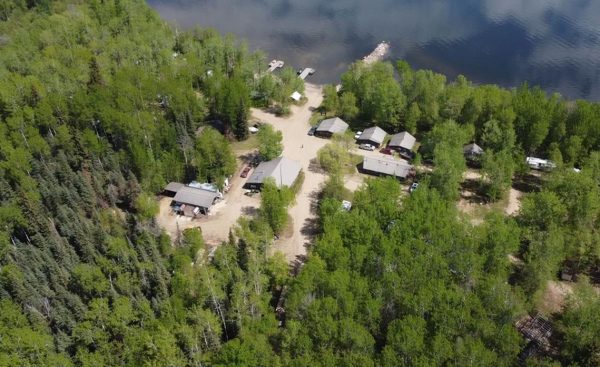 This multi-faceted resort originally started out as a government property camp in the 1960s as the government set out to build the highway. Once the highway was completed, the Breault's then purchased it and never looked back.  From there, the work and reconstruction began, and a 37-year journey was in motion. In its current state, the resort consists of a residence, general store, fifty-six RV sites, 8 log cabins made of poplar and a 5600-foot air strip, all along Canoe Lake.  Harold shared that much of the hard work was completed themselves. Within five years, they had it all built.
"We got rid of all the shacks and built new. We trenched in sewer and water systems. I had forty acres across the road with timber. We came with the cats and loaders, started digging and built a water break, which we hoed thousands of yards of rock."
They cut and spun their own logs using their own sawmill to create their own lumber.  The automatic sewer pump out extends 5000 ft. out onto the air strip. Upgrades were also made to the powerplant.
The resort is known for its quality fishing spots. For the fishermen, an ideal fish house is provided. Originally starting out using buckets for cleaning fish, an electric auger system was created that handles the fish waste with the flip of a switch. The lake boasts a numerous species of fish, but is best known for Northern Pike, Walleye and Trout.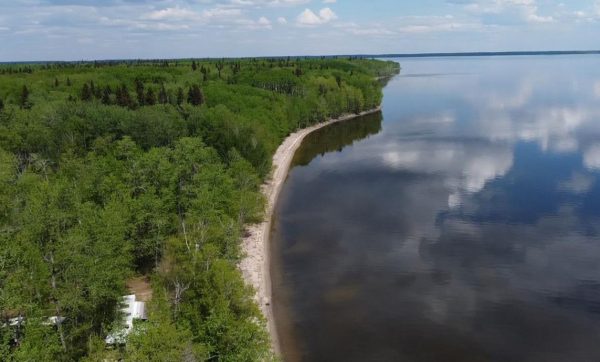 Over the years, the resort has attracted an impressive lineup of well-known clientele, including star actor Tom Sellick. Clients have flown in from New York City, Montana, Oklahoma, and North Dakota, as well as a fisherman from Florida, who happened to win the 'Biggest Fish of The Week' Contest and a trip to Mexico for his 29 lbs. catch.
The area also offers top-quality hunting expeditions, with the largest trophy bear ever shot being taken with a bow at this resort. Deer hunters came from Michigan, Colorado, and Wyoming. Now would be considered a good time to revitalize hunting ventures.
"When we started, we had thirty-six square miles of bear and deer territory that we catered to bow hunters. There are gorgeous bears here because it hasn't been hunted in years"
Are you enjoying this post?
You can be among the first to get the latest info on where to go, what to use and how to use it!
This resort is a private park, with thirty permanent lots selling for the whole year starting from $1850 to $2200 each.  Expansion of the resort is unlimited.  There's a program in place that if you're to build a new cabin, a certain percentage of your bill costs will be reimbursed to you by the government.  Aside from rare exceptions, no one else can build on that lake, meaning there will be no competition to worry about, and the lease can be passed down easily.
"This a recreational private park and the lease is infinite.  There are grandfather rights that can be passed to whoever we sign for."
Running the place could be seen as a tall task for the next owners. For anyone seeing potential problems with operations of the resort, Harold offers his assistance as the torch is passed.
"There are (certain things) that they should know that I can't sit down and tell them.  I know where every water and sewer line are.  I know where every pump switch is. I could stay with them for the first year and make sure they're on the right track."
However, it's clear that there's always maintenance to be done.  After 37 years, many buildings could need repairs and it will have an ongoing need for upkeep. Acquiring and maintaining the resort is a large undertaking but will prove to be rewarding over time.
The sky's the limit for this resort's potential, and with plenty of requests for quads and snowmobile trailers, staying open year-round is an option.  Now that covid restrictions are in the past, you can also expect to see the income more than doubling.
If you're interested in taking advantage of a unique Real Estate opportunity and continuing this decades-long project, contact either Ron or Cory at 306-271-1505 or visit our website for more auction information.
You can be among the first to get the latest info on where to go, what to use and how to use it!
---
We believe being outdoors is good. With more than 1,000 articles each year, MidWest Outdoors magazine is all about sharing outdoor experiences with you—where to go, what to use and how to use it… whether you're close to home or on that trip of a lifetime.
All author posts
---