Pricey ChatterBait and Cheetos Key in $100,000 Kayak Win
PARIS, Tenn. – Dwayne Taff won $100,000 last weekend by catching longer bass than 751 other kayak anglers over two days on a spot he'd never seen before. All 10 fish, which totaled 173.5 inches, bit a 16-dollar ChatterBait that he almost lost twice.
Taff, 43, of Huffman, Texas, a construction coordinator for a chemical plant, said winning the Kayak Bass Fishing National Championship still hadn't sunk in earlier this week. Our interview covered many topics, from how his number of Facebook friends had more than tripled, to how his company makes plastic used in some kayaks. A humble sort of fellow who laughs easily, he said he'd only been fishing from a kayak for about a year.
Fishing was tough on Kentucky Lake and Lake Barkley, the venue for the largest kayak tournament with the biggest payout ever held. In their days of pre-fishing before the tournament started Friday, March 23, Taff and his three buddies in the East Texas Kayak Fishers Club had caught zero keeper bass. The night before Day 1, the group of friends perused Navionics charts of the two massive impoundments. They hoped to find something that looked like what they might fish on Texas reservoirs. The spot Taff and his buddy Jeff Tyson chose was at the far south end of Lake Barkley where the lake is still the Cumberland River. It was an inlet off the river that had a big flat and a creek channel, and offered refuge from the Cumberland's current. It was also close to a launch ramp. As with most kayak tournaments, competitors could launch from any public access within set boundaries.
Taff tied on a 3/8-ounce green pumpkin-colored Z-Man Chatter Bait Jack Hammer. At $16 apiece, the Jack Hammer is the most expensive chatterbait made. He'd bought it, he said, "to see what all the hype was about." He started his day with it because chatterbaits are good search lures, allowing anglers to fish fast and find fish.
Taff didn't have to search long, though, catching a keeper on his second cast. He quickly caught a second keeper, then a third within the first half hour. Taff said he was throwing the chatterbait, named for its violent vibrations, into 1 or 2 feet of water. One cast was off the mark, landing 10 feet up in a tree. Taff got out of his Wilderness Systems ATAK 140 kayak and positioned it below the lure. He then climbed the tree to as close to the chatterbait as possible and cut the line. The money bait plunked down onto his boat.
A minor miracle??
More excitement came when he battled the biggest fish he would hook all weekend—he estimated it at 7 or 8 pounds—back to his boat. When he reached out to lip it, his 12-pound fluorocarbon line broke and the bass swam free. Yet somehow his lure flew from the fish's mouth back into his kayak.
You might say that some things are just meant to be.
By 11 o'clock, he'd caught his limit plus two more fish that upgraded his total length. Looking at the TourneyX website, which showed tournament standings in real time as competitors measure, photograph and submit each bass, he saw he was in first place.
"I decided to leave that spot alone and see if I could paddle around and find some other areas like it," said Taff. That search was unsuccessful and at the end of Day 1 he was in 5th place, 10 inches out of first. 
He started in the same place the second and last day of the tournament, this time with all three of his buddies along.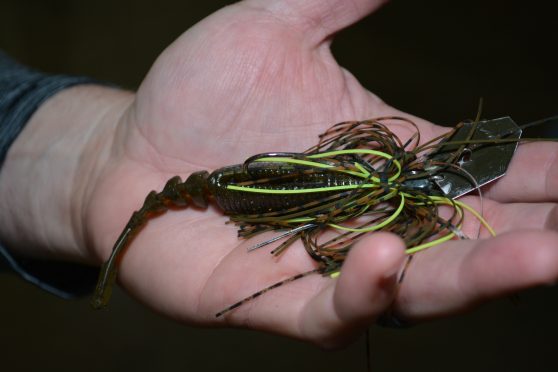 "They hadn't caught anything and said they wanted to come down and watch the action," he said. "They'd just keep it light, coming up to me and asking if they could wipe my forehead or give me a foot massage, stuff like that. It was pretty cool."
Essential Cheetos
One friend added a critical component at the onset of Day 2: Cheetos. Taff explained the snack food factor stemmed from when he qualified for the national championship at a tournament in Shreveport, La. 
"All morning I didn't have a fish and was getting upset. At lunchtime I kicked back and ate my beef jerky, drank my Gatorade and opened a bag of Cheetos. I told a friend, joking, that rubbing some Cheeto dust on my lure was going to get the fish biting. I ended up catching my limit and qualifying so now I always take Cheetos along."
However, after much success and Cheetos on Day 1, he had no back up Cheetos for Day 2—not for lack of searching.
"I had the poor lady at a Dollar General going into the storeroom looking for Cheetos that night," he said. "None to be found. Next day, just as we were set to launch, one buddy asked if I had my Cheetos and I said no. He said, 'Wait a minute! Don't take off yet Buddy!' He ran to his truck and came back and gave me a half-eaten bag."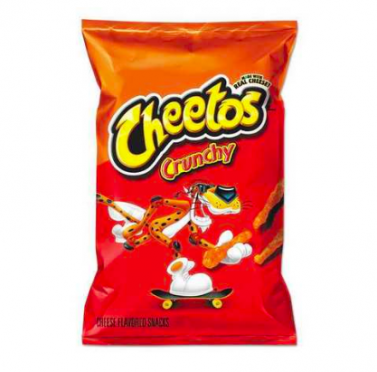 After catching another nice limit, it was between Taff and one other angler for the $100,000 first prize during the awards ceremony at a Henry County Fairgrounds building in Paris. When KBF President Chad Hoover announced Taff the winner, the mass of other anglers and spectators cheered. His three buddies rushed to Taff and showered him, NFL Gatorade style, with a bag of crunchy, orange Cheetos.