Illinois hunter scores possible Indiana record non-typical buck
Trevor Wheaton of Lansing, Illinois took a non-typical buck Sunday afternoon (11/19) that could end up as a top 10 in the Indiana record books. The 17-point rack scored 225 4/8 inches, gross, which might be the biggest ever non-typical for Newton County, where he shot the record buck with a rifle. 
Wheaton said 16 of the 17 points were scoreable. Newton County is in the northwest part of Indiana on the Illinois state line.
Successful stalk
"I saw the buck from my stand in a CRP field with a doe, and watched him bed down," said Wheaton. "So I got down and put a stalk on him for close to three hours, belly-crawling through the CRP. Finally I got to within about 40 yards of him and he stood up and presented me a 40-yard broadside shot. I dropped him in his tracks."
Wheaton shot the deer with a Ruger 77/44, with a .44-caliber bullet. A Nikon Monarch 8×42 is on the rifle.
Wheaton said he'd been after the buck for four years.
"I have some sheds off of him too," he said.
The Indiana record non-typical was taken by Tim Beck in 2012. The 37-pointer was the world's No. 2 all-time non-typical taken by a hunter, with an amazing net non-typical score of 305 7/8. The buck was the biggest ever taken by shotgun, based on Boone & Crockett records.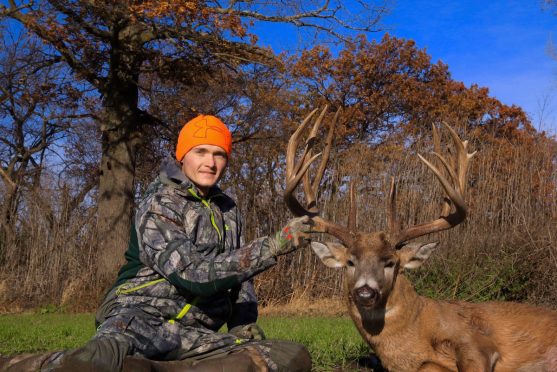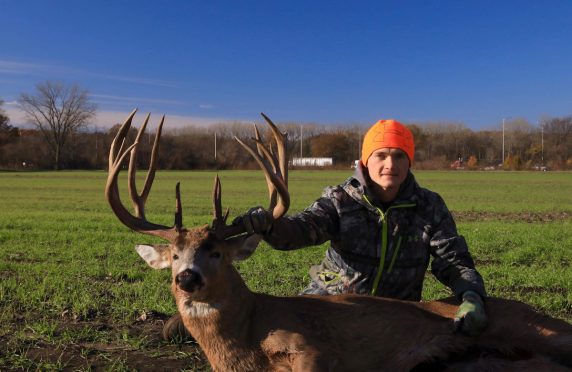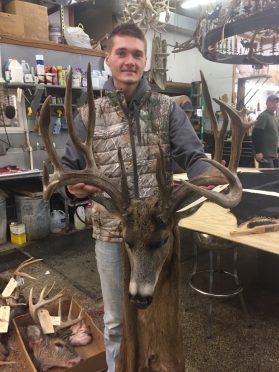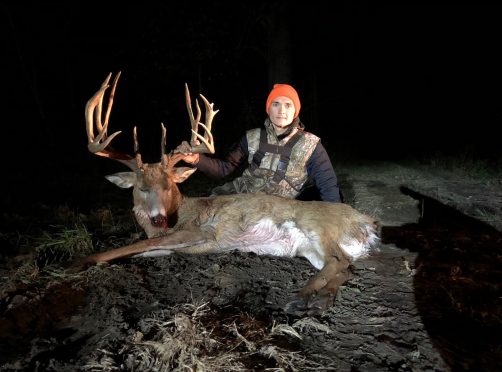 You can be among the first to get the latest info on where to go, what to use and how to use it!
---

Dave Mull of Paw Paw, Mich. has spent his career communicating the outdoors experience and runs Inner Viking Media. He enjoys kayak fishing for anything that swims in the lakes and rivers of the Midwest and beyond, and even uses his MirroCraft, from time to time. Available for seminars.
All author posts
---