Shooting with Bugs
A few years ago, SIG sold a .22-caliber pistol called a Mosquito. It was very popular with a lot of people, but was still discontinued. Now there is a dead ringer for this firearm, "FireFly," manufactured by German Sports Guns and distributed by ATI. From what I understand, GSG manufactured the Mosquito, which is why the carbon copy is here with the FireFly. Just like its parent, the FireFly is also ammo-picky.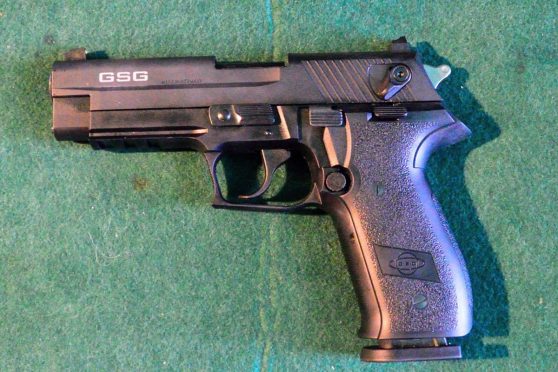 To help with the ammo problem, each unit comes with two springs. Unfortunately, my test unit only had the heavier spring where you're supposed to shoot a velocity at least 1,260 fps. My first test was with four different types of ammunition: Remington Thunderbolt (1,255 fps), Federal Hunter Match 720 (1,200 fps), Federal Rimfire 729 (1,200 fps) and Federal HV Match (1,200 fps).
The Remington was the only one that had no problems with feeding, but it was not the most accurate. All of my Federal products were about the same on accuracy, with some hitting within a fraction of dead center.
The next day I decided to give it another test. This time it was with Winchester Super X (1,280 fps) and Federal Game-Shok (1,430 fps), both of which were over the 1,260 fps rating. I had four magazines, with two each of the selected ammunition. There was a feed problem with one of the magazines filled with the Winchester, which makes me think there may have been an anomolie with a bad magazine. Overall, for the two days the Federal Game-Shok outperformed all of them in no cycling and feeding problems, as well as with its accuracy.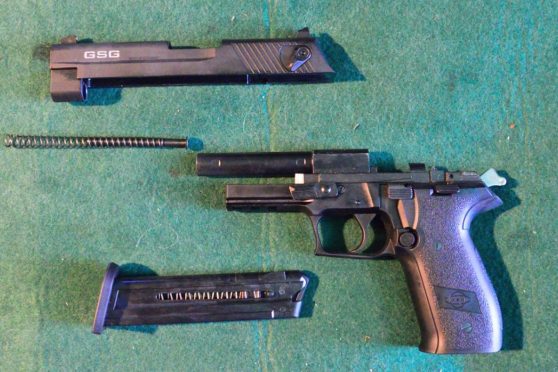 There are several nice features with this gun that are normally found on higher-end units. Sights are high-visibility yellow dot, but could be a little bit bigger dot although they're no smaller than if it was a fire optic. The rear sight is adjustable and comes with the two springs as mentioned, an internal locking key, a quick takedown lever for easy field stripping and cleaning, a slide lock, manual safety and de-cocking lever.
Are you enjoying this post?
You can be among the first to get the latest info on where to go, what to use and how to use it!
The grip is very nice and probably wouldn't be a problem for someone with a larger hand. Smaller hands may be a problem, but I doubt it.
I have never shot a SIG Mosquito, so I can't really compare it in that respect. A friend has one that he really likes, but admits it is very ammo-picky.
Retail price on the FireFly is around $270, which means you may be able to find it for less at dealers and online.
Bottom line is, if you are a fan of the Mosquito or want a decent .22-caliber pistol for target shooting for under $300, I would recommend it. Just remember to use the proper spring, which is extremely easy to switch out, and then test out the ammo to see what will work best for your situation.
You can be among the first to get the latest info on where to go, what to use and how to use it!
---

Dan Galusha has fished all of his life, worked more than 45 years in the outdoor/media industry, and was inducted into the Fresh Water Fishing Hall of Fame as a Legendary Communicator.  Direct questions through dansfishntales.com, facebook.com/dansfishntales and facebook.com/shootnplink.
All author posts
---