A New and Improved Shotshell for Bird Hunters
Hunters who visited their local sporting goods retailer this summer may have noticed a new shotshell on the ammo shelves, produced by Kent Cartridge: Fasteel+. Crafted from the cutting-edge technology of original Kent Fasteel (introduced more than 25 years ago), new Fasteel+ is the result of two years of extensive research and development, seeking ways to improve a shotshell that already has a stellar reputation among upper Midwest waterfowl hunters.
For readers not familiar with Kent's Fasteel technology, Fasteel 2.0 (an improvement on original Fasteel, introduced in 2019) delivers a high-velocity payload downrange with consistent, dense patterns in a wide variety of temperature conditions and in a wide range of semi-autos. After the 1990s ban on lead shot, Kent Cartridge pioneered speed technology to increase knockdown power with steel shot, pushing speeds up to 1400-1500 fps and beyond (compared to the 1200 fps range of traditional lead loads) while delivering consistently dense pattern uniformity.
Recently, MidWest Outdoors caught up with Hunter Colbert, Sales and Marketing Specialist for Kent Cartridge, to learn more about the characteristics and advantages of new Fasteel+.
    MidWest Outdoors: We were excited to visit with you back in January at the annual SHOT Show (Shooting, Hunting, & Outdoor Trade Show) in Las Vegas to learn about this new product introduction, an improvement on an already great load in Fasteel 2.0. What does this mean for waterfowl hunters, especially here in the upper MidWest?
    Hunter Colbert: A little background first as a refresher: In a 12-gauge load, Fasteel 2.0 comes in three speed configurations: 1550/1560 fps, 1500 fps and 1300 fps. The R&D on Plus started in 2021, where we slowed the velocity down to 1450 fps for a 12-gauge 3-inch load, and 1350 fps for 20-gauge 3-inch loads. We discovered through extensive testing that this speed is ideal for excellent pattern density while also maintaining lethality for superior knockdown power. From personal experience during testing, I feel that the 1 1/4-inch #2 and #4 load is the best all-around for both big ducks and late-season geese. It's the load that's ideal for everything.
    MWO: Tell our readers why you were looking for ways to make an already great load in Fasteel 2.0 even better. There's more to it than just backing the speed off from 1560 fps to 1450 fps. What other changes to the "shell cocktail," if you will, did your engineers make to improve on a load that already is very effective?
    Colbert: First off, just slowing everything down, what's mid-boggling is the density of the patterns we can achieve. We sent a case of shells to an independent testing facility during the R&D process, and they called me back to ask if the pellet counts we indicated were in the shells were correct! They had never tested a steel load that produced patterns so dense, in all their experience. In a nutshell, that's the "Pattern+" technology we've developed—the ballistics that optimize velocities using a blend of premium components and layered shot sizes to maximize density and energy.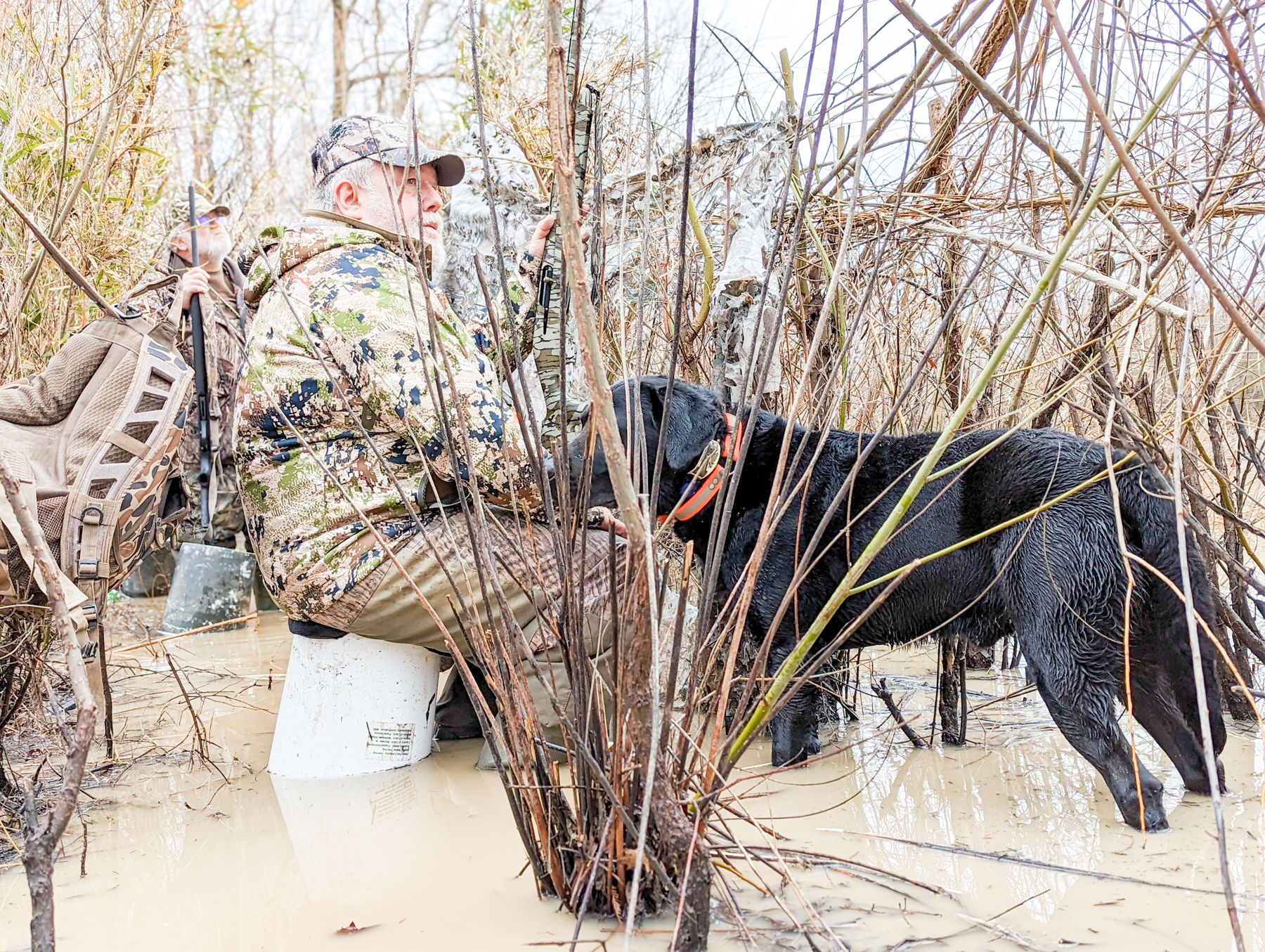 Are you enjoying this post?
You can be among the first to get the latest info on where to go, what to use and how to use it!
MWO: So, this technology has taken a load already recognized for dense steel patterns at high velocities and made it even better? Tell us more about how this is accomplished.
    Colbert: Let's use #4 shot as an example. In Fasteel 2.0, the 1 1/4-ounce load has a pellet count of 240. That's a pretty salty load per trigger pull—a lot of chances to achieve a knockdown when you're sending that many pellets downrange. With the #2 and #4 Fasteel+ loads, those contain 198 total pellets, so 42 fewer pellets compared to 2.0, but at 40 yards you're able to achieve the same pattern density with a #2 Plus load that you do with a #4 Fasteel 2.0 load. You're getting the same pattern density of a #4 load, with the kinetic energy of a #2 load.
    MWO: One of the hallmarks of Fasteel 2.0 is the custom engineering integrated into the shell. Kent Cartridge had to design a shotshell that could perform under these higher speeds and pressures yet perform consistently in a wide variety of firearms and different temperature conditions. All this technology is present in Fasteel+, correct?
    Colbert: The Fasteel 2.0 "recipe" as far as the technology is pretty much spot on and exists in Fasteel+. Working from the back of the shell to the front, we're still using our CX2000 primers and double base powders, which really is where everything starts as far as consistency. Consistent powder burns—shooting on warm days or freezing temps—means consistent pattern performance. The high-performance base wad is manufactured to tolerate the high velocities we push and doesn't fracture in cold temps; these are important benefits for northern hunters. Zinc-plated shot for corrosion protection, precision-machined for uniform "sphericity" that produces consistent patterns shot after shot. All of this remains the same.
What's new and improved are Pattern+ Ballistics, a layered shot we blend into Fasteel+. The shell features two different shot sizes: the smaller #4 pellets are loaded first, with the larger #2 pellets in front. And with 198 pellets in Fasteeel+ compared to 240 in Fasteel 2.0, we are achieving a higher pattern density, with the added knockdown of some #2 pellets in the load.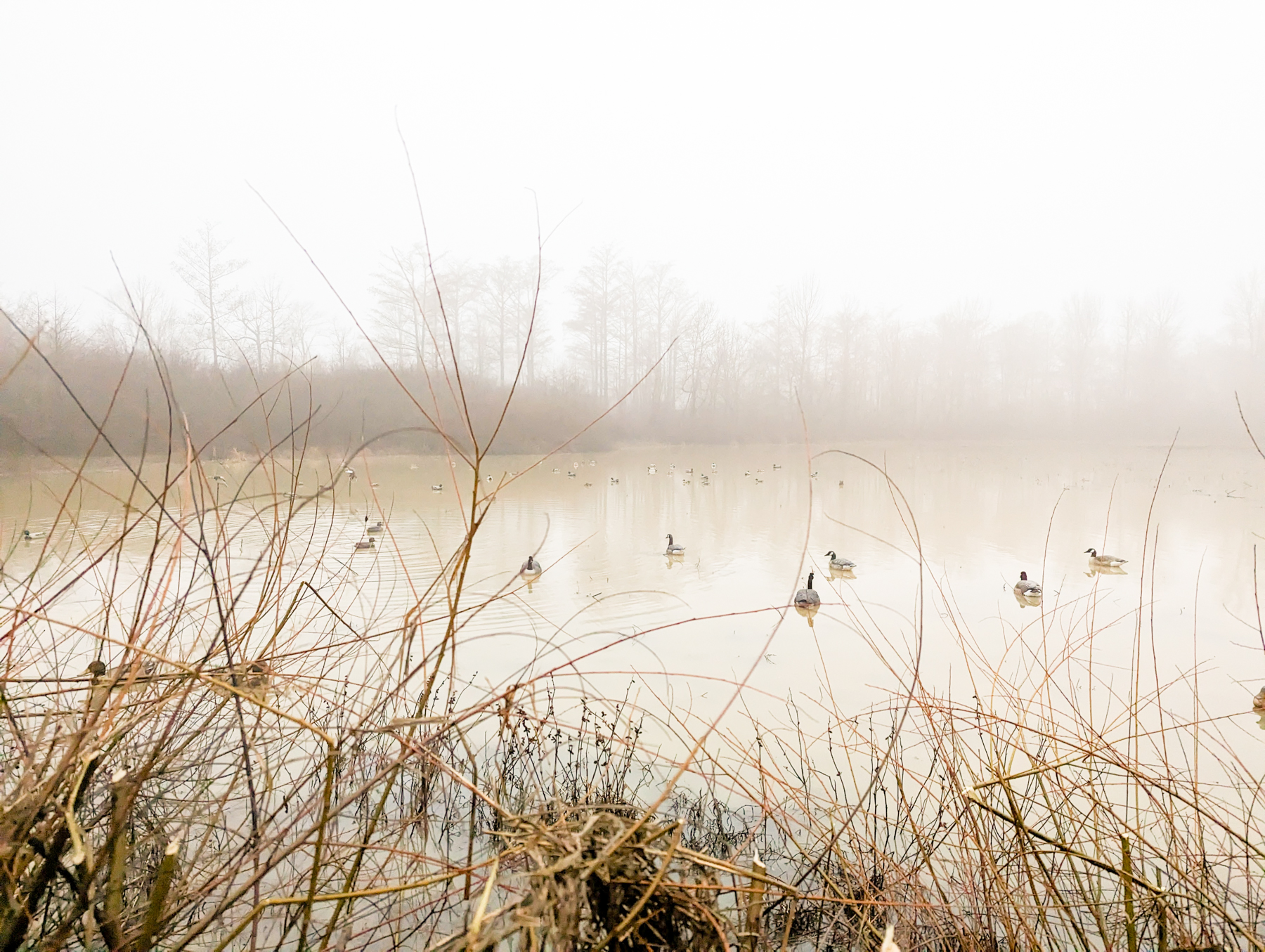 MWO: Fasteel performs at a high level in a wide variety of temperatures, in wet guns and in dirty guns; it's an ideal load for the upper Midwest waterfowl hunter. Give our readers some insight on the behind-the-scenes testing and quality control at Kent Cartridge.
    Colbert: The Kent QC team rigorously tests shells coming off the line, and we don't just do that at room temperatures. Testing is done in a wide variety of conditions. You're not often duck hunting in 70 degrees, and if you are, you're probably not taking a lot of shots! To test for consistency, we freeze a bunch of shells to zero degrees, we cook batches of shells to 125 degrees, and test others at room temperatures. This range of conditions confirms that Fasteel+ produces consistent performance and patterns, at consistent velocities, with very minimal deviation. For hunters, that's peace of mind in the field, hunt after hunt.
You can be among the first to get the latest info on where to go, what to use and how to use it!