Lake Erie Marked Map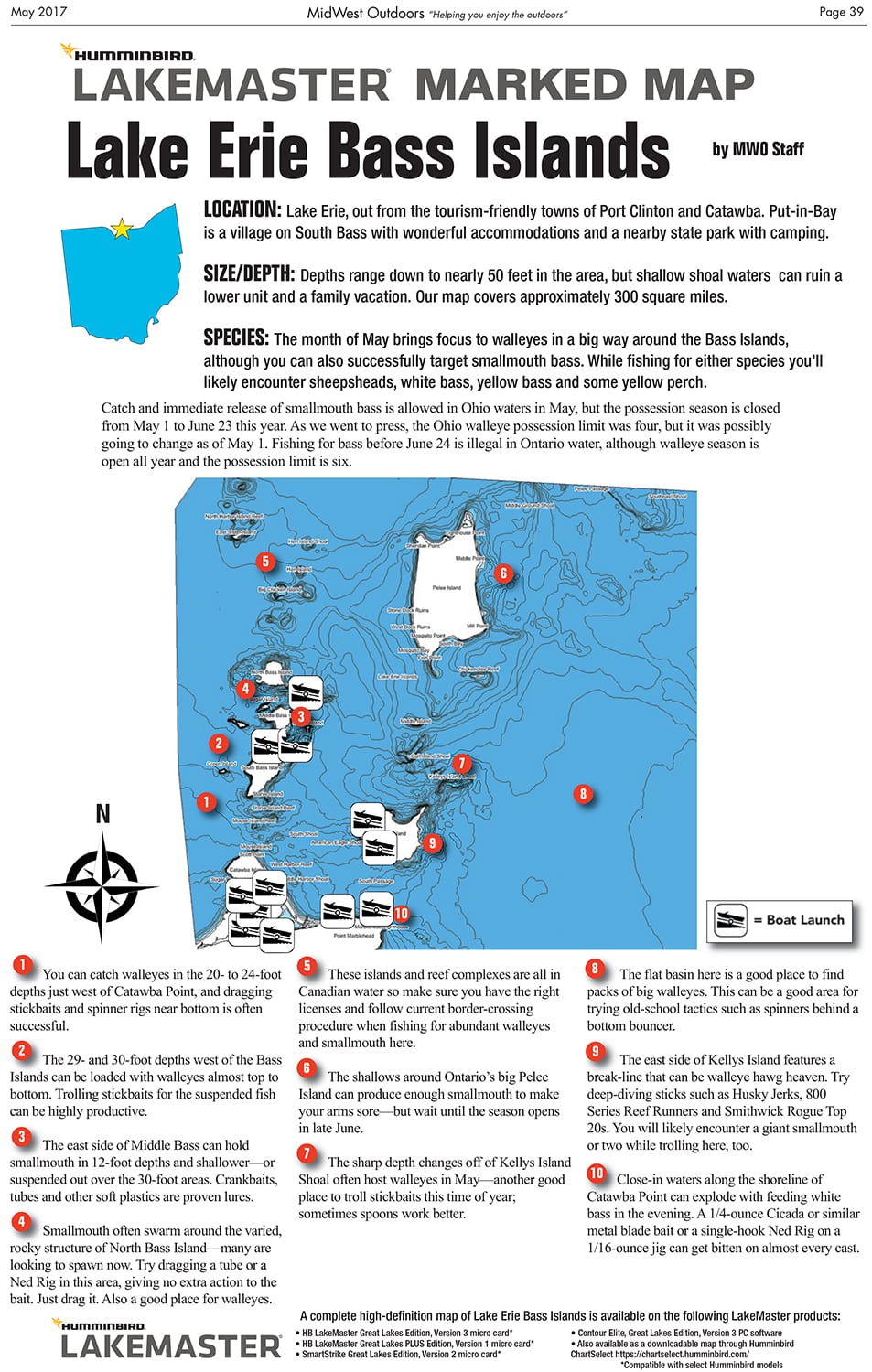 The fourth-largest lake (by surface area) of the five Great Lakes in North America, and the thirteenth-largest globally if measured in terms of surface area. It is the southernmost, shallowest, and smallest by volume of the Great Lakes. It is renowned for its plentiful populations of big walleyes and smallmouth bass. This is one lake you'll want to know the hot spots, they are all yours with our Lake Erie map. MidWest Outdoors wants to make fishing Lake Erie easier for you!
Learn how to fish this body of water with our Lake Erie map. Our Lake Erie Marked Fishing Map has it all. This MidWest Outdoors' marked map highlights the hottest fishing spots from our team of professional anglers. With this Lake Erie marked map, you'll find where to go, what to use and how to use it when fishing Lake Erie!