Fish Tech is a fishing tackle store located, right off I-94, at 5802 W. Dempster in Morton Grove, Illinois. We have an experienced and knowledgeable staff of die-hard fishermen to assist you.
Whether it's learning how to fish for Bluegills or trying to find those Giant Kings Salmon on Lake Michigan, Fish Tech has all the latest in fishing lures, fishing tackle, fishing rods, fishing reels, and live bait to help you land your next bite!!!!
Among our many services, we offer rod tip replacement, spooling up spinning reels and baitcasting reels, a full line of Live Bait, cleaning, and oiling of reels, Illinois & Wisconsin Fishing licenses and much more!!!!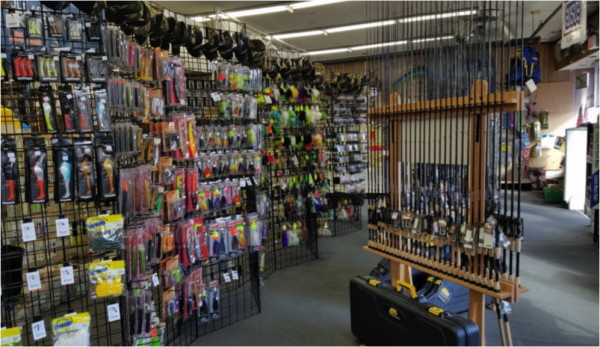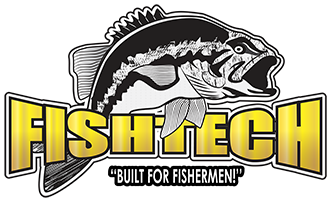 5802 Dempster St.
Morton Grove, IL, 60053
Phone: 847-966-5900
Hours
Monday-Friday: 7:00 AM – 7:00 PM
Saturday: – 5:30 AM – 6:00 PM
Sunday: 5:30 AM – 5:00 PM
More about Fish Tech. Excerpt from "Tackle Dealers Declaration of Independents" MidWest Outdoors Magazine, March 2021.
Fish Tech, originally founded in 2007, has been one of the most trusted independent fishing retail stores in the Chicagoland area. Jim Templin, who originally started as an Ed Shirley's bait stocker in 1992, purchased the store when it was sold in 2007. From making $4 an hour as a bait stocker at the age of 17 to owning Fish Tech, Jim has seen a lot of change over the time. What hasn't changed over the past 14 years? The service and loyalty they provide to their customers every single day, says Jim. Whether it is a brand-new face or one they see everyday, the service and dedication they provide is unmatched. Jim mentions that the information and knowledge he and his staff provide is also what helps them stand out with customers. No matter what species or type of fishing an angler wants to do or learn, Fish Tech is there to help. Whether it's learning how to fish for bluegills to trying to find those giant king salmon on Lake Michigan––and everything in between–– the staff is there to help. The coolest part is their guide service. Not only will Fish Tech hook you up with all the tackle you need––they will even take you out on the water and show you how to use it! Although Covid has had its impact on many small and independent businesses, the fishing industry continues to thrive. The best part? "Seeing and meeting all the new families, kids, and individuals who are taking up the sport for the first time," says Jim. "Easily the favorite part of my job is helping a kid line a pole for the first time or seeing them catch their very first fish. Any time I can get with my customers is my favorite part." With spring right around the corner, "Inventory is great––we're all set to go for the spring push," notes Jim. Many stores have been impacted by inventory control throughout Covid, but Fish Tech has made it through and is good to go with whatever you are looking for.
You can be among the first to get the latest info on where to go, what to use and how to use it!
---
We believe being outdoors is good. With more than 1,000 articles each year, MidWest Outdoors magazine is all about sharing outdoor experiences with you—where to go, what to use and how to use it… whether you're close to home or on that trip of a lifetime.
All author posts
---