What To Know Before You Tow
It's spring and boats are making the trek out of winter storage to open water locations everywhere.  Prepare yourself with these important towing safety tips before you hit the road. 
Always attach safety chains between your vehicle and trailer. Cross chains under the tongue of the trailer so the tongue will be less likely to drop if the trailer should separate from the hitch.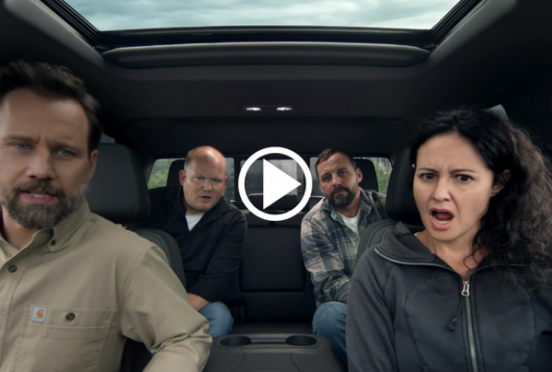 When loading a trailer, distribute 60 percent of the load over the front half of the trailer and evenly from side to side. Loads sitting too far forward or too far back can create trailer sway at highway speeds and during heavy braking.
When backing up a trailer, place one hand at the six o'clock position on the steering wheel. To move the trailer to the left, move your hand to the left. To move the trailer right, move your hand right. Back up slowly and in small increments to maintain control.
Are you enjoying this post?
You can be among the first to get the latest info on where to go, what to use and how to use it!
Braking when pulling a trailer requires extra distance. A good measure of safe distance is to allow one vehicle and trailer length between you and the vehicle ahead of you for every 10 mph of speed.
Never exceed the load capabilities of your vehicle, including tongue weight (TW). Tongue weight is the downward force of the coupler of the trailer on the vehicle's hitch (usually 10 percent to 15 percent of the loaded trailer weight for a conventional hitch, and 15 to 20 percent for a gooseneck hitch).
Don't try to steer out of a trailer sway situation; it will only make it worse. Instead, hold the steering wheel as steady as possible, release the accelerator (without touching the brake) and activate the electric trailer brakes (if equipped) by hand.
Before you buy a vehicle or use it for trailering, carefully review the Trailering section of the Owner's Manual. The weight of passengers, cargo and options or accessories may reduce the amount you can tow
You can be among the first to get the latest info on where to go, what to use and how to use it!
---
We believe being outdoors is good. With more than 1,000 articles each year, MidWest Outdoors magazine is all about sharing outdoor experiences with you—where to go, what to use and how to use it… whether you're close to home or on that trip of a lifetime.
All author posts
---