Marathon Man Catches More than 3000 Fish in One Day!
Jeff 'Kolo' Kolodzinski is a man on a mission!
We had a great time this weekend watching Marathon Man Jeff Kolodzinski catch a WHOPPING 3,774 fish in 24 hours at the Giant Goose Ranch in Canton, IL. This amazing milestone breaks the previous world record, also held by 'Kolo'!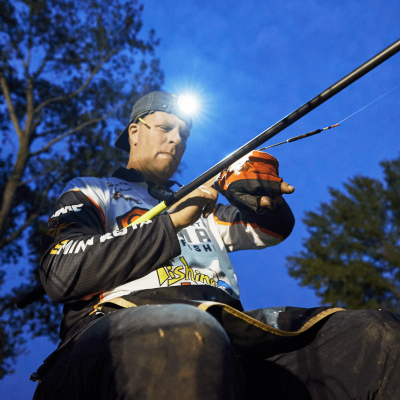 Of note is that he uses inexpensive tackle any beginner can purchase for about $20 and he fishes from shore—no boat required.
The best part, Kolo isn't just fishing to set new records; he's raising money for the amazing Fishing For Life NextGEN program. Fishing for Life exists to provide the opportunity to serve kids, families, veterans, and communities through fishing and outdoor programs.
To learn more about the Fishing For Life NextGEN program you can visit their website at https://www.givemn.org/organization/Fishing-For-Life.
If you missed it and would still like to give, the Givergy site will be open for donations through this Saturday, September 17th until 11:59pm. Please share with your friends!
To learn more about Jeff Kolodzinski and the Marathon Man mission, visit https://marathonmanfishing.com
You can be among the first to get the latest info on where to go, what to use and how to use it!
---
We believe being outdoors is good. With more than 1,000 articles each year, MidWest Outdoors magazine is all about sharing outdoor experiences with you—where to go, what to use and how to use it… whether you're close to home or on that trip of a lifetime.
All author posts
---