Illinois State Record Fishing
Whatever else you think about Illinois in 2020, the fishing was on fire! Several Illinois state fishing records have fallen over the past 12 months and could see several more fall in the next 12. Here are the updated Illinois state records that caught our eye.
Smallmouth Bass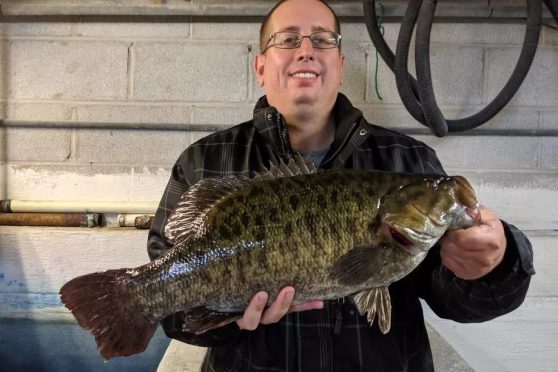 New Record: 7 pounds, 3 ounces (2019)
Previous Record: 6 pounds, 7 ounces (1985)
Where: Lake Michigan
Technique: Ned Rig
Description: Illinois resident Joe Capilupo caught a 7 pound, 3 ounce smallmouth on October 15th, 2019. Capilupo caught the bass on Lake Michigan while fishing Monroe Harbor in downtown Chicago. Reports reveal that he caught this fish on the popular technique, the Ned Rig.
Future: The previous smallmouth record lasted for 34 years, which is a very long time in the fishing world. However, Lake Michigan has been producing an abundance of above average smallmouth over the last few years. We would not be surprised to see this current record fall in the near future.
Spotted Gar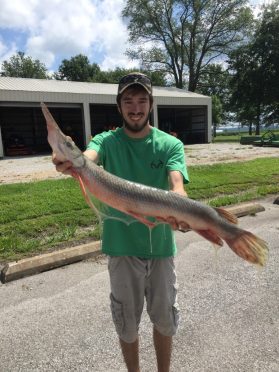 New Record: 8 pounds, 6 ounces (2020)
Previous Record: 7 pounds, 13 ounces (2014)
Where: Kidd Lake Canal
Technique: Strike King 1/2oz lipless crankbait
Description: Austin White caught the Illinois-record spotted gar while targeting bowfin on August 15th 2020. The record fish was caught on a lipless crankbait.
Future: It has been a relatively short time period of 4 years since the last record was broken. The North America record spotted gar is 28 pounds, 8 ounces, so we know this species has the ability to get much larger. This record has excellent potential to fall over the next year or so.
Burbot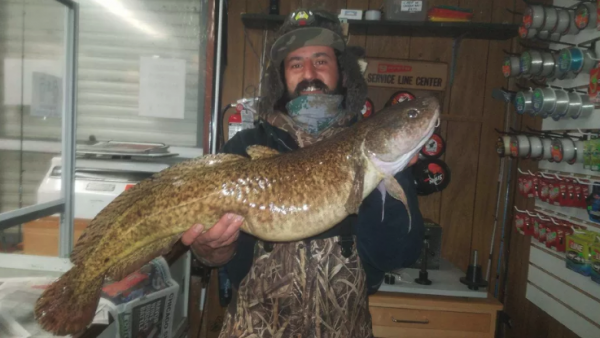 New Record: 11 pounds, 12 ounces (2020)
Previous Record: 9 pounds, 11 ounces (2020)
Where: Lake Michigan
Technique: Dropped Down Wax Worms
Description: Saro Kevorkian, 34, of Rogers Park, caught the burbot around Diversey Harbor. They were fishing for perch and whatever else would bite. The setup was a spinning rod with a gob of wax worms on 8 pound line.
Future: This is the second time the state record had been broken in less than a month. The previous record was caught on November 18th, 2020 and was bested a month later on December 8th, 2020. If this trend continues, we could see this record fall yet again over the remaining course of the year.
Record We Want to See Fall
Blue Catfish
New Record: TBA
Previous Record: 124 pounds, 0 ounces (2005)
Where: Mississippi River (Madison County, IL)
Description: Tim Pruitt of Godfrey, IL landed this giant record setting blue catfish below Melvin Price Lock and Dam on the Mississippi River near Alton, IL.
Future: It has been 15 years since we have seen this massive record tumble. Not only is this the Illinois Blue Catfish record, but it also the largest certified Blue Catfish record in America. There have been reports of larger blue's being caught, but none have been certified. We love giant fish, so we would love to see this behemoth of a record be broken again.
Become a MidWest Outdoors Insider here!
You can be among the first to get the latest info on where to go, what to use and how to use it!