Hot Fishing!
Anglers have always thought that when the weather gets hot, the bass fishing goes bad. That is not true—nor do you have to get up at the crack of dawn to find good fishing.
Some of my best fishing days have been in hot weather, and during the warmest time of the day. I've caught some of my largest fish in several species from 10 am to 2 pm during the summer months. The most productive TV show that I have ever filmed was in a 106-degree heat index. We were fishing riprap along a dam in the sun, and submerged timber in the middle of the lake, which resulted in 30 bass, none less than 2 pounds.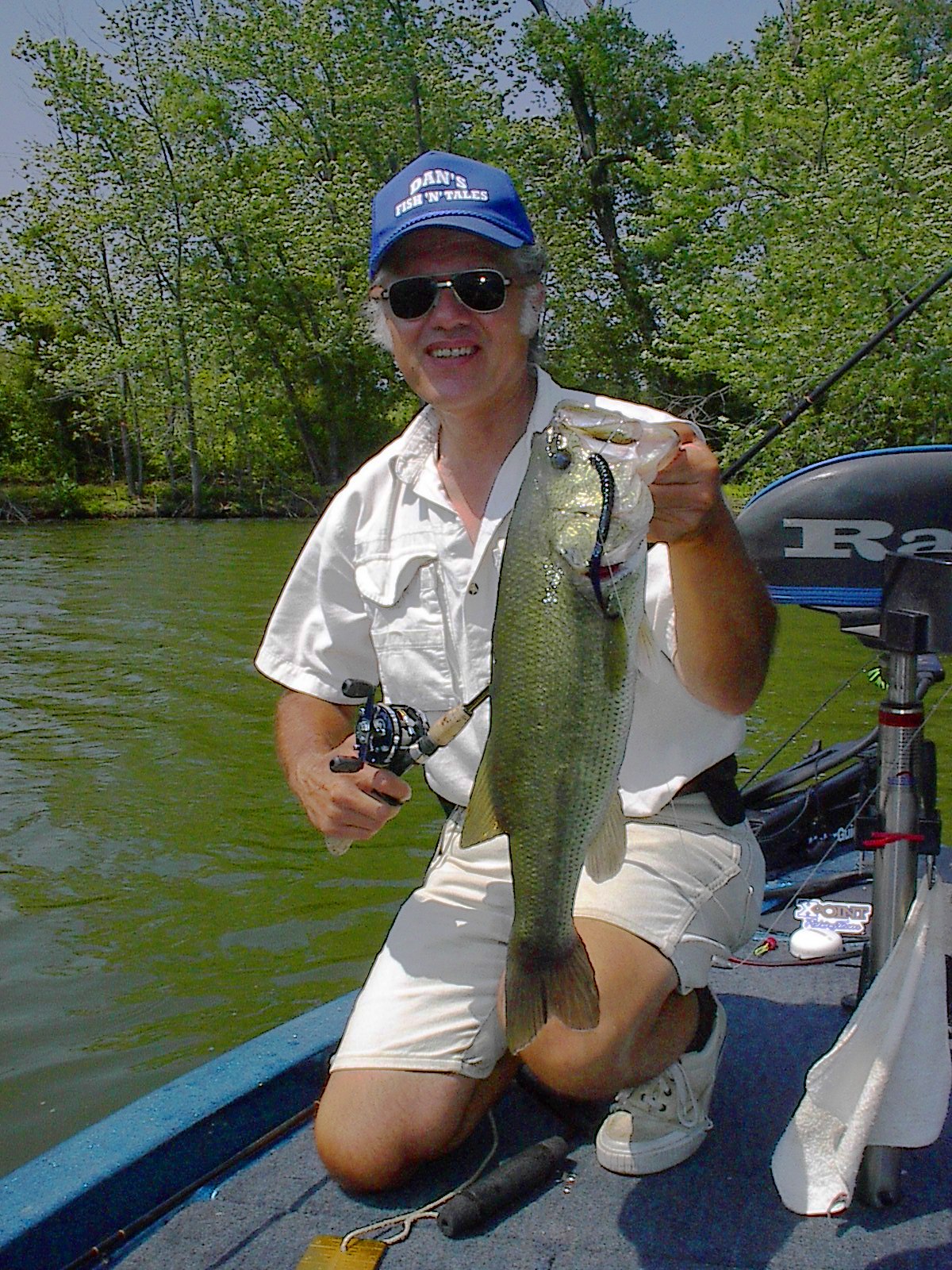 There are four main keys to locating fish in these conditions: water temperature, cover, oxygen and food source. Like the late John Eastwold of the Bull Shoals Lake Boat Dock said, "The fish are where the kitchen is located, and if the food supply isn't there, then neither are the fish." In most cases, the food supply will be where the best of the other conditions is found, but if not, then don't waste time.
The best water temperature is the lowest that can be found. In some cases, that means finding shade, timber, weeds, brush or stumps. Current, whether flowing water or wind-generated, can also help in this situation, as well as with producing a better oxygen level.
Don't ignore any riprap cover, even if it is in warmer water. If there is a current or wind blowing parallel or into it, spend some time in that area. Look for anything different along the area, such as a drop-off, depression or some sort of different piece of cover, such as a log, or even an overflow area along a dam.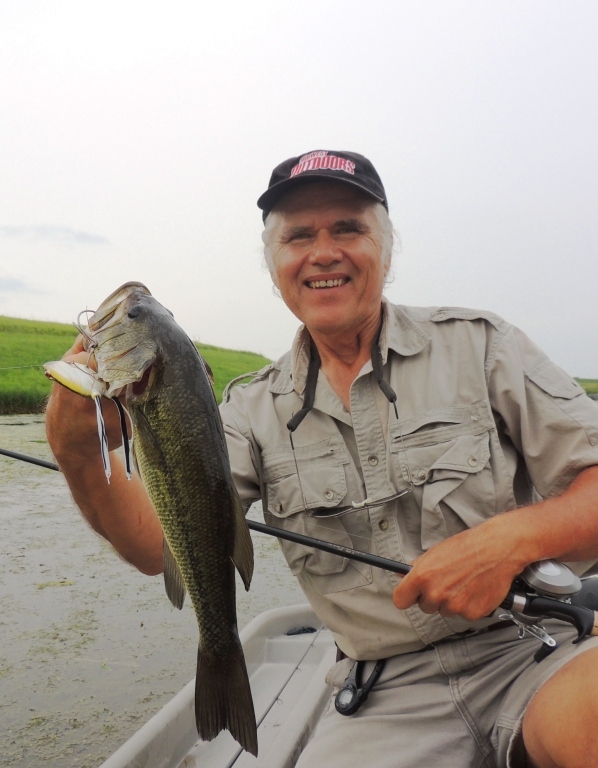 When fishing current, milder speeds are best, but also look for breaks and eddies behind it. Brush piles, log jams and rock piles are all good current breaks on rivers and canals. In fact, in the case of the Hennepin Canal, there are tubes through which you pass to go from one pool to the next. These tubes, especially the down-current side, often hold fish. Similar structures can be found in other bodies of water—maybe not as large, but they still are tubes that will hold fish, especially if water or wind current is passing through.
Are you enjoying this post?
You can be among the first to get the latest info on where to go, what to use and how to use it!
Shad busts are a dead giveaway that fish are feeding in an area. This is not always seen, so if baitfish are seen swimming in areas, or crawfish pieces are found drifting along shore, these are areas to target. Baitfish can also be found on a depth finder, which can be used to find other structures such as drop-offs, submerged brush and old creek beds. Fish feed more in hot weather since their metabolisms are controlled by temperature. So, as it gets hotter, they feed more. Finding their food is important.
Except for when I'm trying to locate fish quickly, I generally use slower fishing techniques. But when I'm locating fish, I'll cast Rat-L-Traps, Blitz Blades and Swim Jigs with a Z-Man SwimmerZ, spinnerbaits, and NFB Swimbaits or Fat Head Minnows on B-Fish-N jigheads. A larger Vibra Shaft spinnerbait or Blitz Spyder Jig with NFB Mad Craw is used where a deeper presentation or cover requires a harder bump when slow rolling. I'll also use a Casey's Road Runner Head with some sort of minnow or curl tail trailer, like a NFB Swimbait, B-Fish-N Ribb Finn, NFB Lil Killer, or K-Grub. If fish are found, then I'll keep casting the most productive lure until the action slows.
If there is heavy weed cover, try a topwater lure like the Blitz Phrog. Fish often wait to strike until the frog reaches an opening, or just as it leaves the weed edge. This can be perfect for working edges and coves on weed islands in the middle of lakes.
The next step is to fish slowly with a jig combination, tube or plastic worm. I crawl the lure in riprap, along weed lines and weed islands, off drop-offs and along points. I'll use a flip/pitch presentation in brush, logs, trees and stumps, and crawl the lures up and down in every little nook-and-cranny, making sure to cover every possible spot. This includes working the root system extending out from a stump.
Any favorite lure can be used for this part of fishing, but I have some basics that have worked the best. For plastic worms, try NFB's 4-inch Finesse worm, the 4-inch B-Fish-N Ringworm and an NFB 7-inch Ribbon Tail. In the jig category, try a Blitz Lures Spyder and Spyder Finesse, with a Natural Forage Baits Mad Craw, or Z-Man TRD CrawZ for trailers. If using the jig for swimming, trailers used include a Mann's Auger Frog (if you can find any) or Havoc Deuce. Texas-rigging a Berkley Power Tube or NFB Mad Craw with a ProX Wide Gap, XPoint XGap or Daiichi Fat Gap is another favorite way of fishing these conditions.
The tactics discussed in this article primarily target shallower lakes, rivers and canals. Fishing these same conditions in a deep reservoir will be somewhat different since fish have access to more depth, steeper banks and bluffs, and different structures to move to.
People who go early and late will catch active fish and find them moving around a bit more. However, don't pass up the "heat" fishing, as it can be just as productive, for all sizes of bass, and a lot of fun for anglers who like to fish slow, or with flippin/pitchin techniques in wood cover.
Take breaks, have plenty of water, and look for the conditions discussed in this article to enjoy some "hot fishing."
You can be among the first to get the latest info on where to go, what to use and how to use it!
---

Dan Galusha has fished all of his life, worked more than 45 years in the outdoor/media industry, and was inducted into the Fresh Water Fishing Hall of Fame as a Legendary Communicator.  Direct questions through dansfishntales.com, facebook.com/dansfishntales and facebook.com/shootnplink.
All author posts
---