Berkley scientists revolutionize hard baits, taking the Hit Stick from idea to reality over the course of a decade-and-a-half of intense research.
The wait was a little longer than expected.
Gary Parsons, legendary tournament angler and fishing TV host who has taught thousands and thousands of anglers how to catch more walleye and other gamefish species, knew there had to be a better way. He knew it had to be possible to create a bait that delivers a balsa-like action but without the same inherent limitations.
As it turns out, Parsons was right.
The end result would become known as the Berkley Hit Stick, and the decade-and-a-half journey from angler-inspired idea to category-redefining bait shined new light onto the prowess of the Berkley bait-development team. Long known for its pioneering work in fish behavior that resulted in the iconic PowerBait, PowerBait MaxScent and Gulp! product lines, the development of a better-than-balsa stick bait saw the Berkley team push the boundaries of hard bait design and performance to deliver a lure that helps everyday anglers catch more—and bigger—fish.
"When balsa baits came out, they were all the rage and really caught fish. There were plastic minnow baits but none that produced like balsa," said Parsons who, along with fishing partner/brother-in-law Keith Kavajecz, joined forces with Berkley 16 years ago as a member of the legendary fishing brand's pro staff and a contributor to its bait-development efforts. "But with the Hit Stick, all of a sudden, we have a lure that's durable with endless color combinations; it casts farther, and each size has its own specific action. And because it combines all those benefits with the fish-catching action of balsa, the Hit Stick has better catch rates than anything we've ever tested against it."
Don't confuse statements like "better than balsa" and "better catch rates" for advertising hyperbole, though. These statements are supported with quantifiable outcomes, the result of countless hours of testing head-to-head against competitive baits in the field and in the Berkley lab. Through these numbers, anglers can get a better feel for exactly what Berkley accomplished by developing the Hit Stick.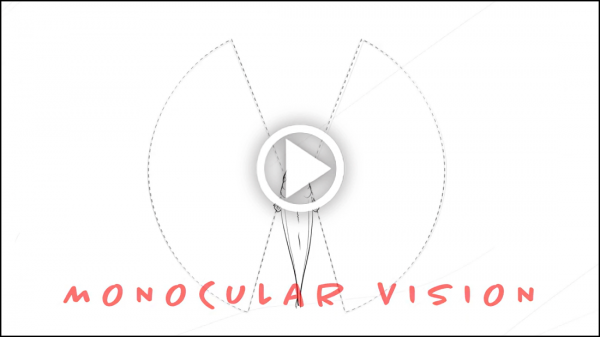 Berkley scientists have spent decades testing every fishing lure ever made to figure out not only which ones get bit most often, but why those lures get bit. That wealth of data allows them to isolate and identify the factors that, ultimately, convince a fish to eat a bait. In the development of products like PowerBait and Gulp!, scent dispersion and flavor were the keys. But with hard baits, the feeding process starts visually with fish using their eyesight to find food. Depending on water clarity, fish can detect baits from as far away as 50 feet. Fish interested in feeding will sometimes get as close as 10 inches to a bait and use their near-sighted binocular vision to examine every detail in order to determine whether or not to strike.
Through years of research, Berkley scientists determined the four pillars of bait action that are most crucial to success: yaw (rotation around the vertical axis), tail swing (creates vibration), roll (creates flash) and pitch (which should be flat to mimic the way baitfish swim). To fool a fish's eyes and lateral line, all four attributes must harmonize perfectly. Balsa baits were able to accomplish this, albeit with significant drawbacks. Made of a natural material that isn't uniform, the balsa baits are wildly inconsistent from bait to bait, plus they are fragile and too light for anything but short casts.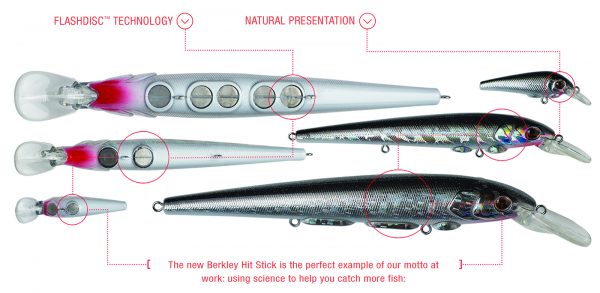 The polycarbonate body of the Hit Stick solves many of these issues, but it alone wasn't the secret ingredient that dethroned balsa. That distinction goes to the bait's FlashDisc technology, the chrome weights added to the bottom of the bait that boost stability while maximizing air volume, as well as add mass without sacrificing buoyancy or the space needed for sound-producing rattles. They also produce the attention-grabbing flash that can trigger feeding instincts.
"It took us a long time to get there, but the FlashDisc was the breakthrough technology," Parsons said. "FlashDisc technology opened the door to actions we couldn't achieve before. Now we could do whatever wanted—high frequency, low frequency—totally manipulate the bait. Then we set out to find the sweet spot, to let the fish tell the story.
Are you enjoying this post?
You can be among the first to get the latest info on where to go, what to use and how to use it!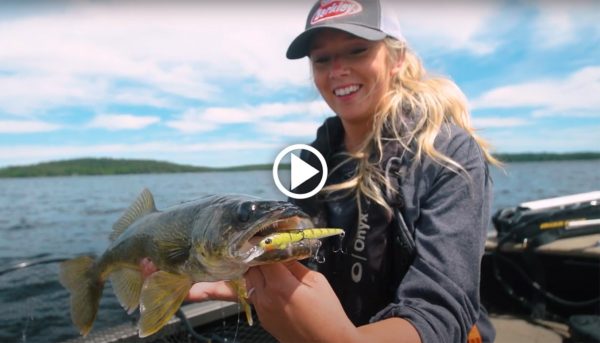 "You have to invest in the science of a bait to get the sound and action we knew we had to have. We've done that with the Hit Stick, and it's the kind of bait that an average angler can tie on and have immediate success—you don't have to be a tournament pro or a guide to catch a lot of fish with it."
The numbers back it all up. On the water, where Parsons regularly logged 50-fish days during testing and where he continues to cash tournament checks with the production models, as well as in the lab where the Berkley Hit Stick produced 144.7 percent of the bites of a balsa floating minnow-style bait when matched head-to-head in a testing tank. Thanks to its hardened polycarbonate construction, the Hit Stick has 364 percent of the relative toughness of balsa and casts 60 percent farther.
Available in seven different sizes and an array of colors that allow anglers to match the hatch on their favorite fisheries, Parsons said his earliest testing with the Hit Stick revealed the bait to be a "smallmouth slayer," but he said it's just as effective on largemouth. In all, he's used the Hit Stick to catch everything from crappie to northern pike, but his favorite application for the bait is walleye, and he's identified a host of tactics for various times of the year.
Early in the fishing year, right after ice-out, big fish will come shallow to prepare for spawning. This time of year, Parsons deploys the Hit Stick on 10-pound-test Fireline Ultra 8 Carrier with a 10-pound fluorocarbon leader. Using a 7-foot medium or medium-light spinning rod, he will cast the bait towards the shoreline in clear water but will opt for shallow trolling in dingy water. This can produce big bites, especially when fishing at night.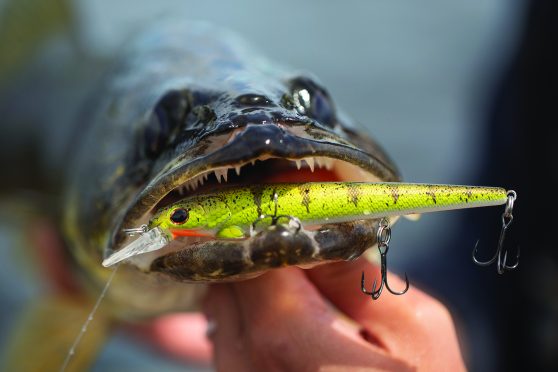 In lakes where the walleye spawn in the main lake and not up the rivers, most anglers are used to the jig-and-minnow combination. But Parsons prefers trolling the Hit Stick on the same rod and line combination as his other early season casting setup. He looks for the windy side of the lake, preferably areas with some rock rubble or stumps. Sitting in about 6 feet of choppy water, Parsons trolls parallel to the shoreline, as it's the same depth the walleye will inhabit as they spawn.
"You could get annoyed at how many fish you catch doing this," Parsons said. "But around opening weekend when everyone else has a jig-and-minnow tied on, I'll have the Hit Stick. You'll get bit constantly doing this; it's one of my favorite ways of fishing."
While Parsons' fall presentations mirror those he uses in the early season, summertime will find him trolling the Hit Stick on 18-pound-test leadcore line paired with a 10-pound mono or fluorocarbon leader, which he will upsize to gray Fireline if the bottom is littered with things he might snag. But the secret to deep trolling with the Hit Stick is to keep the rod in hand, not in the rod holder, pumping the rod to give the bait a kind of jerkbait-style action. The resulting bites, Parsons said, feel like a jig bite.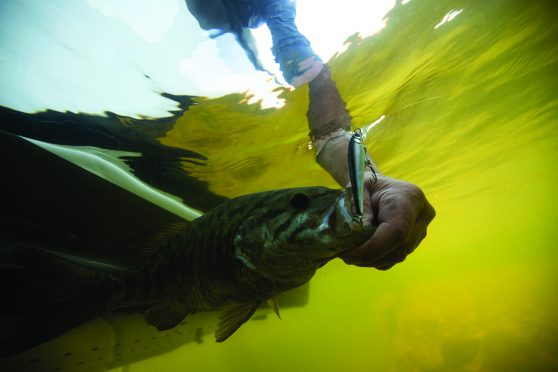 "There are so many sizes in the Hit Stick family because so many places have such a variety of forage for the fish to feed on. When I select the size to use, I consider that as well as the dive depth," Parsons said. "But for big smallmouth and walleye, Sizes 9, 11 and 13 are my bread-and-butter sizes."
Throughout the 15 years of trial and error, of planning and testing in the pursuit of a lure design that would outperform balsa baits while also remedying balsa's shortcomings, Parsons said they had more than a few designs that were good—but never good enough. Though the final product, he said, was worth the wait.
"From the first day I discussed hard baits with Berkley, balsa baits were discussed. They had a material they thought could replace balsa, but it couldn't achieve what we wanted at that point," Parsons said. "If it wasn't going to catch more fish than a balsa bait, Berkley wasn't going to make it—it's not Berkley's style. If we were going to come out with this bait, it had to be the best one out there. And that's what the Hit Stick is. It outperforms everything we know of and everything we tested against it. With research that Berkley does, with the facilities they have to develop and test baits, you can achieve goals like that."
You can be among the first to get the latest info on where to go, what to use and how to use it!
---
We believe being outdoors is good. With more than 1,000 articles each year, MidWest Outdoors magazine is all about sharing outdoor experiences with you—where to go, what to use and how to use it… whether you're close to home or on that trip of a lifetime.
All author posts
---