Devils Lake Offers Great Hunting and Fishing Every Fall
Most walleye fishermen list Devils Lake high on their bucket lists. That's true if they've never fished this sprawling north-central North Dakota lake, or they were there just months ago.
Devils Lake boasts both quantity and high-quality fishing. "Fall is the time to fill the boat and catch a true trophy," said local guide and World Walleye Champion Johnnie Candle. Guide Cody Roswick echoed Candle, saying, "Trophy size fish are in the same areas as the eaters." Ross Sensiba, guide, added, "Fall fishing is about to shift into top speed, and is one of the best times to check out this fishery." Their tactics and insights follow.
"America's duck factory is even better this season," said 32-year veteran duck hunting guide Kyle Blanchfield. He was referring to Devils Lake, North Dakota, tucked amongst the prairie pothole region where spring waterfowl surveys showed duck populations up 20 percent.
He said Devils Lake has been a "go-to" waterfowl hotspot since pioneer days. "This is a historic region for ducks and geese, and until recently was known more for waterfowl than fishing," Blanchfield said. He owns Woodland Resort, caters to duck hunters and fishermen year 'round, and loves to hunt.
Devils Lake also receives a major boost from all the Manitoba and Saskatchewan waterfowl. "It's been wet up there and the migrating flocks always come through here," he said. "October and November are one of the greatest times to be here. Hunters head out in the mornings and fish in the afternoons. There's nothing better for social distancing than being outdoors."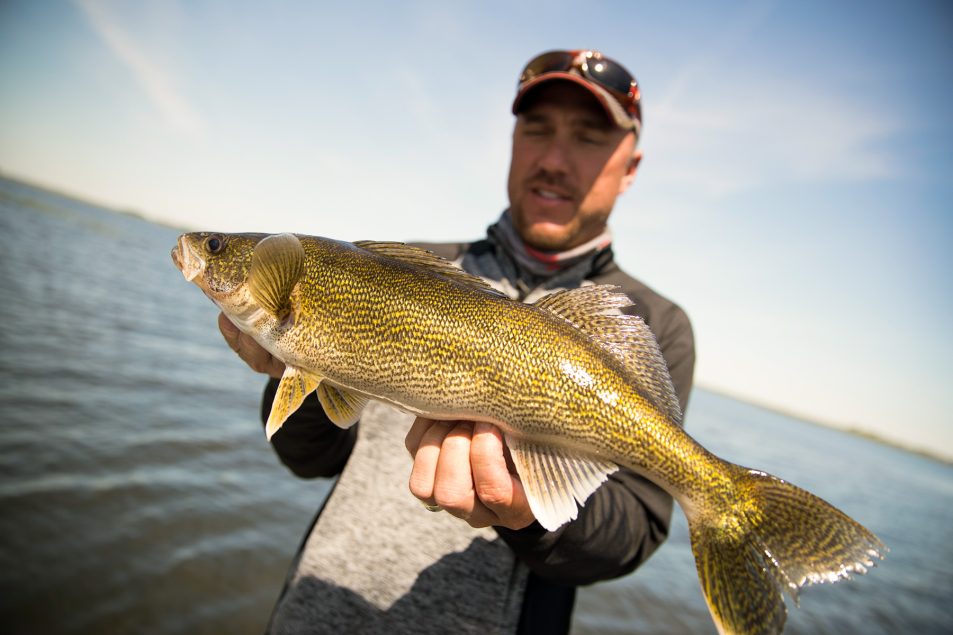 Zippy Dahl, owner of the Perch Patrol guide service, agrees. He loves fall fishing, saying, "The walleyes are fattening up; they're hungry; and any tactic will catch them. My personal best, 12.5 pounds, came in the fall."
His favorite season follows. Ice fishing kicks into high gear on Dec. 15 and runs through March. Based on last year, he had a one-word answer about the perch action this winter, "Great!" Walleyes will provide bonus action early and late every day. "The walleye numbers are the best in recent memory," he said.
Are you enjoying this post?
You can be among the first to get the latest info on where to go, what to use and how to use it!
The Perch Patrol operates everyday with 11 guides locating and directing clients to the best spots. They provide all the tackle, heaters, CLAM shelters and electronics. They reach the fish in their tracked vehicles. Their open dates and packages are featured at perchpatrol.com.
The hectic Devils Lake guiding and fishing business goes strong all year, because there is no closed season. Walleye fishermen just change their locations and tactics to take advantage of the changing conditions.
See Devils Lake fishing and hunting reports, guide
You can be among the first to get the latest info on where to go, what to use and how to use it!
---
We believe being outdoors is good. With more than 1,000 articles each year, MidWest Outdoors magazine is all about sharing outdoor experiences with you—where to go, what to use and how to use it… whether you're close to home or on that trip of a lifetime.
All author posts
---