Gold catching fish at Devils Lake
Gold, gold, and gold. The past couple of days the color gold has been the go-to choice. Specifically in the form of 1/16-ounce Buck-Shots, Genz Worms and even slip bobber rigs with a gold hook and small live minnow.
We recently experienced a large temperature change from -20 to 20 above and it slowed the bite for a day or so and then the fishing turned for the better.
Perch have been primarily coming out of 25 to 35 feet of water throughout the lake. We've heard other reports of guys catching them shallower, 18 to 25 feet deep on parts of the main lake around Six Mile, and over on East Bay.
Anglers have been targeting walleyes at depths of 15 to 25 feet.  As always, your best time of day to get on the 'eyes is in the morning at sunrise and in the evening at sundown. Walleyes do feed throughout the day,  just not as actively as they do at dawn and dusk. 
Are you enjoying this post?
You can be among the first to get the latest info on where to go, what to use and how to use it!
Ice thickness varied throughout Creel Bay, Walfords, Military Point, Rocky Point, the Dome House and Towers areas. Look for an average of around 17 inches in many of these locations with less towards the north end of Creel. Eagle Bend had about 12 inches and North Tower had 10 to 12 inches. A large flock of our flying friends hunkered down in open water on the north end of Creel until mid-December when it finally froze over so ice is still playing catch-up.
We now have groups following us out to our fish houses with full-size vehicles.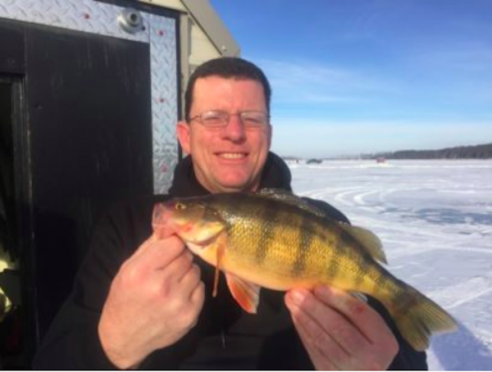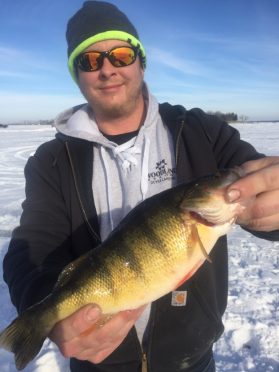 Venturing away from our marked trails is not recommended. Traffic around the area is picking up. A couple of pressure ridges have grown from Rocky Point to Military, and another one going from Walfords out to the Dome House. As of today, the Dome House area is in poor shape so you'll want to be extra careful if you decide to go out that way.
Snow and wind is on the way. The pressure change made for some pretty happy customers on our fish house package this morning!
You can be among the first to get the latest info on where to go, what to use and how to use it!
---

Dave Mull of Paw Paw, Mich. has spent his career communicating the outdoors experience and runs Inner Viking Media. He enjoys kayak fishing for anything that swims in the lakes and rivers of the Midwest and beyond, and even uses his MirroCraft, from time to time. Available for seminars.
All author posts
---