A Simple System for River Bass Success
My recent move to the western side of Wisconsin has taken me away from decades of familiarity with natural lakes and a muskie focus to a whole new world of river backwaters and big largemouth bass. Specifically, I am now right next door to the mighty Mississippi River near pools 4, 5 and 6 and its vast complex system of current, wing dams, islands, sloughs and canals. And, while the Mississippi offers excellent fishing for a wide range of species including panfish, catfish, walleyes, pike drum and more, it is no doubt a tremendous largemouth bass fishery as well.
Unbeknownst to many, I actually began my fishing career as a bass angler, so this shift in location and species wasn't as foreign to me as some might think. I actually cut my teeth, so to speak, on largemouth bass before stepping in to the muskie world. Quite honestly, this boyhood background in bass fishing served me well on my shift to muskies since the tactics tend to have some similarities and crossovers. In fact, I would argue that it gave me an advantage since I was open to a wider range of lures and techniques. As it turns out, a shift back to bass was going to be a homecoming of sorts.
One of the first things I discovered when I launched my boat for the first time on the Mississippi River is its vastness of backwaters. Unlike most of the other rivers I had fished in the Badger state—most notably the Wisconsin River, Chippewa River and Eagle River, which topographically functioned strictly as a single river with distinct singular banks, few bays and backwater sloughs and a simple downstream flow—the "mighty one" is just the opposite. The Mississippi River features lots of bays and sloughs as well as numerous islands. It also contains dozens of wing dams. These man-made underwater barriers that protrude only partially across the river reduce water flow along banks while creating a faster-moving center channel. They also create a myriad of current breaks that attract potential gamefish.
Collectively, all these features make for a far more complex system to decipher as a fisherman. Yet, they also create fantastic diversity of habitat. Once I got over the initial shock of its vastness and complexity, one thing became very obvious to me, especially once I looked at these waters strictly from a bass fishing perspective. I needed to treat this water like the reservoirs and flowages I grew up fishing. This was especially true as it pertained to bass and panfish.
Are you enjoying this post?
You can be among the first to get the latest info on where to go, what to use and how to use it!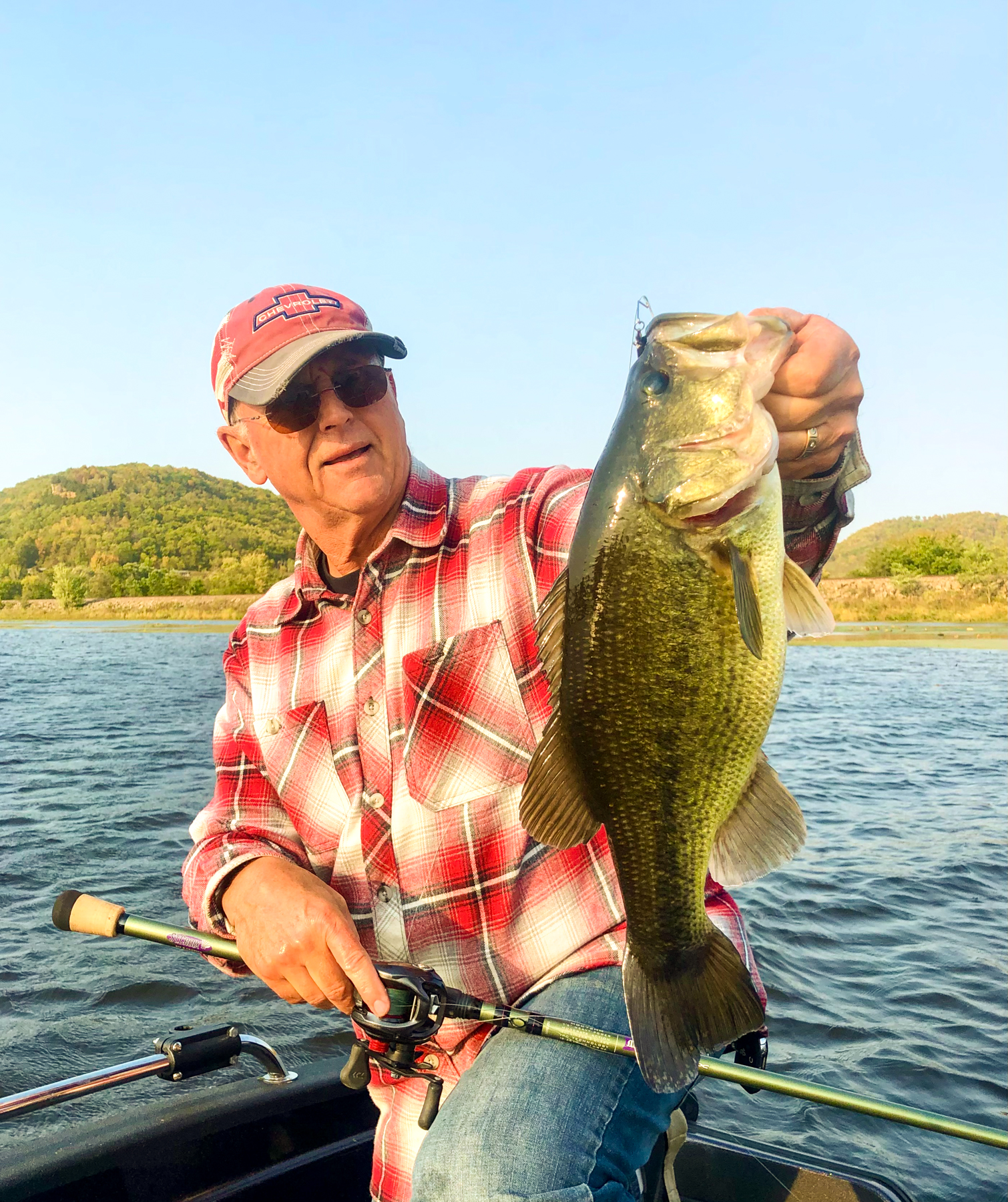 With this game plan in mind, I simplified my approach, focusing solely on vegetation with baitfish and some depth or current nearby. This quickly eliminated a ton of water and put me on a win streak. I then took on small sections, such as a single slough on each outing, picking them apart one at a time. Of course, I fished a lot of water with no results, but some winners emerged rather quickly. Duplicating success on multiple spots was the next goal, and before long, I had a solid milk run of good spots that consistently produced. Quite honestly, it's a rare day now when the rod isn't bent with plenty of bass action.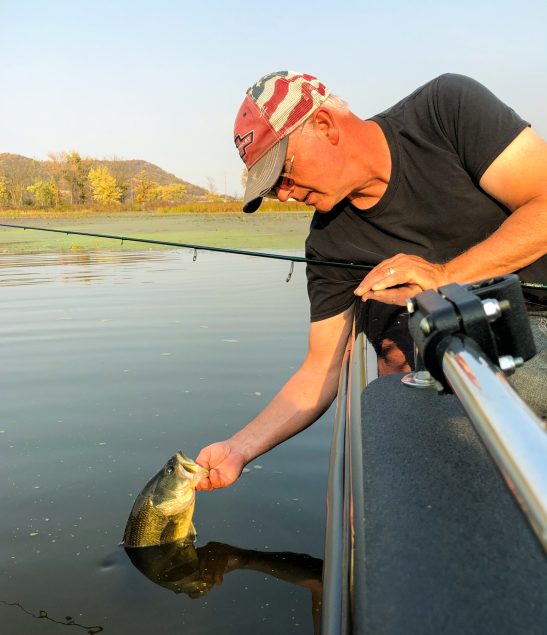 While this simple strategy isn't a guarantee on all rivers in all seasons, it sure has been a winner for me overall. I have even successfully employed this same vegetation + baitfish strategy on the southern rivers I fish in wintertime. I know it's overly simple, but it works. I am certain it will work for you as well.
You can be among the first to get the latest info on where to go, what to use and how to use it!
---

Joe Bucher is a Freshwater Fishing Hall of Fame Legendary Angler, book author, lure designer and host of Fishing with Joe Bucher TV series.
All author posts
---