There's nothing quite like being the first boat on the water of a beautiful northwoods lake on a calm summer day. If you're looking for a new fishing spot or maybe somewhere to take the family for a lakefront vacation, it's time to mark Washburn County, Wisconsin on your map.
Fishing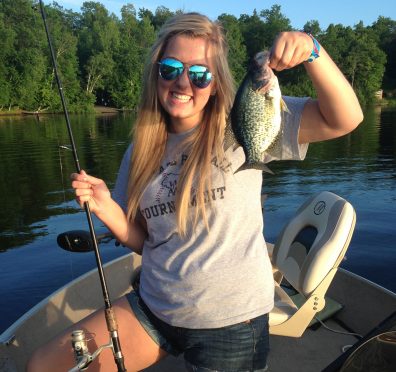 Home to nearly a thousand lakes, Washburn County offers an ideal northwoods getaway. Whether you're fishing for bluegill to fry up over an open fire or you are scoping for the best lake to snag a record walleye, you'll find the perfect spot for your fishing adventure. Not only is Washburn County home to Long Lake—the Walleye Capital of Wisconsin, and Birchwood—the Bluegill Capital of Wisconsin, but it's also home to the Namekagon River: Wisconsin's Moving National Park. With the Namekagon come some amazing tributaries for trout fishing enthusiasts.
Waterfront cabins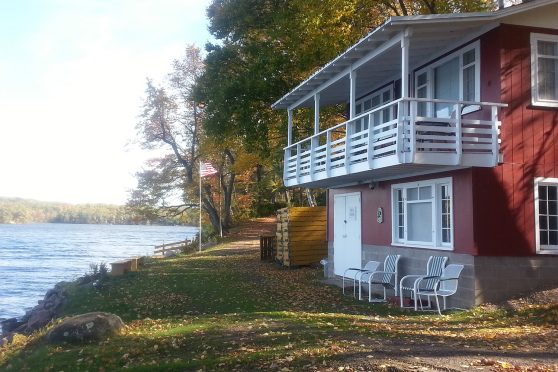 From authentic resort cabins to luxurious cottages, Washburn County offers a variety of lodging options for your northwoods getaway. If you're looking for a really unique vacation, be sure to check out Namekagon Waters Retreat—a yurt near the Namekagon River—or bring the whole family for a reunion at one of Heartwood Resort's duplexes. If you prefer to bring your own lodging, no worries, there are tons of incredible campground options throughout the county. Be sure to check out their STAY page to find your perfect place.
Take a dip in the water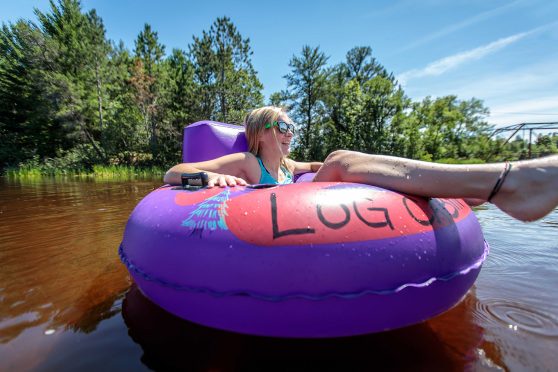 If you would prefer to spend some time in the water, there are several great recreational opportunities to explore. One of the top local favorites is to rent a tube on the Namekagon River and take a leisurely float through this beautiful national park. Be sure to watch the shorelines to observe some of the amazing wildlife along the river. If you have kiddos who want to splash and play, you won't want to miss Shell Lake Beach, one of the most popular beaches in Northwest Wisconsin. Located right in downtown Shell Lake, this beach offers a picnic pavilion, courtesy dock, playground, bandshell and even a fish cleaning station. With easy access to restaurants, shopping and multiple ice cream shops, it's easy to spend an entire day in Shell Lake.
Sawmill Lake Primitive Area
Located just north of Birchwood, the Sawmill Lake Primitive Area is an absolute hidden gem. With a high density of glacial lakes, this county-owned property offers a gorgeous campground and two designated canoe portage routes. Locals have often referred to this as our hidden boundary waters experience. Well known for its abundance of panfish, this primitive area offers a remote getaway without the travel time. Be sure to bring your camera as the views here are nothing short of spectacular.
These are just a few of the reasons that visiting the Lakes of WashCo is a must on your bucket list. For assistance in planning your trip, be sure to visit the "Lakes" page on the county website or order your free information packet. See you on the lake!

You can be among the first to get the latest info on where to go, what to use and how to use it!
---
We believe being outdoors is good. With more than 1,000 articles each year, MidWest Outdoors magazine is all about sharing outdoor experiences with you—where to go, what to use and how to use it… whether you're close to home or on that trip of a lifetime.
All author posts
---