Lake Mille Lacs: 'Fantastic Four' Trophy Fish Lake
Where else can you hook into four species of trophy fish? Lake Mille Lacs is a world-class fishery featuring the fantastic four—walleye, muskie, northern pike, and smallmouth bass. Catch all four and your fishing buddies will spend a lifetime trying to catch up!  Lake Mille Lacs was named one of the 10 Best Bass Lakes for smallmouth bass fishing by Bassmaster. We also hosted the 2016 Toyota Bassmaster Angler of the Year Championship Smallmouth Bass Tournament. The Super Bowl of fishing…right here on Lake Mille Lacs!
The Lake Mille Lacs area flows with activities all year long. Whether you are a fisher-person, shopper or a tired traveler looking for more relaxed activities, make the Lake Mille Lacs area your home and getaway into Minnesota fun and adventure.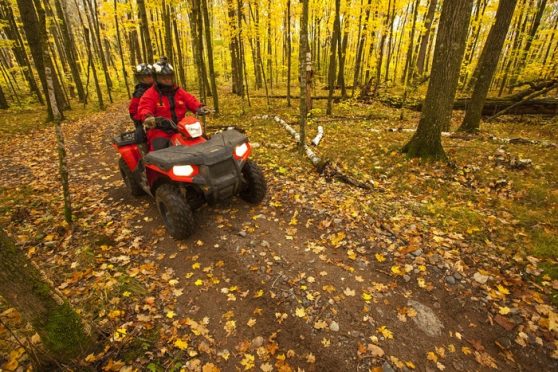 Lake Mille Lacs: ATVing
Looking to plan one last vacation before winter hits and the Minnesota landscape turns white? There's no better place to explore Minnesota in the fall than the ATV/UTV trails around Lake Mille Lacs.
There's just the right amount of crispness in the air, leaves are turning vibrant colors, and the trails are primed for adventure. So grab your friends, your four wheelers, and let's ride!
Whether you're a beginner or more seasoned rider, there are more than 300 miles of premier MN ATV trails between Mille Lacs and Aitkin Counties. From trails following a scenic railroad grade to the thrilling ruggedness of rocks, dense forest, and marsh, there's a challenge to fit any adventure.
Even better, MN ATV trails are open until November 1 so there is plenty of time to plan your trip to Lake Mille Lacs. Just be ready to ramp up your four wheelers from easy-breezy to wild-and-woolly mud within a mile or two. But only if you're up for the challenge!
#DoTheLake by ATV!
Fall Fishing
As the news about this gem of a bass lake continues to multiply, it attracts bass anglers from all across the United States. Lake Mille Lacs' area fishing guides have known about the lake's excellent bass fishing for many years. When you hook a smallmouth bass on Mille Lacs, be prepared for spectacular leaps and determined dives unrivaled among freshwater fish.
Lake Mille Lacs is ranked as the #1 smallmouth bass fishery in the nation by Bassmaster. This September the Toyota Angler of the Year Tournament takes place on Mille Lacs for the second year in a row.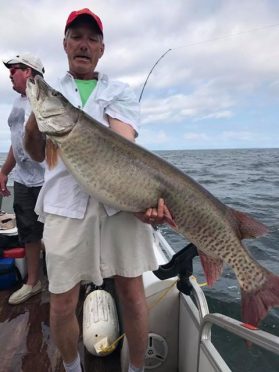 Along with a spectacular fall smallmouth bite, the muskie fishing heats up as the waters cool. Today, muskies abound and their size is astounding. Many anglers believe the next state record muskie will be caught here.
Come and see what all the hype is about. It's big-time fishing fun for the whole family.
Start your adventure. Explore Minnesota — right here, right now.


Bassmaster AOY Champion Seth Feider Talks Mille Lacs Bass part two
You can be among the first to get the latest info on where to go, what to use and how to use it!
---
Building you the best mobile-friendly, responsive websites on the planet. Go responsive, get confidence, be found. http://metalpotato.com
All author posts
---