Duluth Boat, Sports, Travel & RV Show, Feb 12-14

2 GREAT SHOWS for ONE PRICE!
February 12th-16th, 2020 at the DECC in Duluth
The Great Outdoors is headed indoors for the 54th Annual Duluth Boat, Sports, Travel & RV Show and Northland Outdoors Duluth Deer Classic. If you can shoot it, cast it, ride it, wear it or float on it it's here and if you love anything and everything to do with the great outdoors you will want to come to this great family getaway. This event showcases the largest indoor variety of Boats, RVs, Motorcycles, Docks, Lifts and more under one roof with dealers and manufacturers representatives on hand displaying their 2020 models and offering discounts which will only be available during the show. If you are looking to acquire the latest in fishing gear from rods and reels to the newest in high tech electronic devices this is the place to be. This is the best selection at the best prices and the best time to buy. Walk upstairs to the Lake Superior Ballroom and browse the vast array of Hunting Equipment, Firearms, Gun Safes and other hunting equipment / accessories.
If you are planning your next adventure bring your calendars. With the large selection of hunting lodges & fishing resorts, campgrounds and safaris from across the U.S., Canada and Africa you are sure to find the right destination and date(s).
These two great shows combined with one low price makes this event the best entertainment value in town. This year's show is packed with excitement and a ton of great family fun including an all new Virtual Reality Experience where you can view the wonder and majesty of the ocean thru different habitats or come face to face with some of the most awe-inspiring species on the planet, stroll thru the Live Rainforest Animal Exhibit, take a photo at the all new 3D Street Art Experience or step back in time at the Voyageurs Historic Re-enactment. Attend a variety of hunting and fishing seminars as well as for the first time, in Duluth, RV-Dreams will be giving daily seminars and answering questions about the RV Lifestyle. Brush up on your electronics at the Lowrance Marine University, check out the World Class Wild Shed Antlers on Display and don't forget to bring in your mounts and have the experts score them for free. Kids of all ages will also enjoy testing their luck with the Indoor Sling Shot, Safe Archery or the BB Gun Shooting Gallery at the Pheasants Forever Youth Village, free balloon animals and face painting from Cherri Merri Muffin are also back. An old tradition of fishing at the Rainbow Trout Pond makes family fun for all! With so much to see and do at the 54th Annual Duluth Boat, Sports, Travel & RV Show/Northland Outdoors Duluth Deer Classic, this is by far the best entertainment value in town.
**SHOW HOURS**
Wednesday February 12th – 5:00 pm to 9:00 pm
Thursday February 13th – 5:00 pm to 9:00 pm
Friday February 14th – 10:00 am to 9:00 pm
Saturday February 15th – 10:00 am – 9:00 pm
Sunday February 16th – 10:00 am – 4:00 pm
Family Pricing
Adults $10.00 Students 6-17 Years Old $6.00
Kids 5 Years & Under FREE
**ALL NEW **
Virtual Reality Experience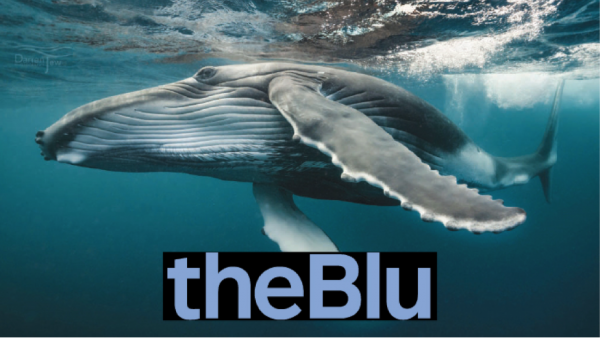 Virtual reality is a newly burgeoning technology that immerses you into highly realistic, shockingly interactive, and often surreal settings.  VR requires no special skills or previous experience. Have you ever wanted to look a whale in the eye, walk alongside dinosaurs or visit far away worlds and fantastical landscapes? You can also hone your archery skills, or participate in the VR rhythm game where you slash to the beats of adrenaline-pumping music as they fly towards you, surrounded by a futuristic world. At the Virtual Reality Experience, you'll relive old experiences as if it were your first time, and travel to worlds you never would have imagined. 
Whether you want to view the wonder and majesty of the ocean thru different habitats or come face to face with some of the most awe-inspiring species on the planet you will want to come and check out the Virtual Reality Experience Exhibit at the show.
**RAINFOREST ANIMAL EXIHIBT**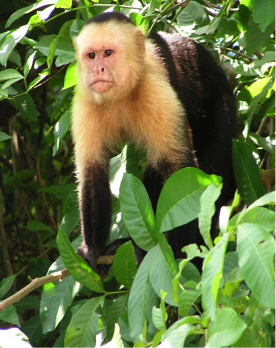 Bring the family and stroll thru the Rainforest Animal Exhibit and learn about the different animals and habitat they live in.
* Rainforests are forests that experience a high level of rainfall.
*Scientists believe that there may be millions of plant and insect species in rainforests that have yet to be discovered.
* Over 25% of natural medicines have been discovered in rainforests.
*Rainforests used to cover 14% of the Earth's surface but due to deforestation now only cover around 6%.
*A wide variety of animals live in rainforests, including birds, snakes, insects, jaguars, monkeys, cougars, chameleons, turtles, frogs, and many more.  Come and stroll thru the Rainforest exhibit and learn about some of the interesting animals that can be found in different rainforests thru out the world.
** 3D STREET ART EXPERIENCE**
3D street art has been known to stop you in your tracks. In fact, the results are often jaw-dropping. Come and take a selfie at the 3D art illusion that will be created by a world-renowned artist at the show. Let your imagination start now. What will he be creating at the show? It could be just about anything. One thing is for certain it is going to be Unbelievable!  Don't forget your camera because you won't want to miss this amazing photo-opportunity.
FREE MEASURING & SCORING BY THE M.O.M.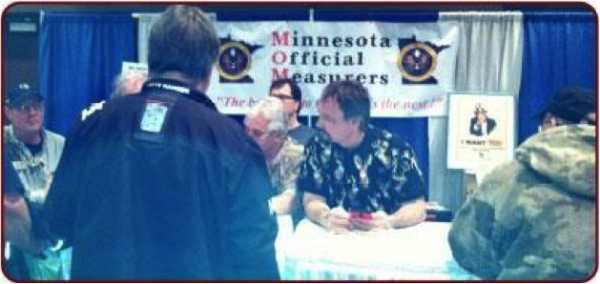 Bring in your rack from that deer you shot and let the Minnesota Official Measurers check it out for you. They will explain what they look for on a rack and the various technicalities involved in evaluating each rack brought in. Who knows, maybe you have a record score that will make it into the books.
NEW THIS YEAR IN THE FRENCH RIVER ROOMS WILL BE THE
Pheasants Forever Youth Village

Pheasants Forever is dedicated to the conservation of pheasants, quail and other wildlife through habitat improvements, public awareness, education and land management policies and programs. They also provide opportunities for youth and their families to share their outdoor traditions.
Pheasants Forever is educating and getting youth involved in the Great Outdoors at the Northland Outdoors Duluth Deer Classic by bringing in their Pheasants Forever Youth Village. The Youth Village will consist of a Safe Archery unit and an Indoor Sling Shot as well as a BB Gun Shooting gallery where you can try your luck and also pick up additional information on Firearms Safety. This is a great way to introduce youth to hunting and conservation, develop conservation-minded citizens and leaders, foster a love for shooting sports and safe handling of firearms while getting kids outdoors learning firsthand about our natural resources. There is no charge to participate at the Pheasants Forever Youth Village.

Established in 1981 by a group of concerned sportsman, TIP has worked directly with the Minnesota Department of Natural Resources as a public/private PARTNERSHIP.  Our organizational structure is such that TIP provides the reward fund as an incentive for individuals to report natural resource violations.
​As a non-profit, TIP receives no tax money from the State of Minnesota or the Department of Natural resources.  The organization is funded through membership fees, donations, and fundraisers.  Come visit us at the show to learn about how TIP programs work to deter poaching and its harmful effects.
WORLD CLASS WILD WHITETAIL SHED **ANTLER DISPLAY **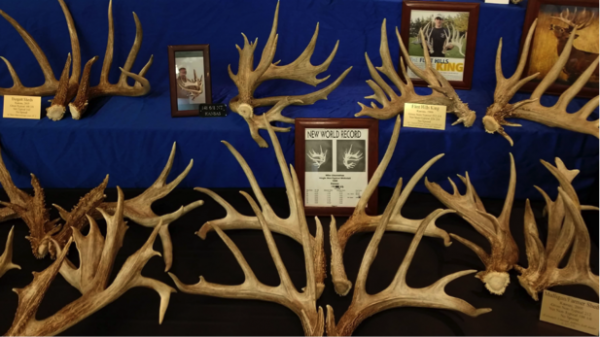 The North American Shed Hunters Club is the official organization that documents and records big game shed antlers in North America. The organization is supported by passionate and highly-respected official measurers and members. Since its inception, the North American Shed Hunters Club has been a vital resource to several federal and state wildlife agencies. NASHC members advocate for legislation and initiatives that advance conservation efforts nationwide.
They will have a magnificent Shed Antler Display with current and past record holders. You won't want to MISS IT.
Voyageurs Historic Re-enactment
The Voyageur's were a unique and colorful group of men whose exploits, songs, and customs comprise an enduring legacy. French Canadians who guided and paddled the canoes of explorers and fur traders, the voyageurs were experts at traversing the treacherous rapids and dangerous open waters of the canoe routes from Quebec and Montreal to the regions bordering the Great Lakes and on to the Mackenzie and Columbia Rivers. During the eighteenth and early nineteenth centuries, explorers and fur traders relied on the voyageurs to open up the vast reaches of North America to settlement and trade. Make sure to stop & step back in time at this fun, interactive and informative exhibit.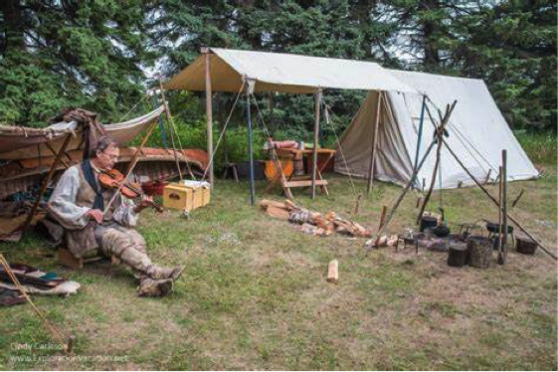 The response has been overwhelming and the Lowrance Marine Electronics University is back to the Duluth Sport Show by popular demand.
Join Mark O'Neill – Lowrance Electronics pro-staff and marine electronics educator for a unique learning opportunity
Hands on Training with the Lowrance HDS Live
Explore the latest in marine electronics technology from Lowrance
Learn by doing, expert from Lowrance leads a hands-on workshop using Lowrance HDS Live units
Session will cover all the basics and more—with instruction on everything from routine setup and product use to news about leading technologies such as FishReveal, LiveSight and SonarChart Live
Large flat screen display to project HDS Live outputs along with PowerPoint presentations
You'll also hear about newly released products. Whether you're a techno-novice or expert, you're sure to learn something new.
Classes will be held in Gooseberry RM 1, Friday February 14th @ 12:00 noon and 3:00 pm, Saturday February 15th @ 12:00 noon and 3:00 pm and Sunday February 16th @ 12:00 noon.
To reserve your spot call Marine General @ 218-724-8833. Registration at the show will be at Marine General's booth on a space available basis only. Please note class sizes are limited so register early.
Class fee: $25 per person includes class admission and once you complete the class you will receive a $25.00 certificate redeemable at Marine General courtesy of Marine General & Lowrance. The $25.00 fee, does not include show admission.
This is a great opportunity to learn from the experts. Don't miss it!
CHERRI MERRI MUFFIN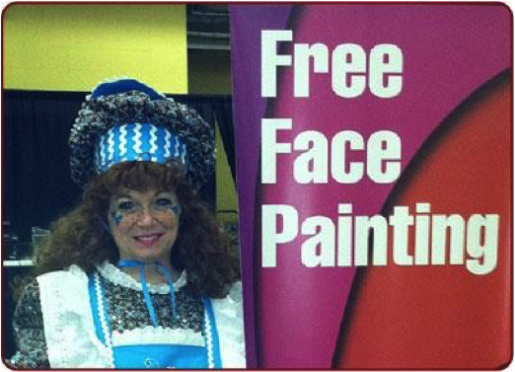 Cherri Merri Muffin is regionally known as the best, freehand, face painter around and has been putting smiles on children's faces for years. She will be providing free face painting and animal balloons for all kids thru out the day. With her artistic abilities, everyone is sure to walk away smiling. Come to the Alaskan Lodge and have your face painting experience with Cherri Merri Muffin. Whether you choose to participate or watch it's sure to bring a smile to everyone.
LIVE TROUT FISHING
It's Fun, it's EXCITING, it's CHALLENGING! The Trout Tank fishing experience has become a family tradition with many fishermen and families for the last 53 years. We constantly have people telling us that their kids are experiencing the same excitement that they use to have at the Annual DULUTH BOAT, SPORTS, TRAVEL & RV Show Extravaganza. Drop a line, reel in some fun and create some memories.
ROYALTY BRITISH KENNELS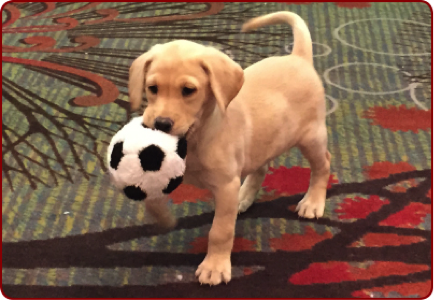 They have become the official greeters at the show. Be sure to stop by and say"Hi" to Royalty British Kennels Labradors. They are sure to put a smile on your
SEMINARS:
**RV DREAMS**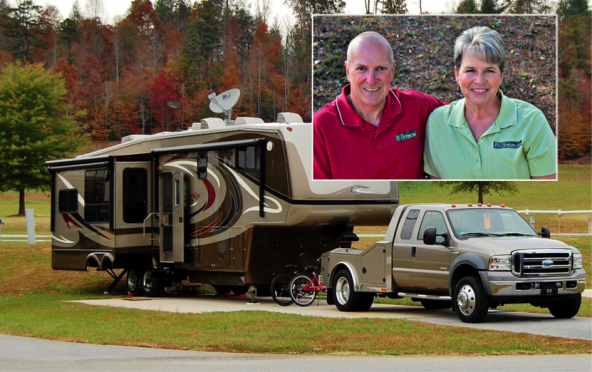 Howard & Linda Payne, RV-Dreams.com
Howard & Linda were living the American Dream according to most people. But there was something missing in their corporate-based existence which included the big house, nice cars, business prestige, and country club privileges. What was missing was a deeper happiness and connection between them. So, in a moment of enlightenment, or mid-life crisis if you prefer, at age 41 they quit their jobs, sold their dream home and cars, and gave up their status and community in exchange for life on the road in an RV for an indefinite period.
Howard, a former attorney, accountant, and business owner, researched the RV lifestyle night and day for a month. Linda, a former operations manager and small business owner herself, instigated the whole idea. After careful research and determining potential costs and income sources, the pair made the decision quickly and, after giving six months' notice at their jobs, they were on the road. That was in 2005.
Along with that decision, they decided to start a website called RV-Dreams.com. It is a site in which Howard took the mounds of research he had done and compiled it into one place for others considering full-time RVing. In addition, he and Linda decided to open up their lives and post their journey, their triumphs and mistakes, and their financial information for a more complete, honest look at full-time RVing. That little website has grown into quite a community and includes a daily online journal, a forum, social media, and more. They will be appearing for the first time ever at the Duluth Sport Show. Don't miss your chance to take in one of their daily seminars.
Seminar 1:
RVing Basics – Hooking Up Utilities, Dumping Tanks, RV Systems Overview, & Campground Etiquette
In this seminar, Howard and Linda discuss the basics of how your RV operates, what you need to know about hooking up utilities and dumping your holding tanks, and how to be a good neighbor. Included are discussions on electric, water, and sewer connections as well as recommendations on equipment to best protect you and your RV. They will also do a brief overview of RV electrical, propane, fresh water, and waste water systems before ending with basic campground etiquette.
Seminar 2:
Alaska – The Ultimate RV Trip
Having just completed this trip in 2019, Howard & Linda provide attendees with current information on planning, routes, highlights, and costs of this epic adventure. Driving through Canada and exploring Alaska is on just about every RVer's bucket list, and they will do their best to answer your questions on how to make it happen.
*Check out the daily seminar times at minnesotasportshow.com
CONTINUAL SEMINARS: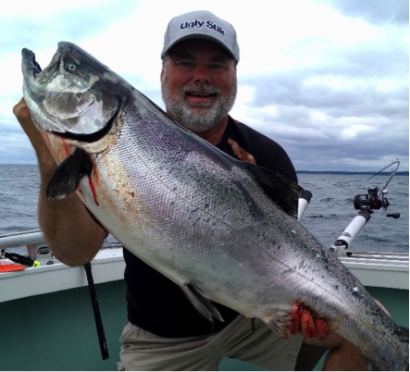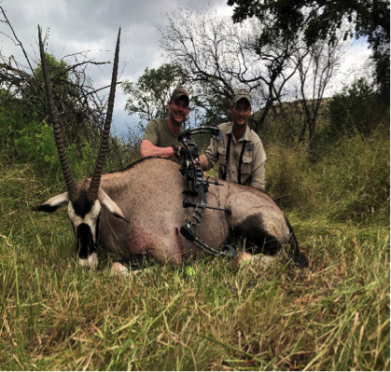 Don't miss the largest variety of free informative Hunting and Fishing Seminars ever offered continuously throughout the day. To see a list of the seminar topics presented thru out the show visit our website at www.minnesotasportshow.com and click on the Show Attractions tab and then the seminar tab to read up on each seminar speaker and their specific seminar topic and time.
As you can see there is no shortage of activities to see and do at the 54th ANNUAL DULUTH BOAT, SPORTS, TRAVEL AND RV SHOW and the NORTHLAND OUTDOORS DULUTH DEER CLASSIC. So, make your
plans now to attend this great family getaway.
HUNGRY OR THIRSTY?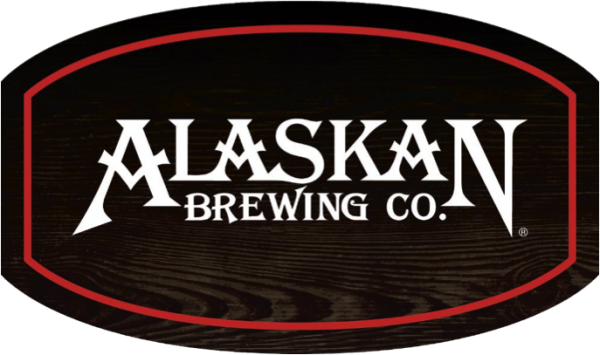 Stop by the all new Alaskan Brewing Lodges, the official eating and drinking headquarters of the Duluth Boat, Sports, Travel, RV & Hunting Show / Northland Outdoors Duluth Deer Classic. Located in Fitzgerald Hall & the Lake Superior Ballroom they are a must stop for everyone to experience a variety of culinary treats including fish sandwiches, soup, hot and cold deli sandwiches, a variety of desserts and an amazing specially brewed Alaskan Beer that is taking the Midwest by storm.
Show Information
For show hours and extra information click here.