The Straphook is a multi-use adjustable strap and "J" hook designed to hold bows, guns and other hunting equipment within arm's reach. It can be used in trees, tree stands or ground blinds and can assist with dragging deer from the woods. The Straphook is simple to use – just a click and pull, and the strap is secured. Keep several in your pocket or pack. Use one Straphook on single branches and when branches are not available, put two or more Straphooks together around tree trunks. The 3.9 ounce Straphook can hold up to 65 pounds and is available with red or black hooks.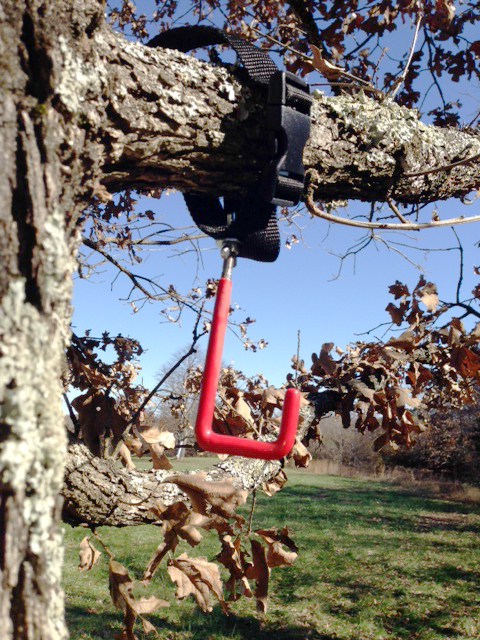 You can be among the first to get the latest info on where to go, what to use and how to use it!
---
We believe being outdoors is good. With more than 1,000 articles each year, MidWest Outdoors magazine is all about sharing outdoor experiences with you—where to go, what to use and how to use it… whether you're close to home or on that trip of a lifetime.
All author posts
---