STACK-ON® Introduces Armorguard Safes
Armorguard long gun safes deliver protection from fire and theft along with an unbeatable value. Four models are available, including a 64 gun, 72" tall safe.
Stack-On® Products presents the all-new Armorguard long gun safe lineup, including an impressive 72" tall model. Armorguard Safes offer protection against theft and fire and promise an unbeatable value. These safes include a long list of features that make them strong performers with great value. Four body sizes are available; 18, 24, and 40 gun capacity safes are 55" tall while the 64 gun safe is an impressive 72" tall. The units boast a beautiful tan adjustable interior. They have extra-large 1 ½' locking bolts and full door storage on every unit. Armorguard safes are an incredible price for the value."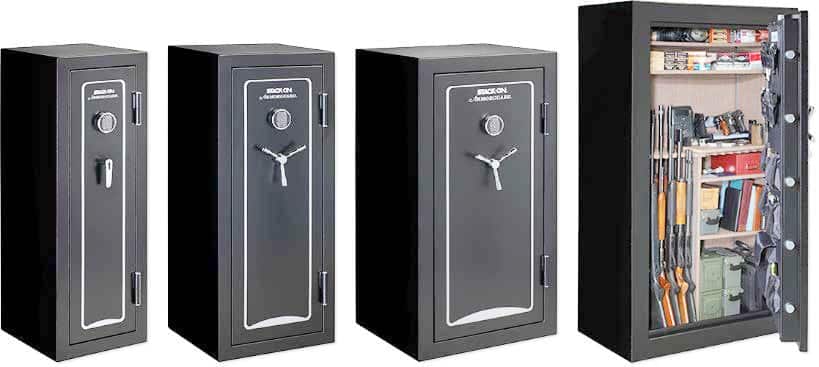 You can be among the first to get the latest info on where to go, what to use and how to use it!
---
We believe being outdoors is good. With more than 1,000 articles each year, MidWest Outdoors magazine is all about sharing outdoor experiences with you—where to go, what to use and how to use it… whether you're close to home or on that trip of a lifetime.
All author posts
---