MarCum® M1 Flasher Lithium Combo
The most advanced flasher-sonars ever built, the MarCum® "M" Series offers brushless, dead-quiet operation with dazzling bright and crisp color definition of bottom, fish, baitfish and your lure, all illuminated on the highest resolution display available in a commercial grade flasher. With advanced features like split screen zoom, patented interference rejection and 1000 watts of expertly managed output power you'll always know if you're angling for a school of bait fish or the "catch of the day". Each combo includes Sonar System, Lithium Shuttle, Charger, User Manual and 5-gallon Transit Bucket.
Product Features:
Compact, Lightweight, Long-Lasting.
Up to 40 Hour Continuous Run Time (Battery life varies by use, settings, configuration, and many other factors).
12-volt 12-amp Hour Lithium ION Polymer Battery.
Recharge Fast with the included 3-amp Hour Charger.
Battery Status Indicator.
LED Lighting Positioned to Illuminate Hole and Charge Glow Lures.
Dual USB Power Ports.
Integrated Cable Storage and Grips.
Dual Rod Holders.
Two 1/4 – 20 Ports for Additional Accessories.
Inverted Transducer Rest Eliminates Freeze Up.
Dual Transducer Support Arm Mounts (One transducer support arm included).
Articulating Handle with Locking Spokes Adjusts to Fit Most Ice Sonar Systems.
Safely Store Shuttle System in 5-gallon Transit Bucket.
TrueColor Patented MBC Brushless Lighting Display.
1000 Watts Peak to Peak Output Power.
20 Degree Ice Transducer.
2-inch Target Separation.
Patented Multiple Step Interference Rejection.
Split Screen 5′ Zoom with Bottom Lock.
Selectable Depth Ranges – 20′, 40′, 80′, 160′.
8 ft. Transducer Cable.
Two Year System Warranty.
One Year Shuttle/Battery Warranty.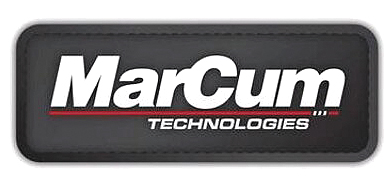 You can be among the first to get the latest info on where to go, what to use and how to use it!
---
We believe being outdoors is good. With more than 1,000 articles each year, MidWest Outdoors magazine is all about sharing outdoor experiences with you—where to go, what to use and how to use it… whether you're close to home or on that trip of a lifetime.
All author posts
---