Withstanding the Test of Time
Over the decades, I've bought enough outdoor equipment to fill a sporting goods store. Everything has passed the test of time for durability and productivity, but I like to test something for at least a year, in all seasons and conditions, and compare it against others before recommending anything to my readers.
I'm hard on equipment and not easily swayed by one good outing or two. This is not a weekend thing for me; I fish or hunt 300 days a year. The outdoors is my life and my livelihood.
Naturally, I have a lot of equipment. Every so often I try to organize it all, pare it down and give the rest of it away. I was doing that the other day, and it occurred to me that some items just haven't stood the regular test of time, but the test of "decades." They are the ones I'll never give away.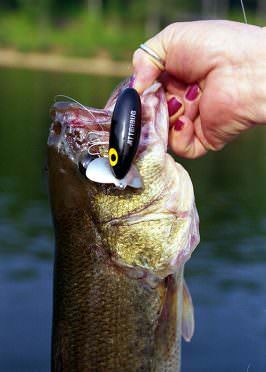 The list includes many types of lures. But if I had to choose a few of each type, I would be left with a Rat-L-Trap and a Shad Rap for crankbaits, a few sizes, weights and styles of spinnerbaits and buzzbaits made by Strike King, soft plastics made by Mann's, a Rattlin Chug Bug, a Jitterbug and a Zara Spook for topwater and the Road Runner, which is the best little lure.
About three years ago, Cocoons sent me a pair of their Aviator polarized sunglasses. It wasn't until I used these I realized what I had been missing with the dozens of pairs of polarized sunglasses I've bought before and broke, scratched up and lost over the years.
Aviators can be worn over regular glasses. This combination provides 360 degrees of UV protection, and the extra shade they provide for my eyes increases the effectiveness of the polarized lenses. I wore them every day for a couple of years without a scratch, fogging or distortion of the lens. However, one day I was trying to start a stubborn outboard with the glasses on the top of my hat, and they flew off. They don't float, so I ordered another pair online.
I'm as penny-wise as any outdoorsman, but I have discovered the hard way that it pays to buy quality clothing. My Woolrich wool shirts are a classic example of this. I bought a few of them back in the late 1980s, and I still wear them today, and just about every day of the winter. They still look as good as new, and not a single button is missing from any of them. In fact, the classic black and red plaid is the one I often pull out to spice up outdoor pictures. If you consider wool "itchy," then you haven't had a finely tailored Woolrich. I also have a couple pairs of their quilted down underwear from that period. Though I haven't worn them as often, they've retained their shape and loft over the decades. When it is really cold, such as on a deer stand, in a duck blind or when winter camping, nothing beats the cozy comfort of down. These remain one of the best investments I've ever made.
I've learned not to skimp on the footwear, either. Over the decades, I've owned five pairs of LaCrosse/Danner boots, including a rubber hunting boot, a heavy hunting boot and a light hiking boot, a heavy SOREL and a light SOREL. I still have all five, including the heavy SOREL I first bought during the late 1970s. Only the light hiking boots are about worn out, but that is after hundreds of miles over rough terrain. I liked them so much I wore them all the time, even when playing golf. They have been good for my feet and especially good for my bad back.
Socks are important and overlooked, especially when it comes to staying warm. A few companies make good socks, and I prefer those with a wool blend. They can be expensive, but are worth every penny. Cabela's carries a wide variety of these socks.
Lures, reels, rods, boats, lines, guns, bows and many other dandy pieces of sporting equipment come and go, usually because of improvements. But these, at least for me, have withstood the test of decades.
    Ron Kruger has been communicating the outdoor experience for over four decades. He has worked as a full-time guide for trout on the North Fork, for crappies and bass on Kentucky Lake and for smallmouths on the Current River. He has served as editor of three outdoor magazines, and owns a patent on a fly/lure called the Desperate Diver.