You asked for it, and we made it happen! The revolutionary ION X is now available as a full 10″ unit. Get the extra room you need to reel in bigger fish. The 10″ ION X still cuts quickly and smoothly, and the updated cast bottom helps you get through thicker ice without bogging down.
XC5 BATTERY
The ION X features a 5 amp-hour lithium-ion battery with over 60% greater capacity than our 3 amp-hour battery, meaning more holes and more fishing. Re-charges in a couple hours (charger included).
LIGHTWEIGHT
At only 25 lbs., the 10″ ION is incredibly lightweight and easy to manage for all ages. Bicycle-style handlebars put your hands in the optimal drilling position and take the work out of ice drilling.
CAST BOTTOM
ION X features a weldless cast-bottom, resulting in smoother, more-even cuts when drilling new holes or re-drilling old holes. We've taken the smooth cut of the ION and made it even more precise.
REVERSE
ION features a reverse button which allows you to flush the slush back down through the hole you've drilled. Simply place your auger into the hole and place the blades below the ice, then press and hold the reverse button for 15-20 seconds to flush your hole clean.
EXTENSION INCLUDED
Every ION auger comes with an easy-to-connect 12-inch extension in the box, meaning you can extend the length of the durable, 42-inch long steel auger to 54 inches of drilling depth.
NO GAS, NO FUMES
A high-performance electric ION auger is not only lightweight and quiet, but it also means there's no more gas or fumes to deal with, making it easy to store and transport in your vehicle without worrying about the smell or spills of gasoline.
Specifications:
DIAMETER10 INCHES
WEIGHT25 LBS.
LENGTH42 INCHES
BATTERYXC5 5 AMP-HOUR
MOTORBRUSHLESS ELECTRIC
BRAKEMOMENTARY QUICK-STOP
TRANSMISSIONPLANETARY
HANDLEBARSALUMINUM
REVERSEYES
PRODUCT WARRANTY2-YEAR LIMITED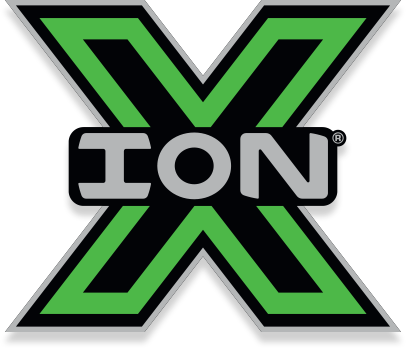 You can be among the first to get the latest info on where to go, what to use and how to use it!
---
We believe being outdoors is good. With more than 1,000 articles each year, MidWest Outdoors magazine is all about sharing outdoor experiences with you—where to go, what to use and how to use it… whether you're close to home or on that trip of a lifetime.
All author posts
---